Well after owning my jeep for a couple years now I figured I would throw together a build thread for it. Due to the fact that it's my daily driver and lack of funds
I have kept it pretty conservative so far as far as mods go but I have some bigger plans for it in the future. I bought the jeep when I lived back in Connecticut. I ended up finding it on Auto Trader and picked it up for 4,500 bucks. It came with a 2.5" Old Man Emu lift on 31" BFG tires, JKS discos and a Yakima roof rack which is now on my dads jeep. It had 92,000 miles on it when I bought it and it just rolled over 120,000 a few weeks ago. Here is a pic a couple weeks after I bought it.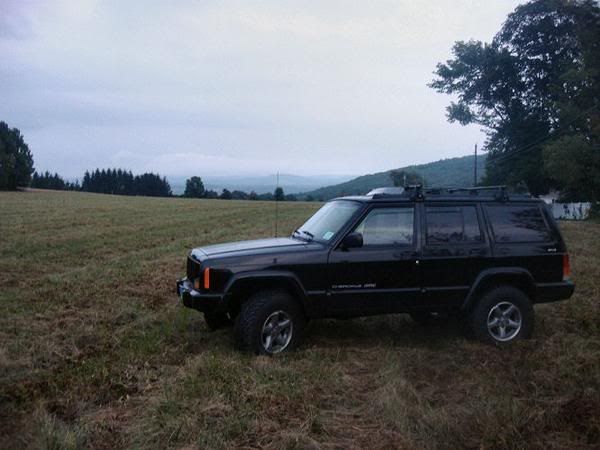 Also one old bad quality pic of me flexing it the first time out wheelin.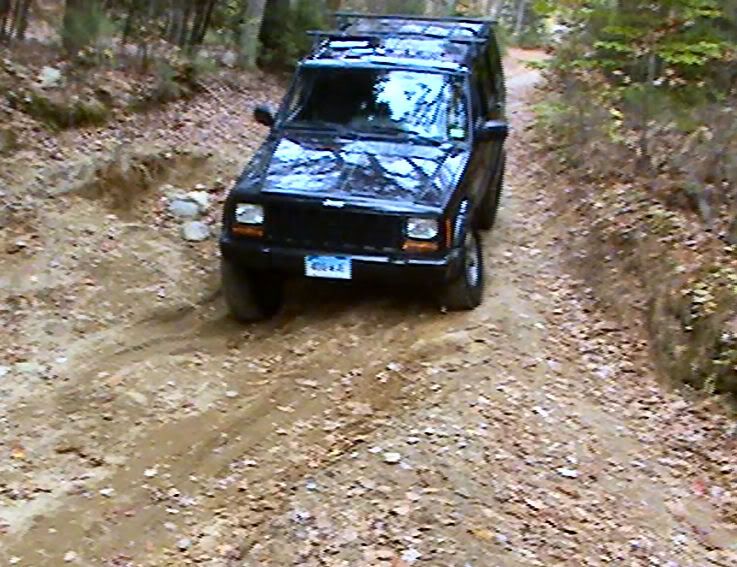 A lot of the upgrades I have done so far were done because the old part was broken or in bad shape and hey you just can't replace them with another stock part
First off I replaced the exhaust since the old one was pretty rusty and had some holes in it. I got a Flow Master cat back setup with a Super 40 muffler from Rusty's along with a new K@N high flow air filter. I liked the sound of the setup... it's got a nice low tone to it but nothing to crazy.
Next I wanted more space in the rear so I decided to invest in a roof rack and throw that spare on top. I ended up with a Surco rack since it seemed to be the best rack for the price. So far it has held up very good. I also picked up a Hi Lift jack at Cabela's for around 70 bucks and threw it up there as well. Sorry no install pics of either of these since I didn't bother taking pics at the time "not to exciting anyway". Here are some more random wheelin pics with the then new rack on.
Playing In the snow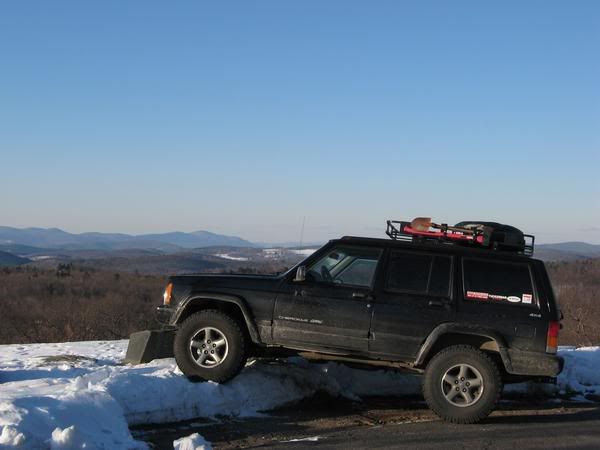 River Crossing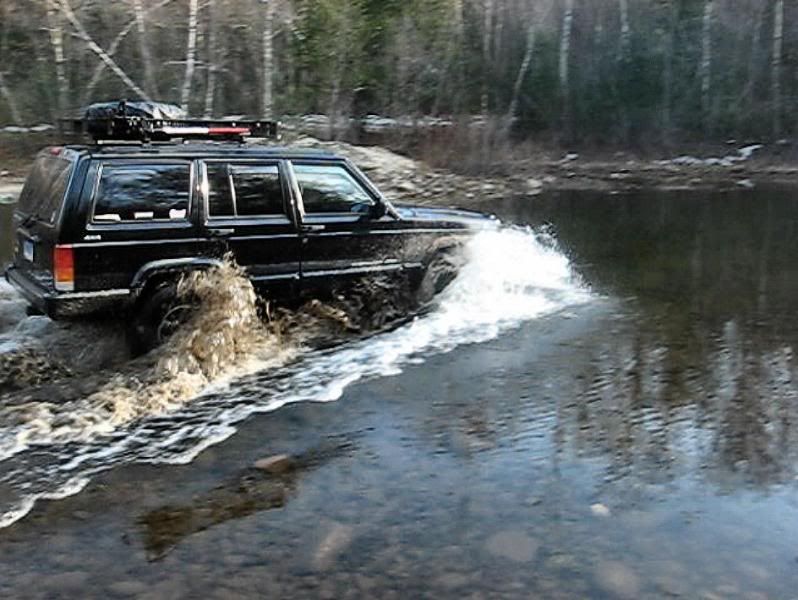 Sorry some of these are really bad quality... "old camera".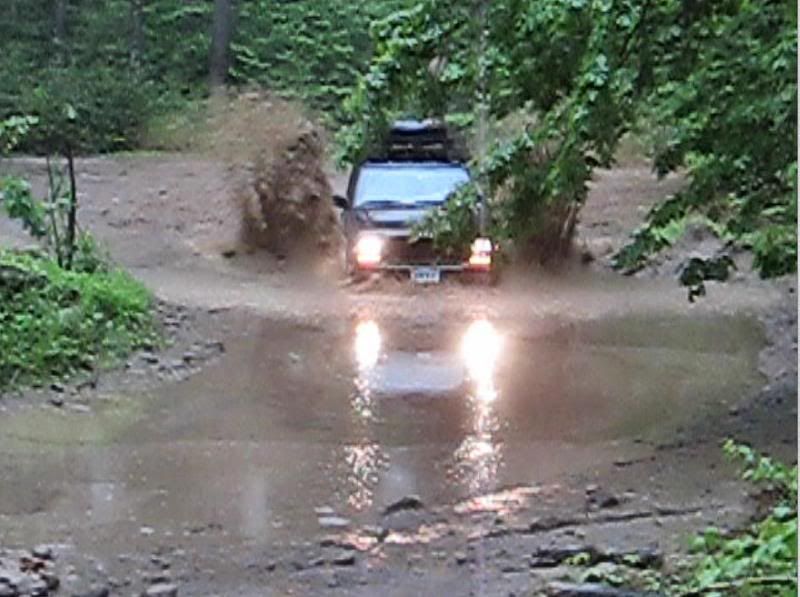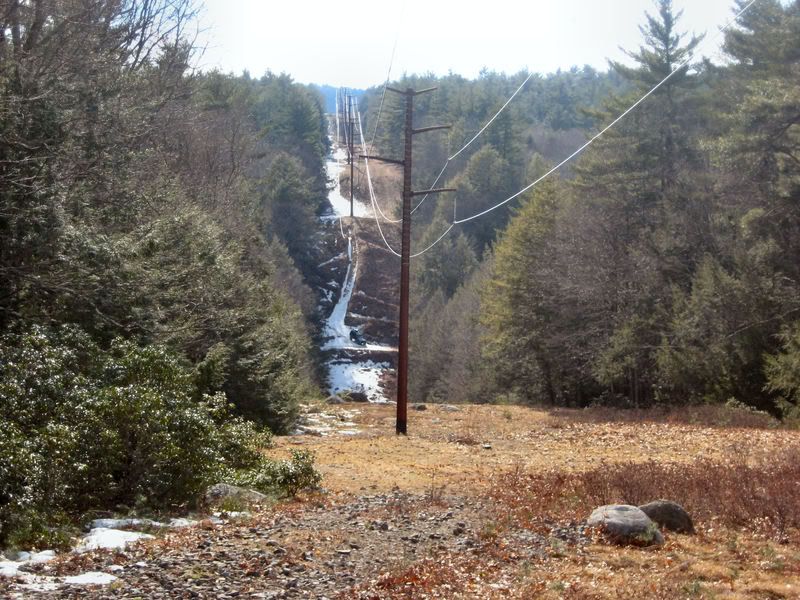 Next I ended up getting side swiped in the right front corner but a SUV
I got lucky thought, it could have ended up a lot worse. Now that the jeep was all banged up in the front it just made me wheel it harder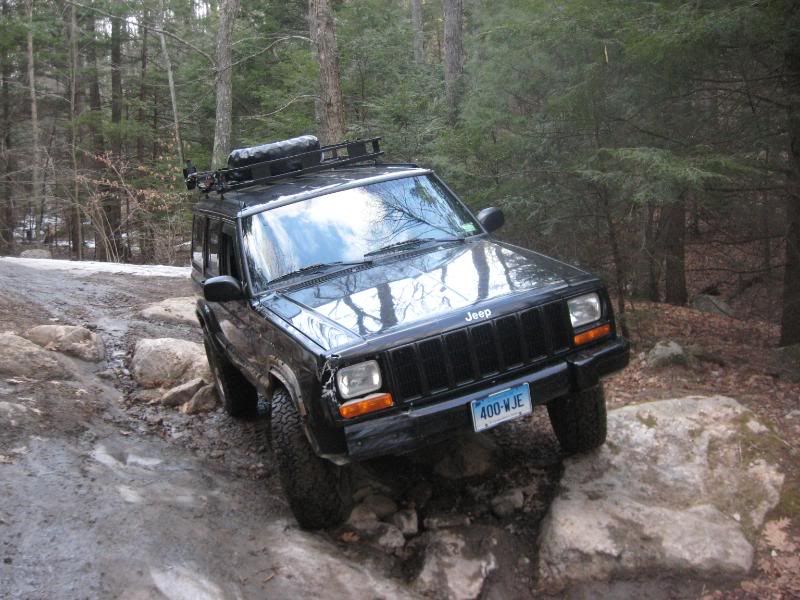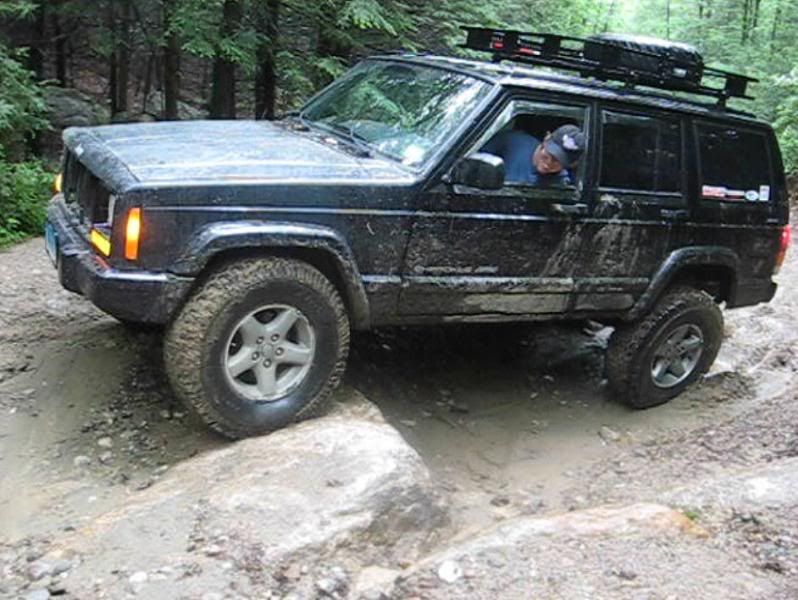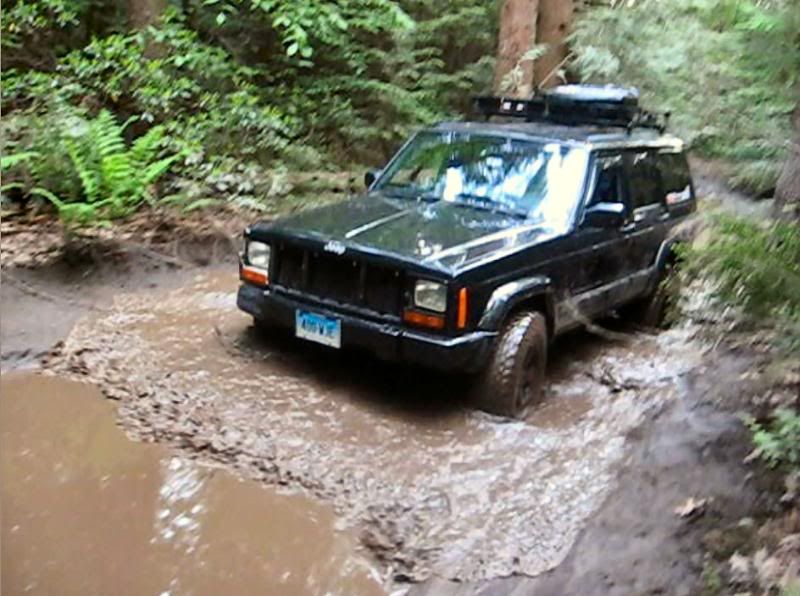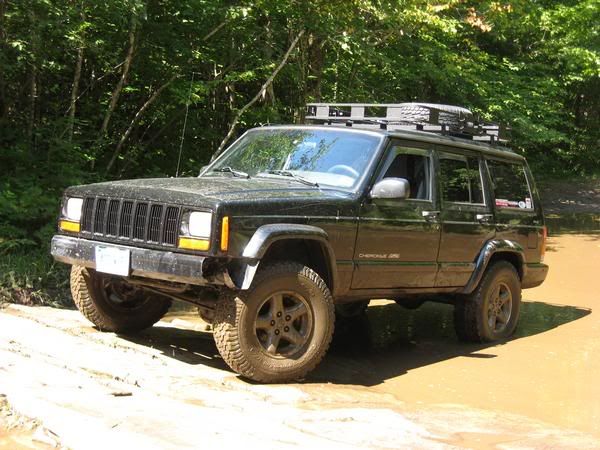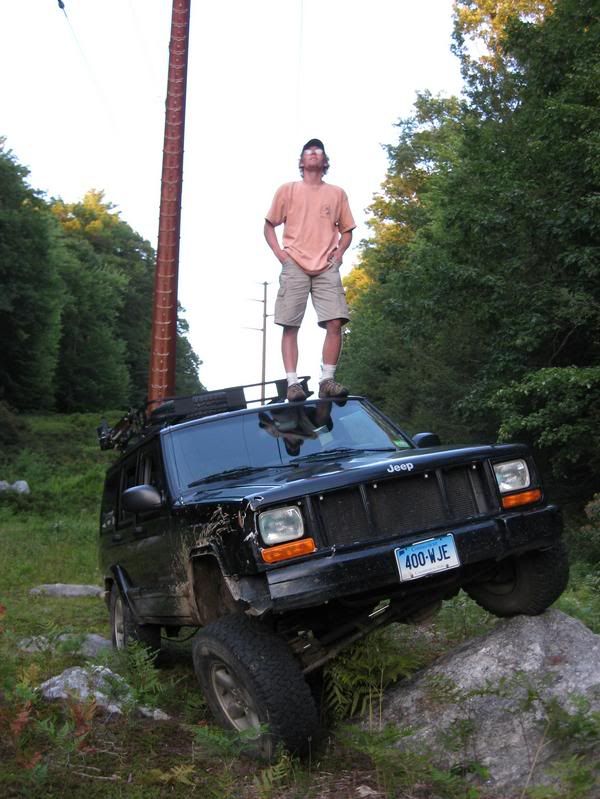 I had better wheelin pics from back in CT but they were on my other comp which ***** the bed. After a while I got really sick of looking at the beat up front end so I got a new fender and header panel painted them and threw them on. Since it was pretty crunched on one side I had to do something with the front bumper. Not wanting to get another stock one I went online and started looking at aftermarket. I was eventually planning on getting a winch so I wanted a bumper that could allow that. Also I wanted one with a clean finished look to it. A lot of the ones I looked at didn't have the look I wanted so I ended up with an ARB. Now a lot of people think ARBs are overkill and cost way to much. I partially agree since it is very hard to swallow and 800 dollar bumper when you bought the jeep for 4500. Also there are a lot of other cheaper options out there that are decent but I just liked ARB so I went with it. Now that I am living out west in a town with a large deer population where you hear about someone hitting a deer almost weekly it's kind of nice to know I have that big beefy bumper on there lol Right after I ordered the bumper I found a really good deal online for a Warn MX8000 winch. I wasn't going to get the winch yet since I had other things on my upgrade list first but I couldn't pass up the deal so I ordered it. Now I will say this, here is one downfall of an ARB Cherokee bumper that I didn't know at the time I ordered it. In order to remove the winch from the bumper you actually have to take the bumper off the jeep and let me tell you to mount and un mount that heavy bumper with a winch installed in it not an easy task
I haven't had to remove it for anything yet but getting it mounted on there was a 2 man job that took quite a bit of work. Another process I neglected to take pics of. After I got that mounted up it was time to wire the winch. I didn't like the recommended location of the control box on the front bumper. I figured it would look nicer to keep it clean so I fabbed up a little bracket and mounted it under the hood right near my air filter. It was kind of a pain since I had to extend all the wires to accommodate the new mounting location but in the end I think it was worth it. Plus if I go through any large puddles or mud it will have a lot better chance of staying dry and protected. I then drilled a hole in the firewall and ran the controller wire in under the dash. I ran the wire through the slot in the dash on the left side of the steering wheel. It actually stays put pretty good considering there is really no way to mount the controller to the dash unless you came up with some other kind of bracket. Here are a few pics...
Controller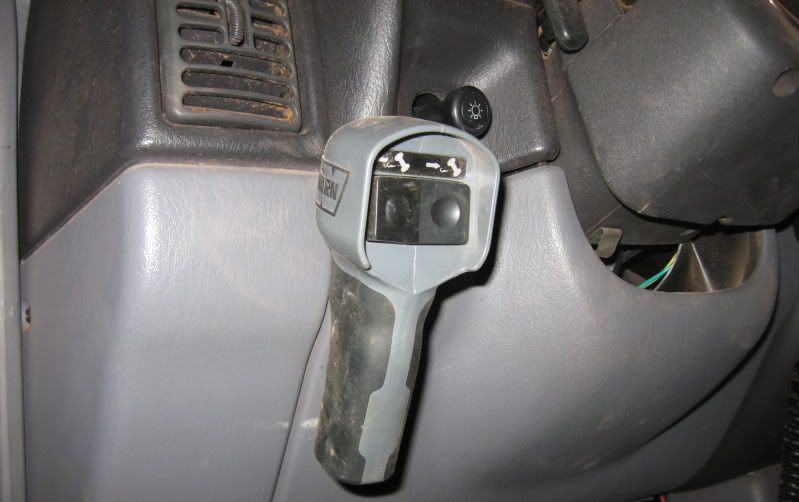 The Control Box... there was just enough room in there!