Update 10/13/14: Added more specifics on parts & lift height
For my lift, I went all Old Man Emu parts, sourced individually through Quadretec (Free Shipping
) - springs, shocks, and bushings. I kept stock shackles & the sway bar, but deleted the track bars. I selected this lift for the reputation it has for excellent ride quality.
Specifically I went with:
OME Heavy Load Front Springs - CS014F
OME Medium Load Rear Springs - CS036R
OME Standard Bushing Kit - OMESB57
OME Nitrocharger Front Shock - 60098
OME Nitrocharger Rear Shock - 60099
I skipped the steering stabilizer on the opinions of many who believe it's just a bandaid for poor alignment. I also skipped the t-case drop on account of my SYE.
The front bolts all came out easily enough with some persuasion from the impact wrench. The rear bolts were another story. One of the rear spring eye bolts was totally seized and had to be cut out, and the rear trackbar was totally seized in place, even after several days of PB Blaster soaking into the bolts.
Lessons learned:
- Murder those trackbars first thing, they make things difficult when trying to get the axle seated properly on the springs.
- Don't spend too much time trying to avoid cutting. If that bolt won't come loose, grab the cutoff wheel and show it who is in charge.
- If you use the OME bushings, the new sleeve and the fatter bushings are for the rear spring frame mounts. ARB expected us to either buy separate or reuse the shackle bushing sleeves. The four smaller bushings are for the shackles. I used the standard bushings and greased liberally with white lithium grease.
- You will save time just buying all new hardware before starting the lift. I tried to retain all my existing hardware for reuse except the U-bolts. This cost me a lot of time.
If you buy all new hardware, you will want:
- Shackle bolts, nuts, & washers X 8
- Shackle bushing sleeves X 8
- Spring-eye to frame bolts, nuts, & washers X 4
- Front and rear U-bolts
The stock spring bolts are:
Shackles: 1/2" X 4 1/2" Fine Thread Phosphate Coated Grade 8 Shoulder Bolts
Spring-Eye to frame: 9/16" X 4 1/2" Fine Thread Phosphate Coated Grade 8 Shoulder bolts
If anybody has found phosphate shoulder bolts in 9/16" please let me know. Everywhere I've looked only carries standard yellow zinc wash Grade 8, which I'm not crazy about.
Here it is with the rear lift installed, but the trackbar still in. It's supported by the frame with the axle hanging at max travel. Notice how the axle is crooked and pulled to the driver's side. This is what the track bar does - it binds your leaf springs.
Here it is before the lift for comparison, all full of tumbleweeds from the hog hunt: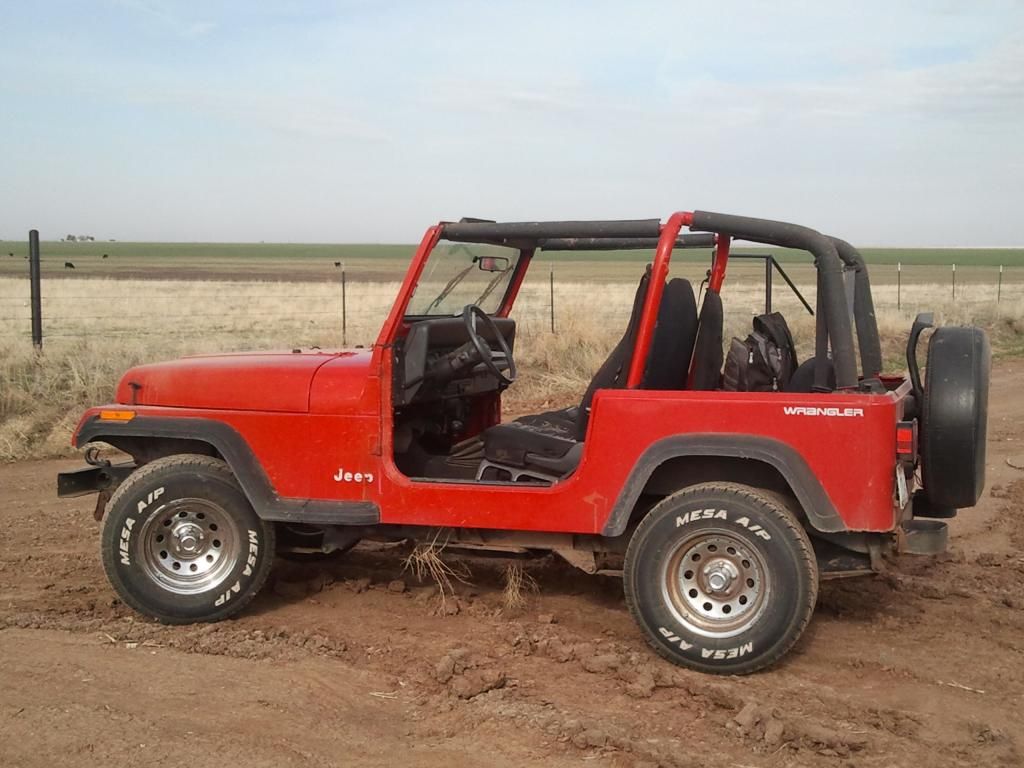 And here it is with the lift installed: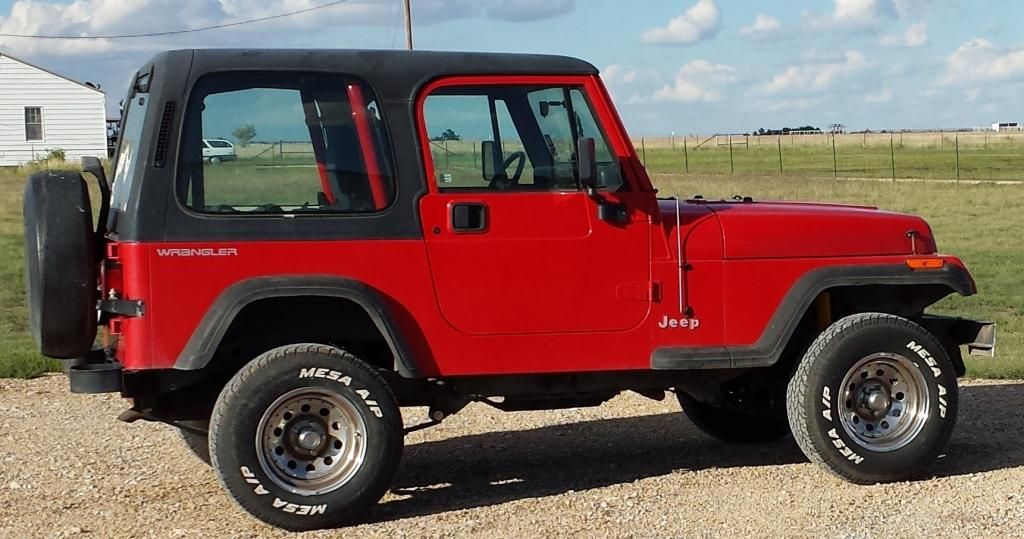 I took it out for a low-speed drive and took it over some decent bumps and dips. It rides SOOOO much better than I ever remember.
Total Lift over the tired stock suspension: 2 1/8" Front, 3 7/8" Rear.