Ok guys and girls back in early december I bought a 92 2door 5speed XJ it did not run after some troubleshooting I found a bad CPS so I put one in out of my ZJ and had her running great, so I have been working on it alot and thought I would start a build thread.
The build will be slow going cause fundage is kinda short
but there will be lots of pics throughout.
How it sat the day I brought it home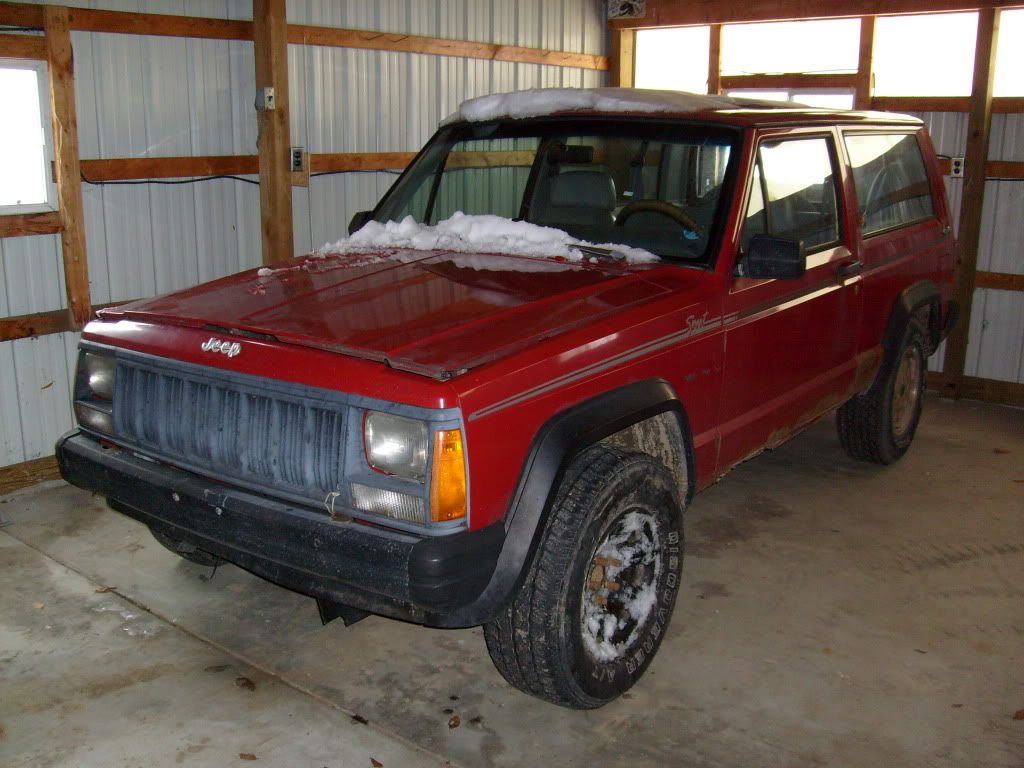 I have removed all the interior and I am in the process of replacing the sheet metal on the floors (pics to come) they were pretty rusty, and also I trimmed the fenders I will be running a 4.5'' RE lift with 33's or 35's havent decided yet.
It will be painted flat army green with a flat black punisher skull on the hood and doors. I will be replacing the fried clutch this week in it and will updated this thread with pics next weekend.