Mounts are burned in and the motor is in for good. Also got the rear drive shaft and the throttle cable in. I ended up using the Jeep throttle cable, the GM cable is about an inch to short.
Jeep cable mounted to GM intake and throttle body.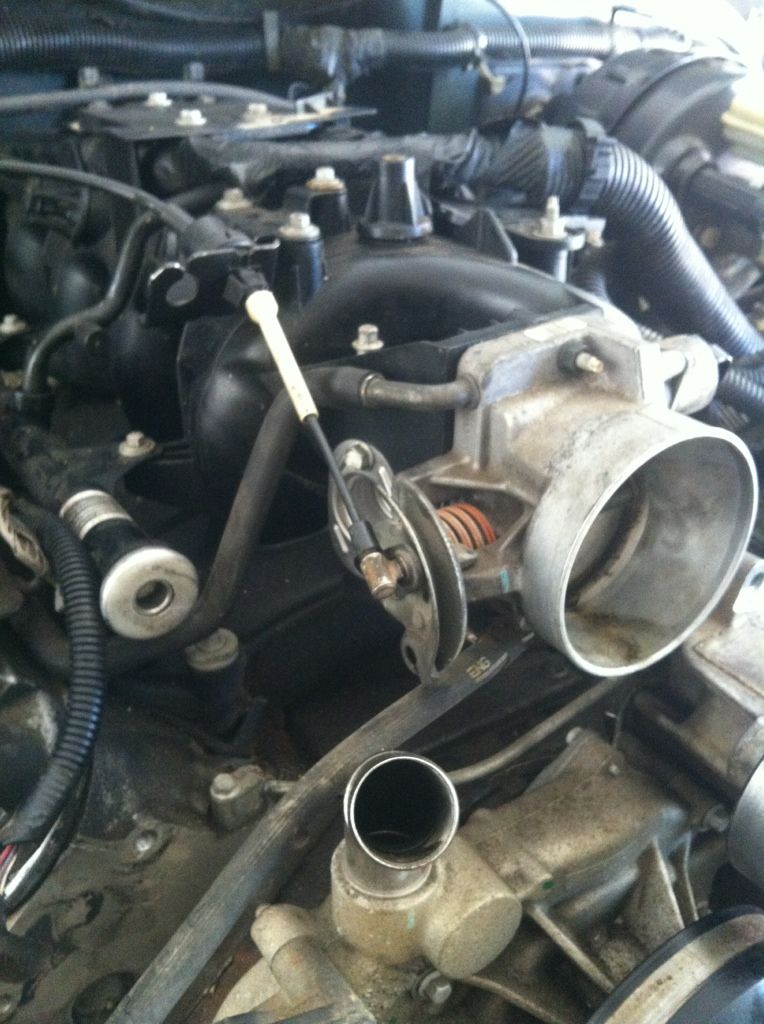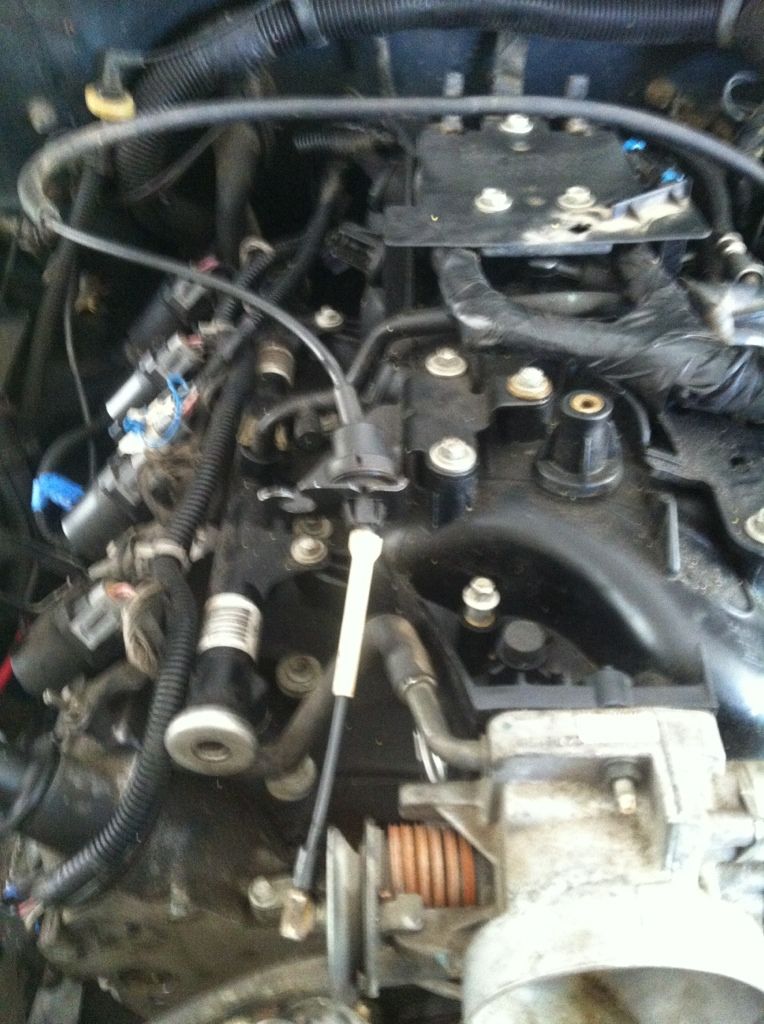 Also looks like the truck mechanical fan is going to work.
Need to figure out a trans mount. If anyone has an idea let me know. I think I found a radiator I want just need to pull the trigger in it. Need wiring and exhaust.