Nothing Big happening right now just cutting the stock motor mounts out. Passanger side is done, driver side should be done tonight. Then Ill weld in the novak mounts.
I mocked up the novak mounts with the Corvette manifolds with the motor on the ground. It is gonna be close on clearence, if it works at all. If it doesnt Ill grab some Camero SS from a 2010 they dump out further towards the back and hug the block. This kind of irrates me because I have seen 3 or 4 builds where these headers work with these mounts. We will see this weekend when I hope to have the motor sitting between the frame rails. After that its all down hill.
I looked over the exhaust manifold on the 4.0. i have had a leak since I got the thing and for the life of me could not find it. Well I did today!
That has been driving me nuts.
Just a few pics I took in the garage. Old next to new:
Bunch of parts waiting to reinstalled: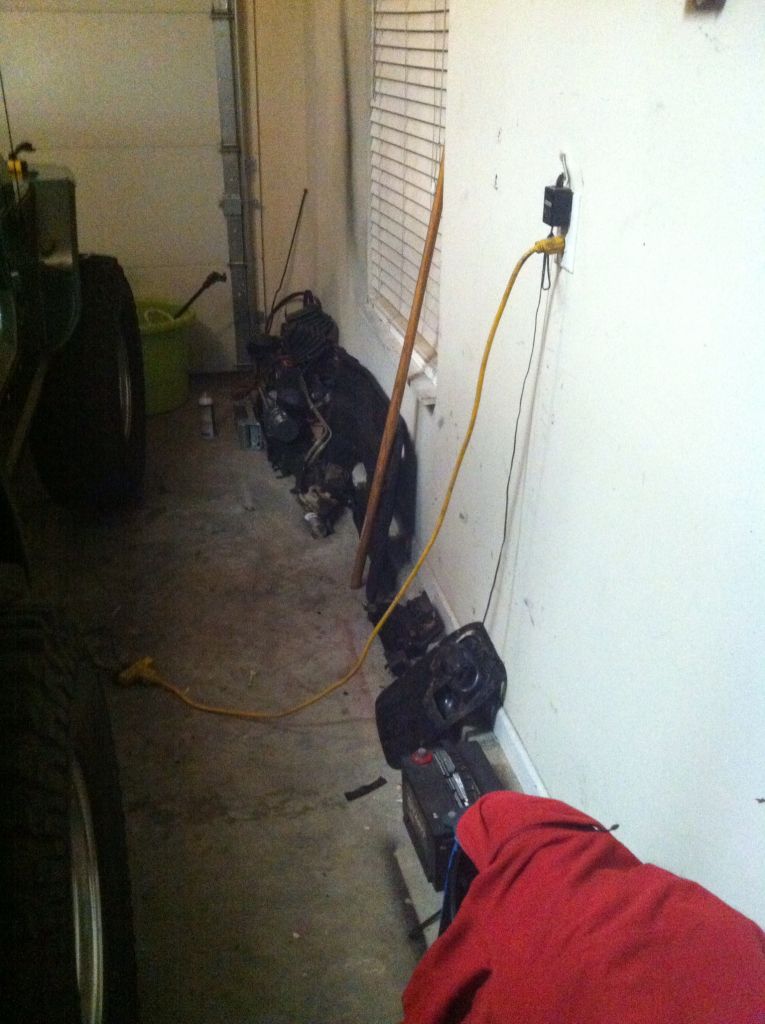 All the old engine wiring, ecu and evap crap I tore out:
I know nothing all that exciting. But soon. Need to get the motor in then ill burn in the mounts, build the tcase and get this pig home. Just cooling, exhaust and wiring after that.