I spent some time getting the old motor out of my shop and on the trailer. I think I got all the good stuff off of it. I also got the trans pan off and the filter changed.
This is what you want to see nice red fluid.
Also tore the filter apart and thankfully nothing in there but some fluid.
Pan off: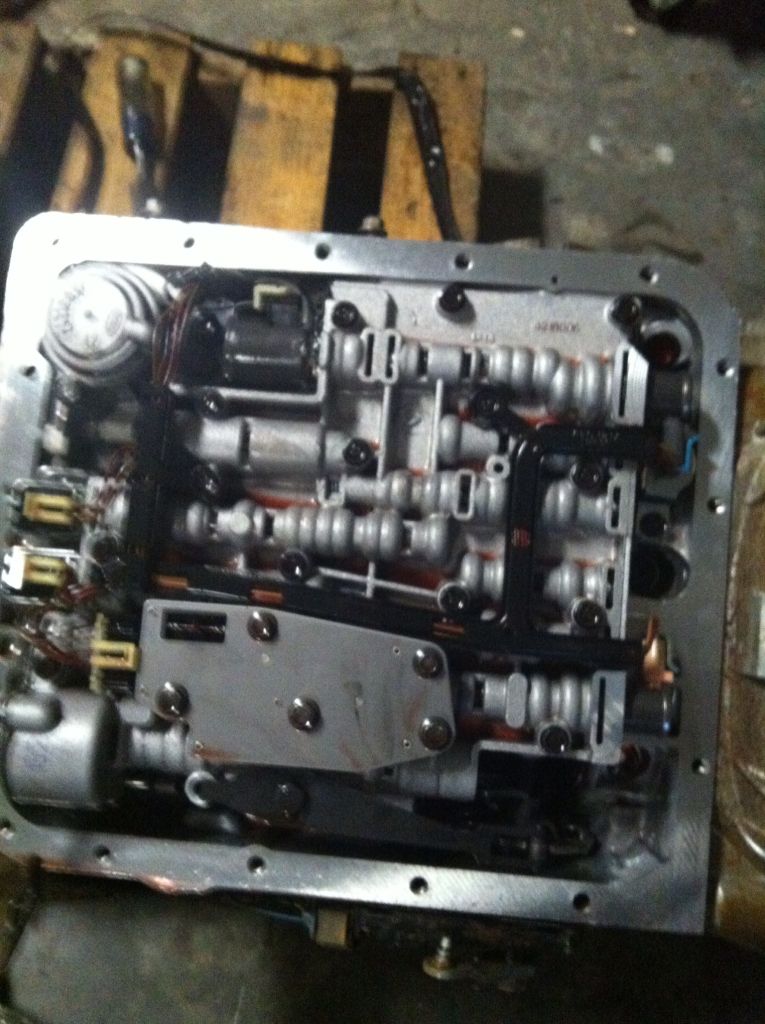 Pan cleaned up. it was clean when I pulled it. No chunks or alot of crap on the magnet. Fluid was red and did not smell burt at all. Filter wasnt OEM which means it has been changed at least once before. Thats good news.
So it was fairly uneventfull. Except for what ever mouth breather changed the filter last time used 3 different head size bolts to put the pan back on. All the threads were the same so Im lost on that one.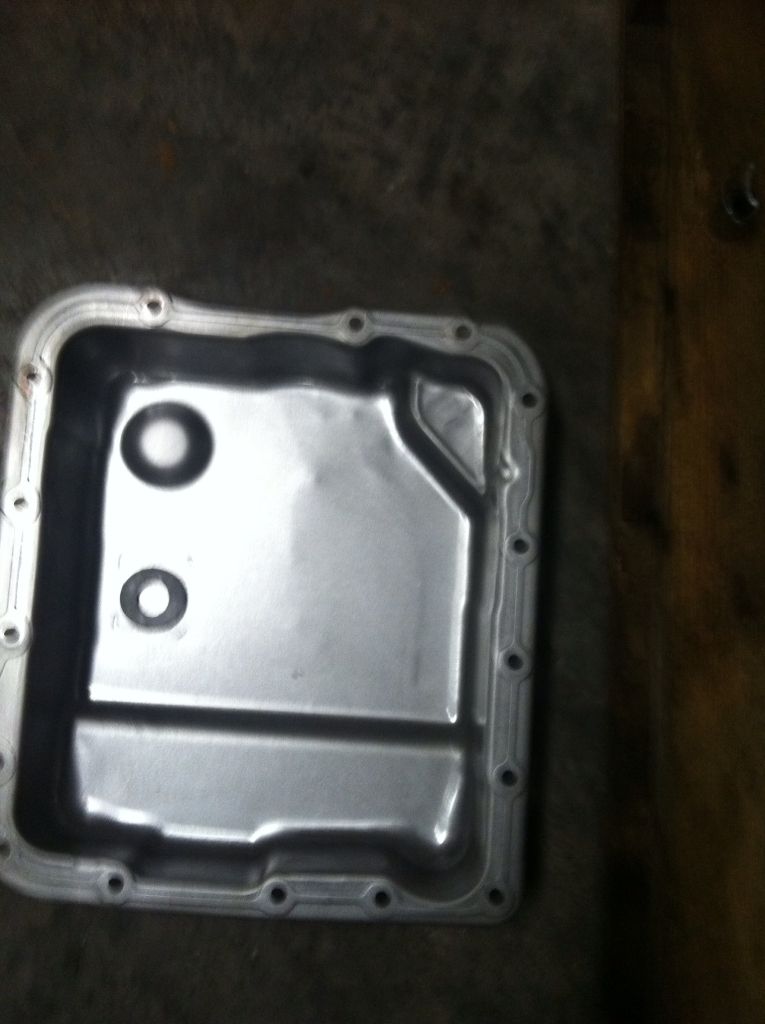 Until I went to NAPA to get a new filter. Idiot gave me a filter for a shallow pan. Went back up there and they say " You didnt tell me it was a deep pan". They didnt ask me. How was I suppose to know? Ends up the 4x4 tranny always has a deep pan. I told them I had a 4x4. Whatever, wasted hour.
new filter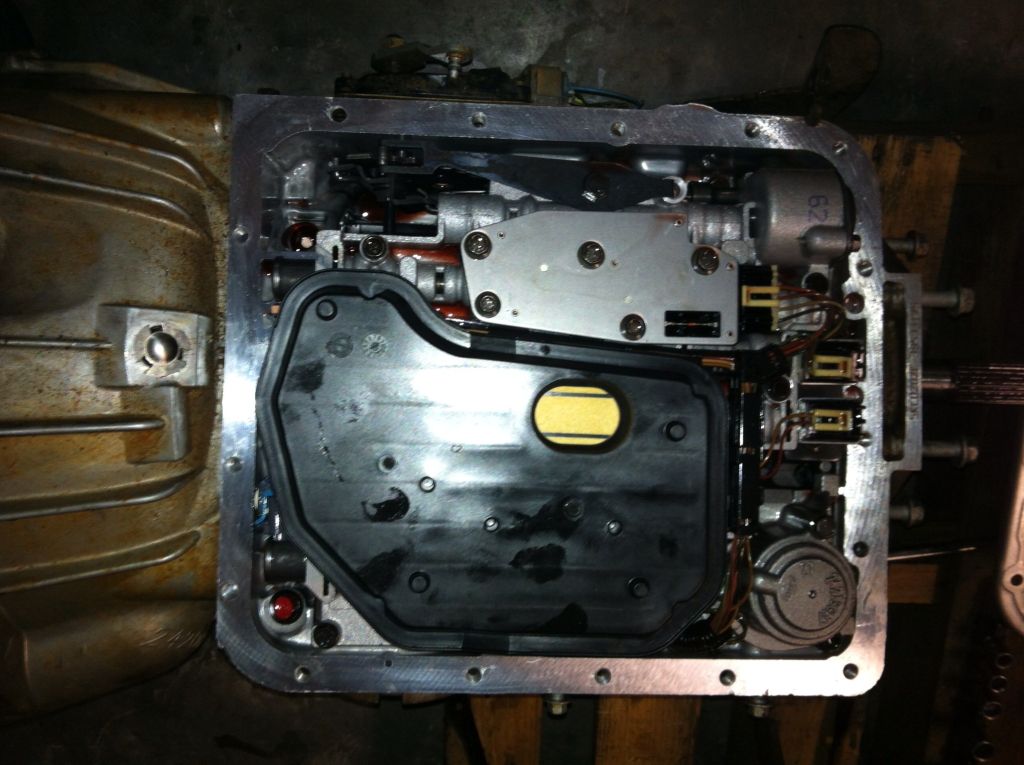 Threw the pan back on, cleaned up all the spilled tranny fluid and threw that pig on the motor. Pins were a little sticky had to bring it home with a bolt the last hair. TC spins freely so all is suppost to be well. I ended up not being happy that I had to bring the tranny home with a bolt. So I pulled it and found an alignment pin was sticking out to far. They are suppose to be 1/2" from the block. One of mine stuck out 3/4".I drove it in 1/4" and sanded the pins to remove a little rust. After that the tranny went right on.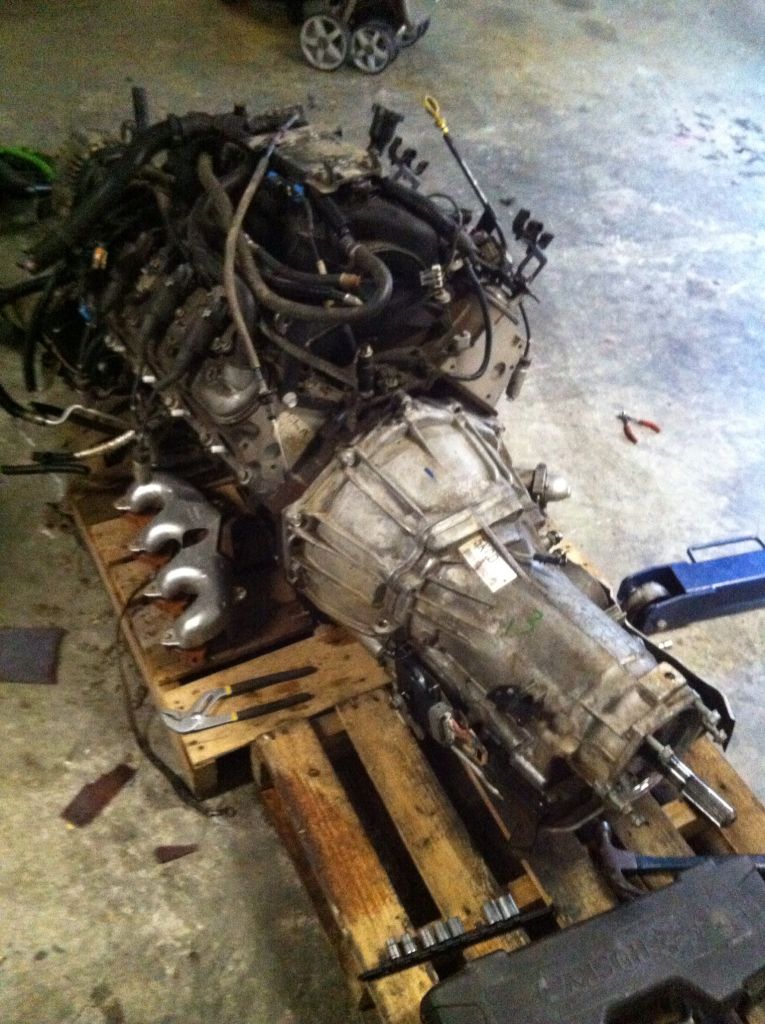 Which brings me to a question. I seated the torque converter and measured the mounting face to the TC lugs and got just over an inch. Which I understand is good.
Then after installing the trans I measured the flywheel to TC mounting lugs and got right at 3/16" (.187") or a hair shorter. my .187 guage is actually .186, yea China. The spec is 1/8" - 3/16". Do I throw a washer in there? or bolt it together and run it?