Look Twins!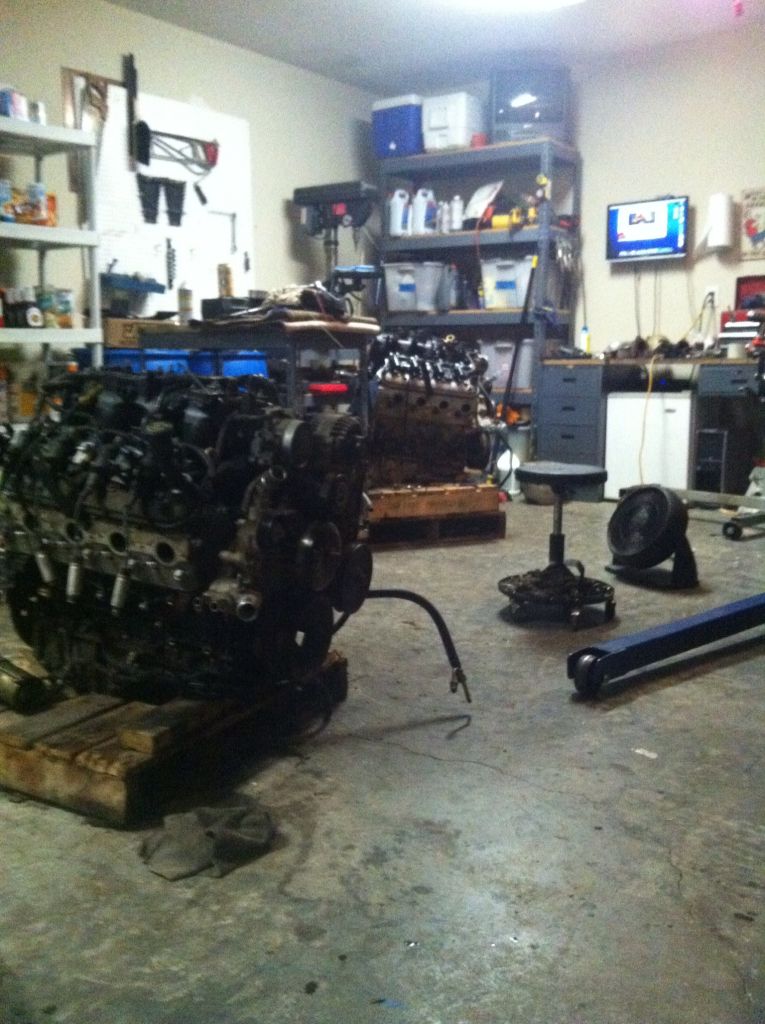 My wife was out of town when i picked up the second motor. Some how I forgot to tell her. When she saw the second motor she told me I was insane. Which I agree with.
Got some help today
A new motor head is born!
The shop dog approves of the new motor. Took 15 minutes to get away from the fan. The dead ***.
One of the reasons I gave to justify the new motor was needing more horsepower. Because we had our 3rd kid back in March. So with 6 year old twins, the new baby, it was a weight issue.
Not sure that he agrees.
Anyhow, I ordered Novak motor mounts and their 231 shifter. I also ordered a Lokar 16" midnight shifter.
Today I recieved a punch of GM bolts I needed. Nothing special but f'in expensive. $65 in bolts. That hurts. But I also recieved my Corvette exhaust manifold. You can see from the pics that they dump out right in behind the motor mounts and they gain me 2" between the frame rails on each side. Which will go a long way in running the exhaust. Also unlike the truck manifold they house the up stream O2 sensors which I like.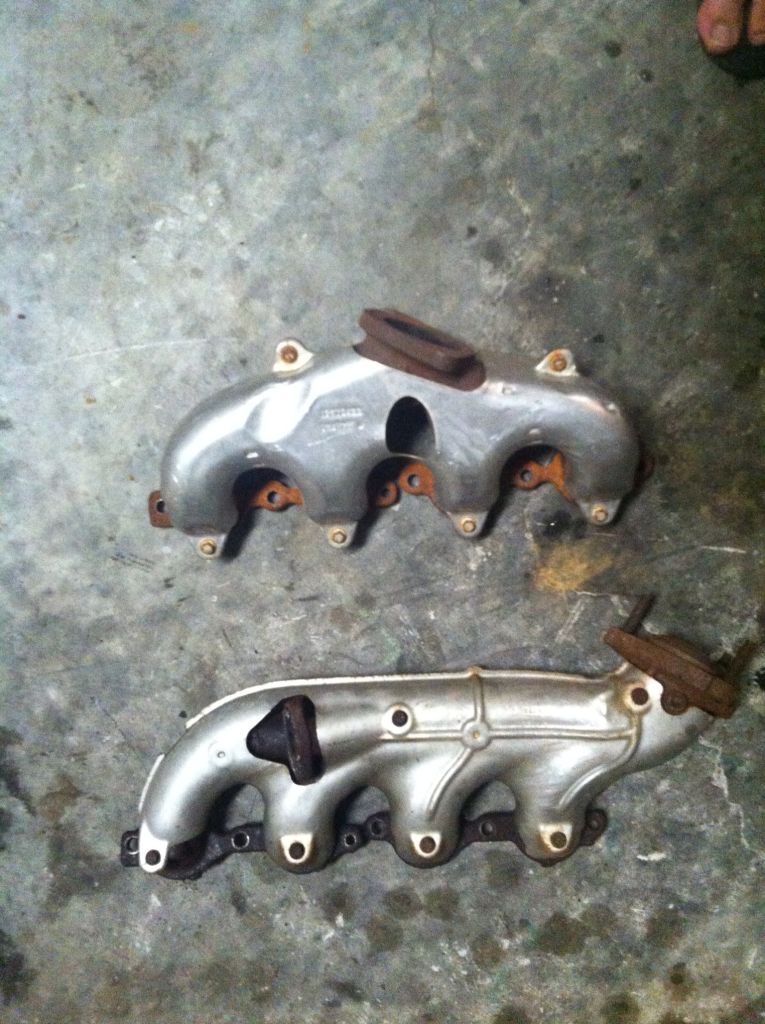 Corvette block clearance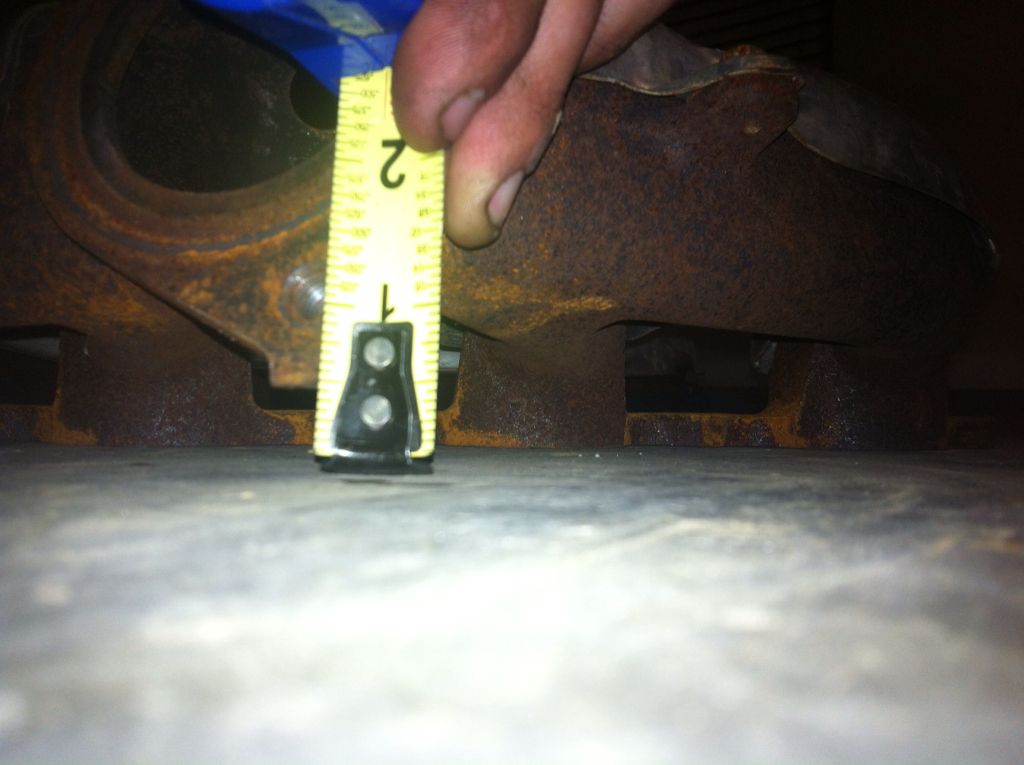 Truck block clearence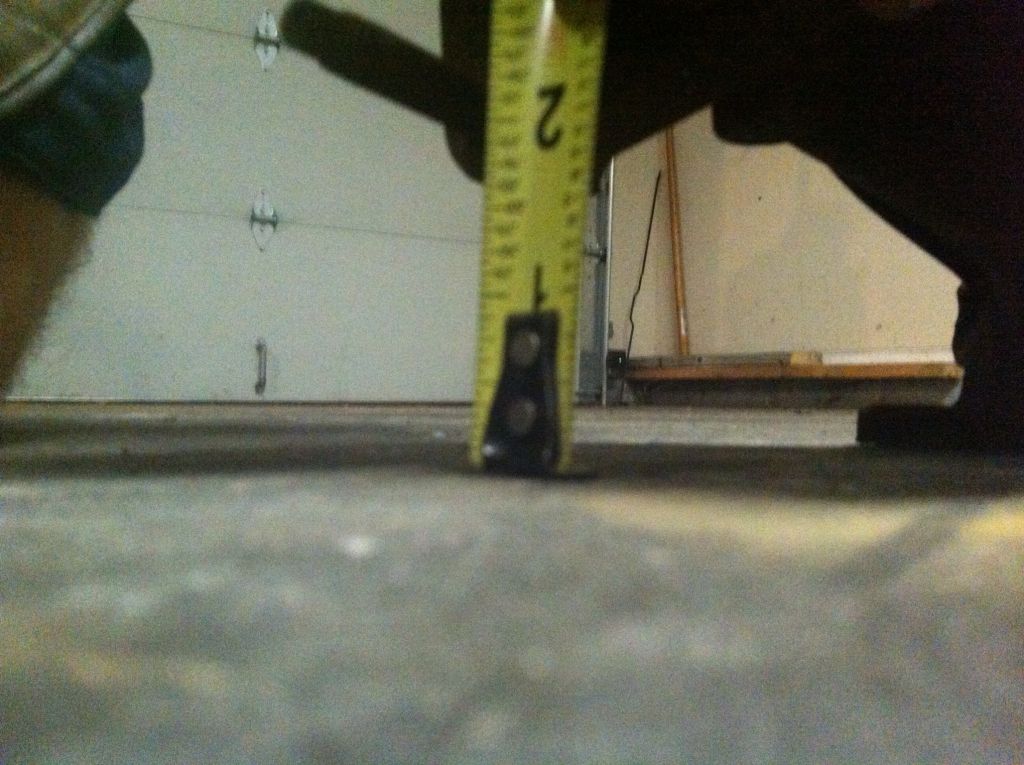 Nothing else really to report. I just transfered a few things from the old motor to the new one. Mainly just some hoses, sensors and old and ends. The big thing was the power steering pump, lines and bracket. The new motor donor was in an accident front driver side and the. rolled. Bet that was fun! Anyhow the powersteering pump got taken out, motor mount was bent and the exhaust manifold bolts were all tweeked. I didnt find any problems with the block so everything else looks good. Thats it for tonight. Im in a holding pattern waiting for parts to show up. I called AA and expressed my disappoitment that my tranny to tcase adapter hasnt shipped yet. I was told this thursday. Which puts us over a week since I placed the order.