So after much delay. I have been on vacation, sick and building handicapped ramps and a shower in my buddies garage so he can wash his dirty ***.
So I made a Gin and tonic and got to work tonight.
The 2012 Camero SS manifolds arrived last week. They work much better than the Corvette manifolds. They dump straight down in the back .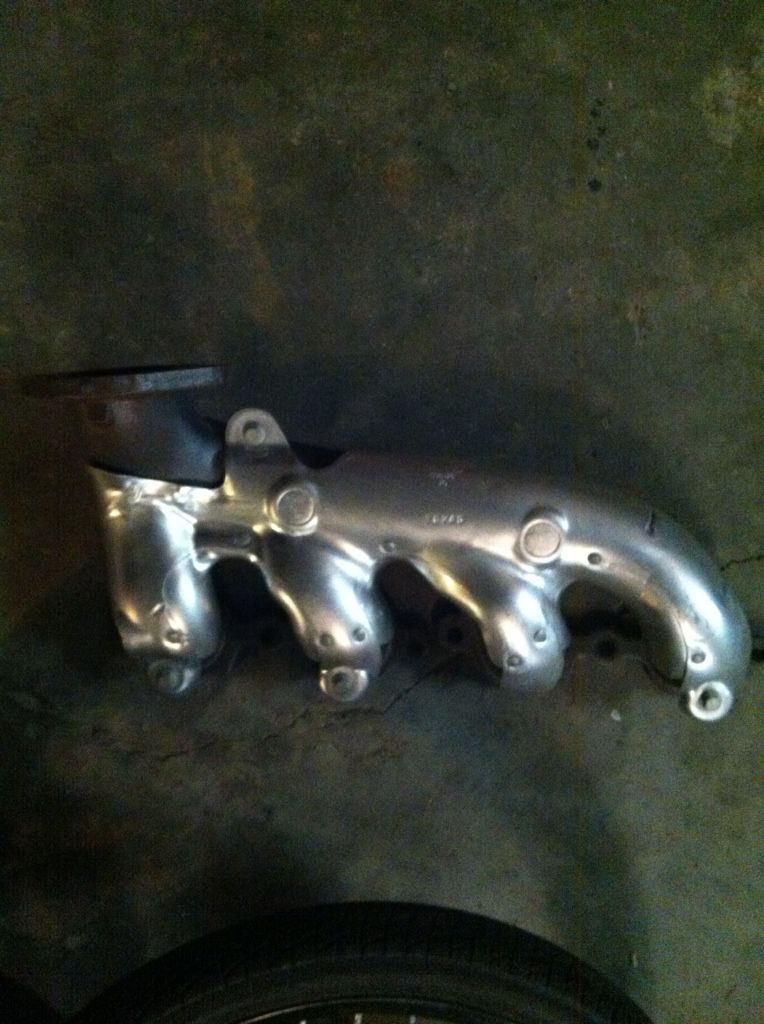 They clear the mounts by a mile, clear the fire wall and fit between the rails with Novak mounts.
I went with stock 2001 1500 Silverado HD with a cooler trans cooler lines. I have already posted the part numbers. If not let me know and I will repost them. I had to bend them a tad at the bellhousing to clear the exhaust, but not much. I also wondered down to the machine shop today and made a mount to replace the flimsy stock part. I could have used the stock by part by flipping it backwards but I was bored at work. It just a block of alum that has 2 3/8" holes and a clamp.
Pass side, manifold clearance and trans lines.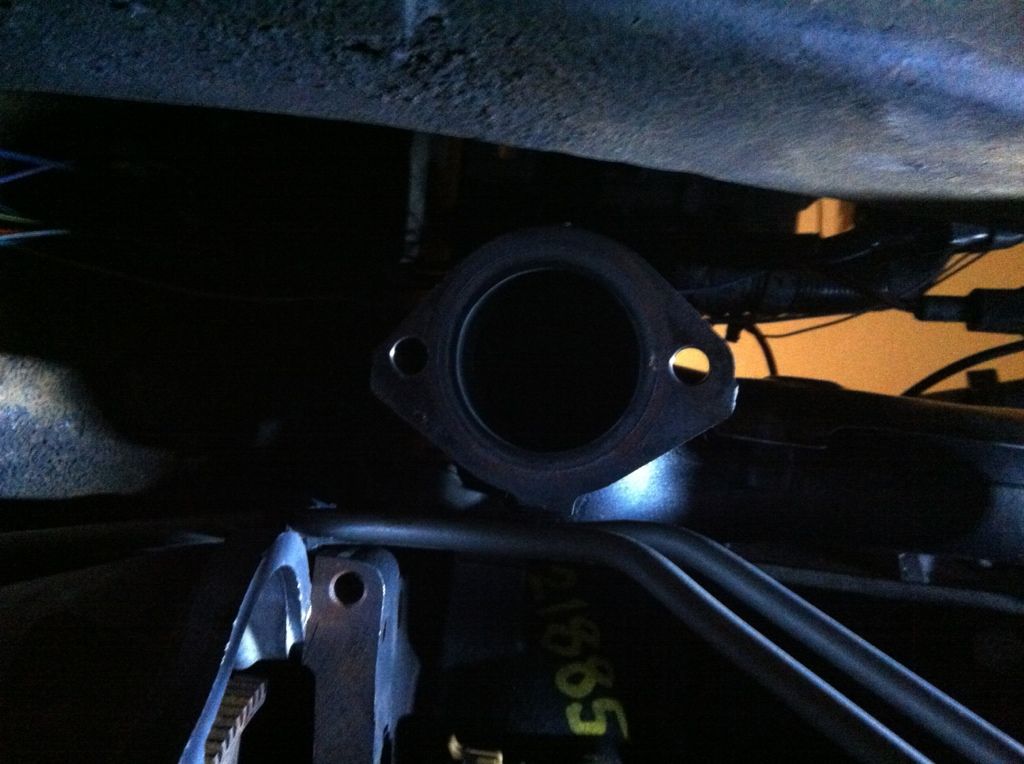 GM drawing of trans lines.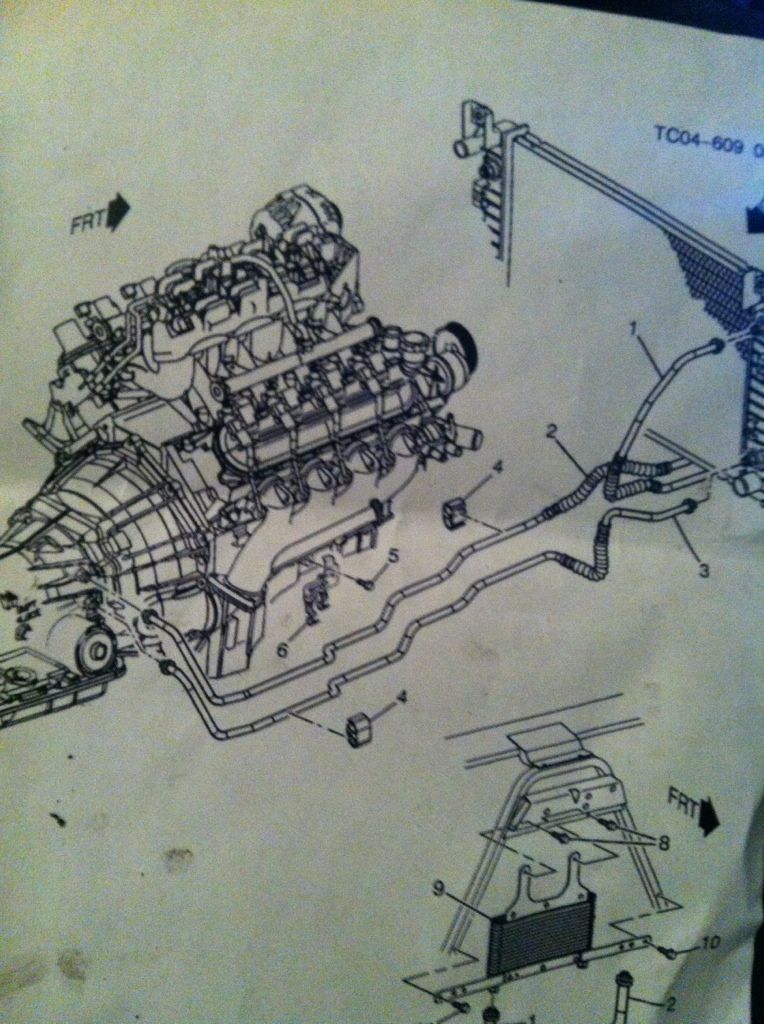 They dump out right at the end of the block where I plan to cut them and splice in some trans hose thats connected to my rad trans cooler.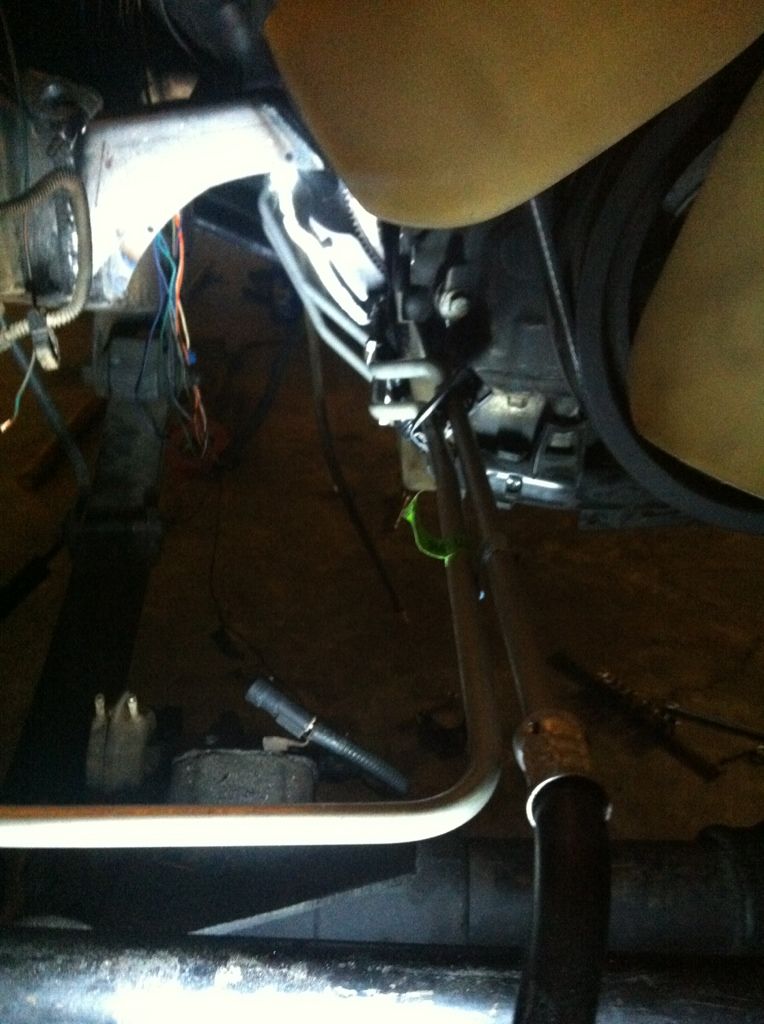 I also installed my harness tonight, just need to make the connections to the Jeep and wire in the fuse block. Wayne's harness is awesomeness. Labeled and ready to go. Not to mention it is about 10 lbs lighter than stock. Took an hour to install on motor. I should be able to mount the ECM in the stock Jeep location.