Quote:
Originally Posted by
BionicOnion
were you near gatlinburg TN? that's where my wife and I went on our honeymoon. it was a nice place! awesome views....got there to snow and cold left to 70's at the end of the week..it was a great time!
Yea , we were up near Gatlinburg. I only live 45 minutes away from there so we can go when ever we want. Honestly though it has been 10 years since I went up there. All the tourist and traffic drives me insane.
I got a Radiator From Superior Radiator out of Michigan for $300 shipped. Great unit, it is there V8 conversion rad for the LS. I ended up buying it on EBay and it shipped 2 days later. According to Superior I can run stock hoses. It has the trans cooler build in and a port for the steam line running off of the throttle body. Makes my life alot easier.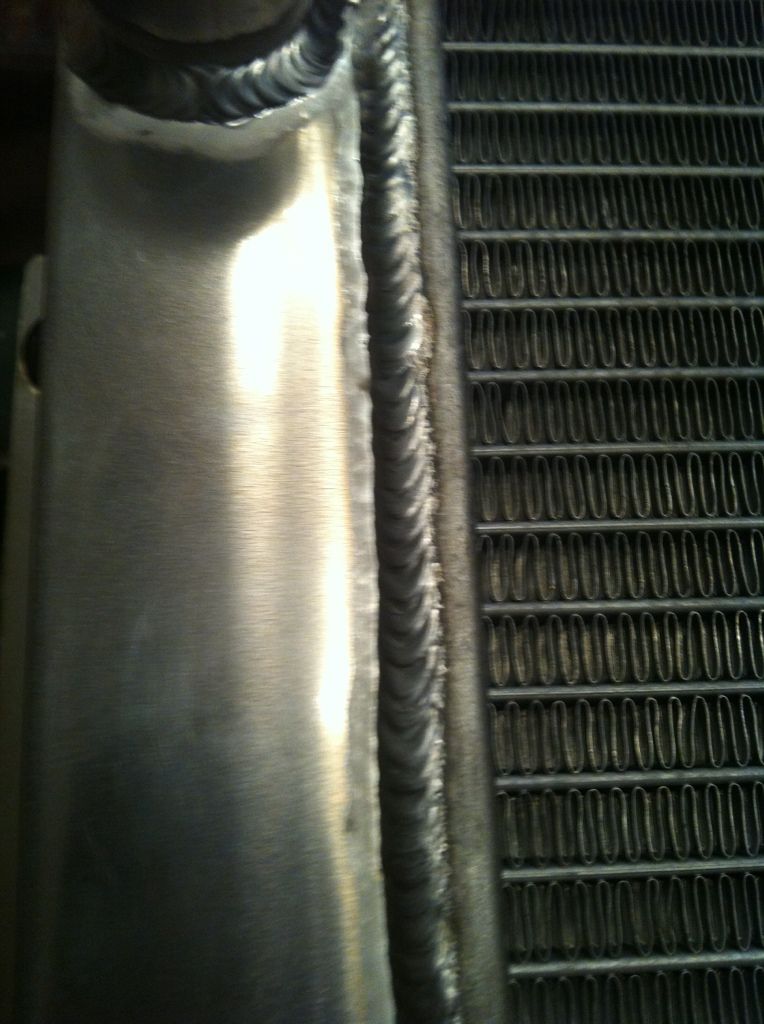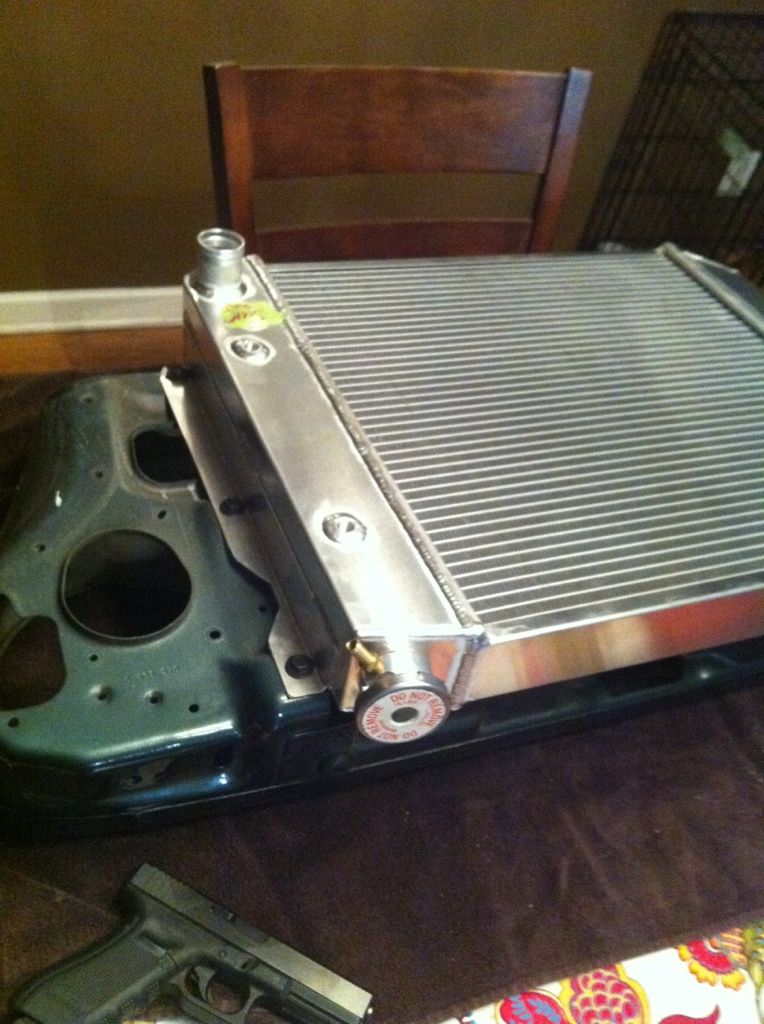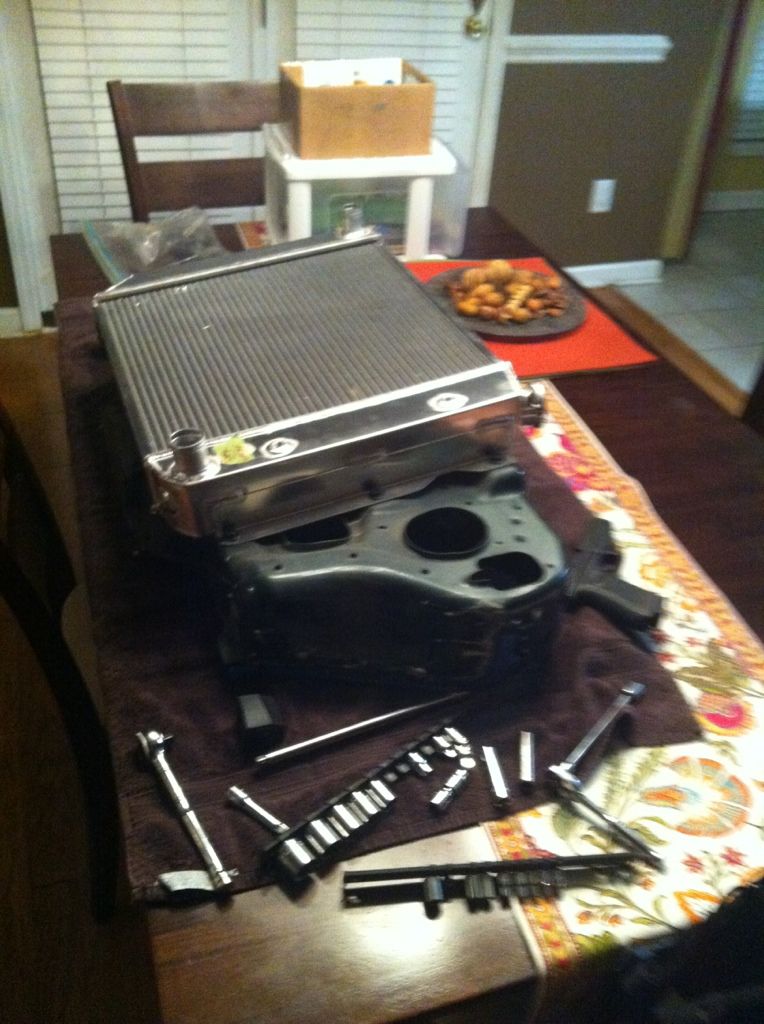 Also figured out what fuel filter I am running. I needed somthing small that is easly found found at a parts store and has a 3/8 inlet and 3/8 outlet. I found a Fram G15 filter and a mount made from a piece of foam padding and a conduit holder
I just need to flare the hard lines and bolt this bad boy in. My AN stuff showed up today so I will be running that tonight.
That leaves electrical and exhaust and this bad boy will run!