Not much happening today with the swap. I ordered some more parts and shipped off the wiring mess and ECU. I generally work on this every evenging. My mind races constantly except when I occupy it and my hands so this is something that I do to relax before bed after the kids go to bed.
Anyhow these motors are known for broken exhaust manifold bolts. I was lucky and only had 1 broken when I bought the motor. It was the first bolt, drivers side. Broken off clean with the head. So I got that out today. I hate easy outs, they never work for me. I just end up with a stuck bolt with a broken hardened steel center. What works everytime with out fail is to weld a nut to the broken stud, let it cool and out she comes. The heat really loosens it up. Without fail everytime.
Here is the nut welded on. I wasnt excited about welding on my new to me aluminum heads.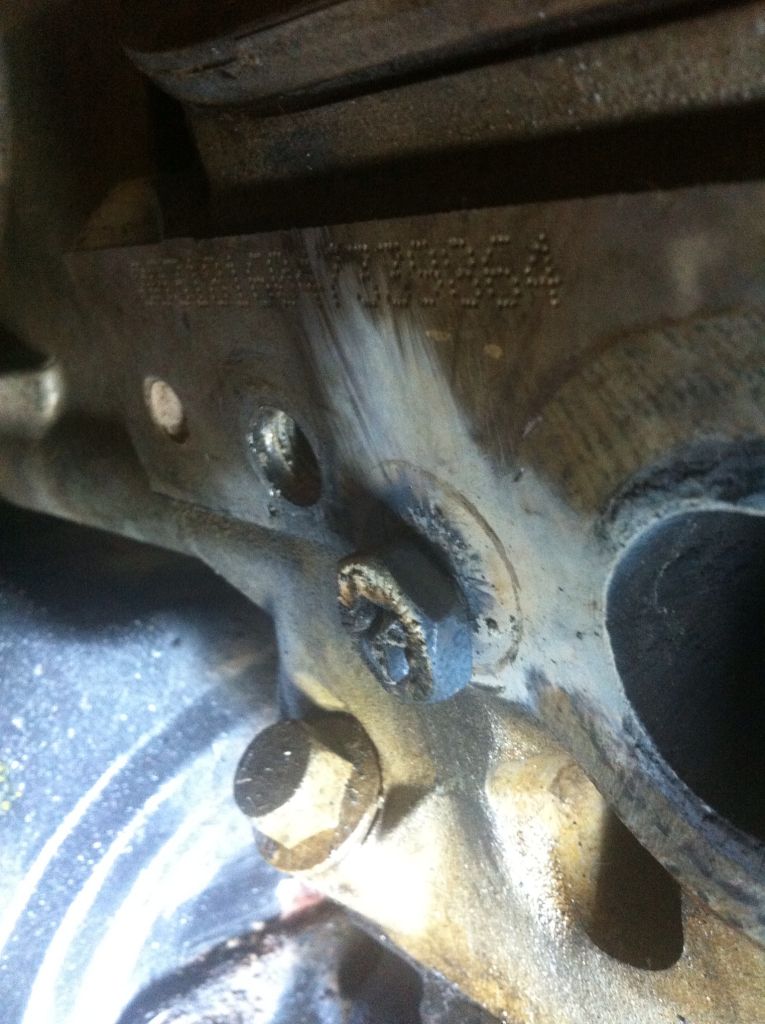 Hit it with some PB Blaster after she cold off. And it backed right out.
No damage to head.
I decided to go with some 2002 and up C6 Corvette exhaust manifolds, picked up a set with new gaskets and O2 sensors for $80 shipped on EBay. Im sure the corvette guys drop these manifolds for something cooler, but they work for me. These manifold work great because they dump out kind of straight down behind the motor mount and are much closer to the block than the truck heads. Ill post a comparison when they get here, which is hopefully soon.
Just waiting on the trans to tcase adapter, manifold and engine wiring harness. I plan on addressing oil pressure gauge sensor and the coolant temp guage sensor along with a compression check this weekend. I dont expect the compression to be bad I want to know now if there is a problem before its sitting in the Jeep.
Oh, can someone recommed me a differnt type of bolt that will survive on the exhaust manifold. I thought about getting the updates OEM bolts but I am reading they fall out and break just like theses do. I was thinking Stainless steal with some high temp antiseize? not sure. Let me know what you think.