Got a lot done today.
Painted and installed the rocker guards.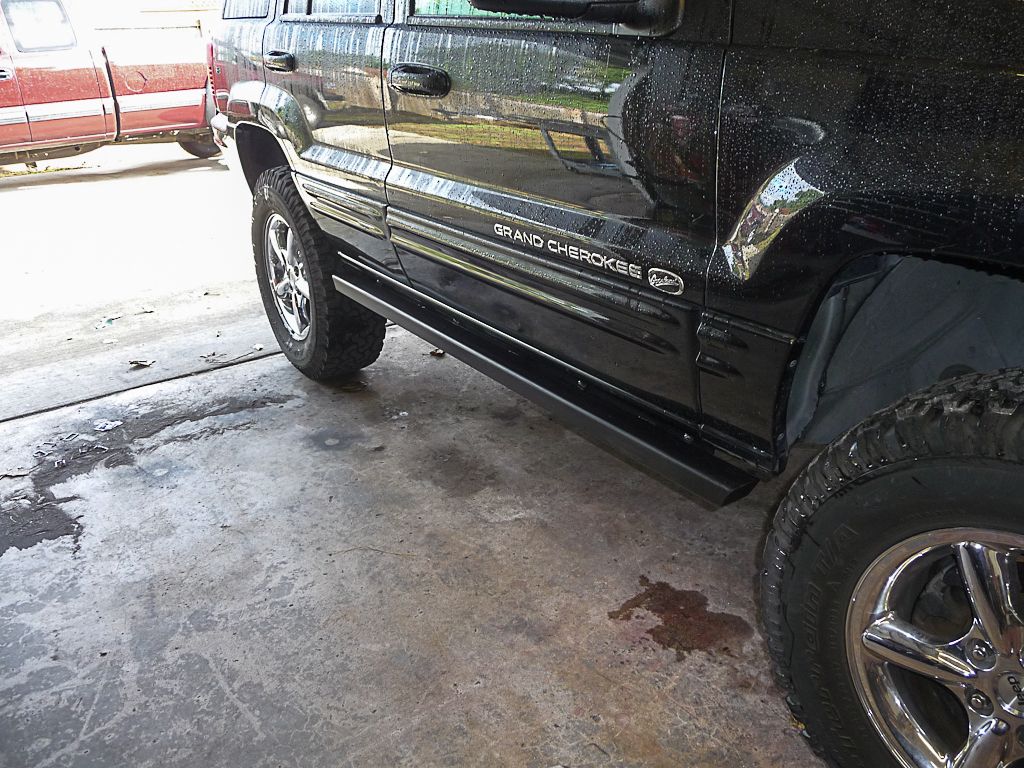 Then I figured I would pull the front end apart, check for any issues and test the bump stops with my new wheel spacers installed.
This is at full stuff with the spacers.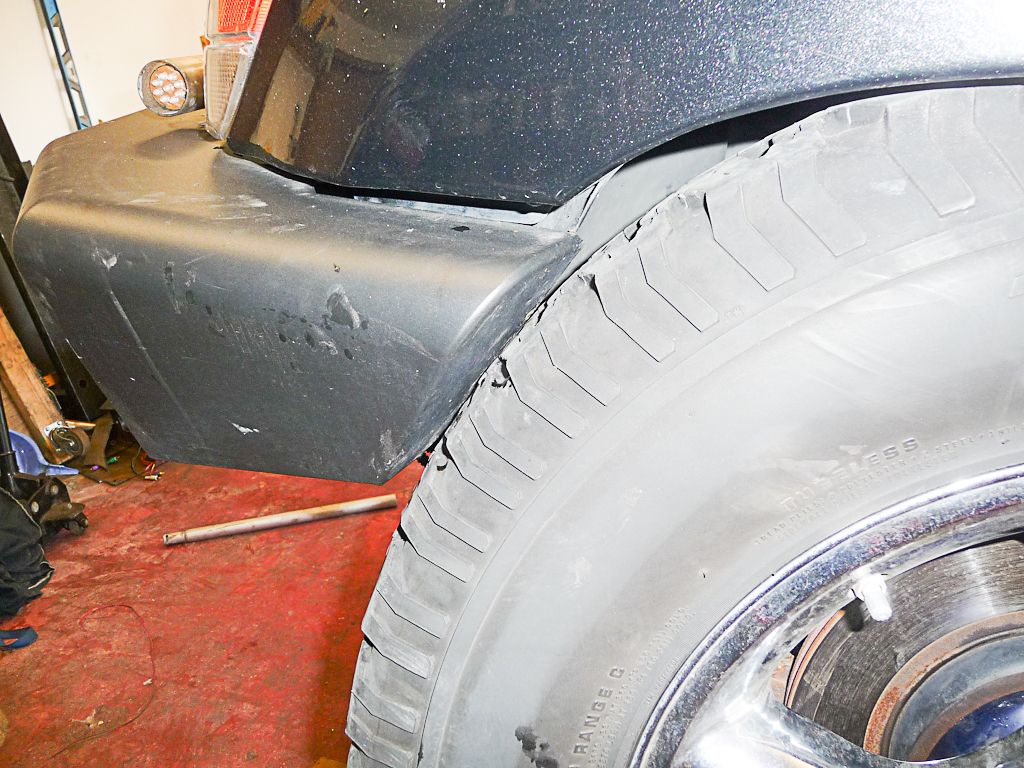 It was getting into the washer bottle and to my surprise the bumper. I would think the Trailready bumper would be ready for at least a 32" tire. It is not.
It always amazes me when people install a lift kit and then take it wheeling without checking clearances. It's super easy when you install the lift. Pull the springs, and jack the axle up until the bump stop is fully compressed and check what hits and what has to move.
So I did this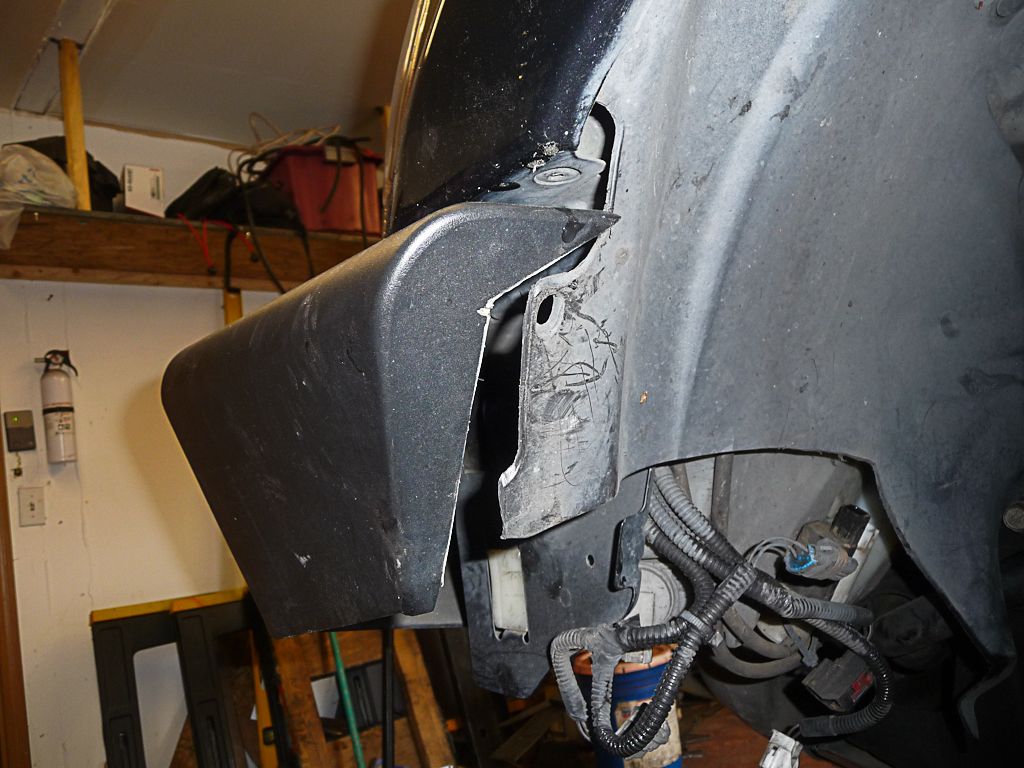 And this
And pulled this out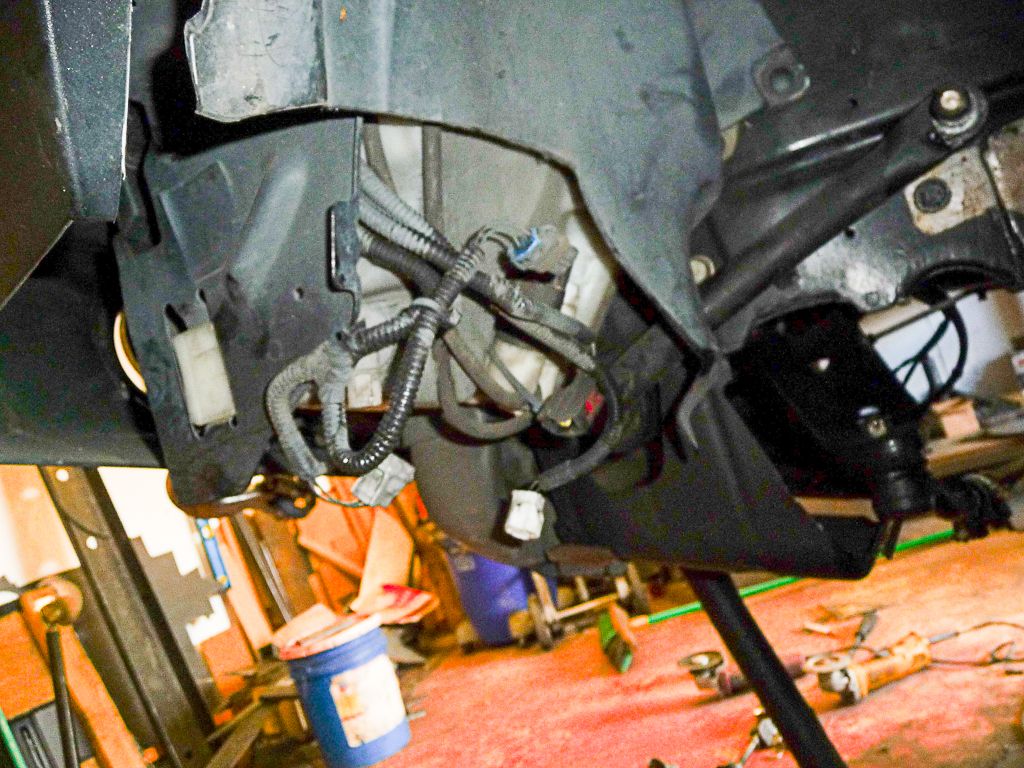 And put a ZJ one under the hood. Here's how I set the pumps up. I put my WJ pumps in it so I didn't have to hack into the wiring and drilled a hole for the WJ level sensor since the ZJ didn't have one.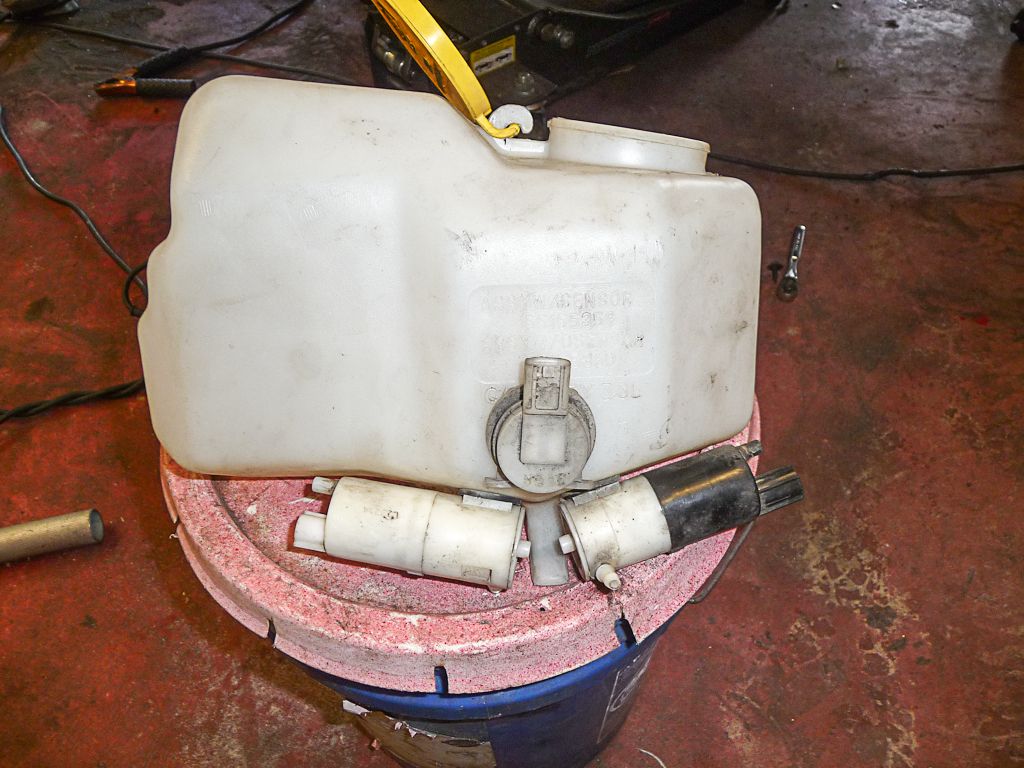 And put it here.
I had a 50/50 chance of getting the lines ran to the right pump, but of course I messed that up, so I get to pull it out and switch them later.
When I pulled my springs out to check the flex I found this.
Very common on WJ's.
I had some left over tube from when I did my axle mounts on the Beast, so I whipped these up.
I also noticed the PO didn't have any way of securing the anti sway bar when it's disconnected.
So I put this here
Then bent and bolted this to it
And secured it with one of these
The PO had double steering dampeners installed. The bottom one looked like a rock magnet so I pulled it off.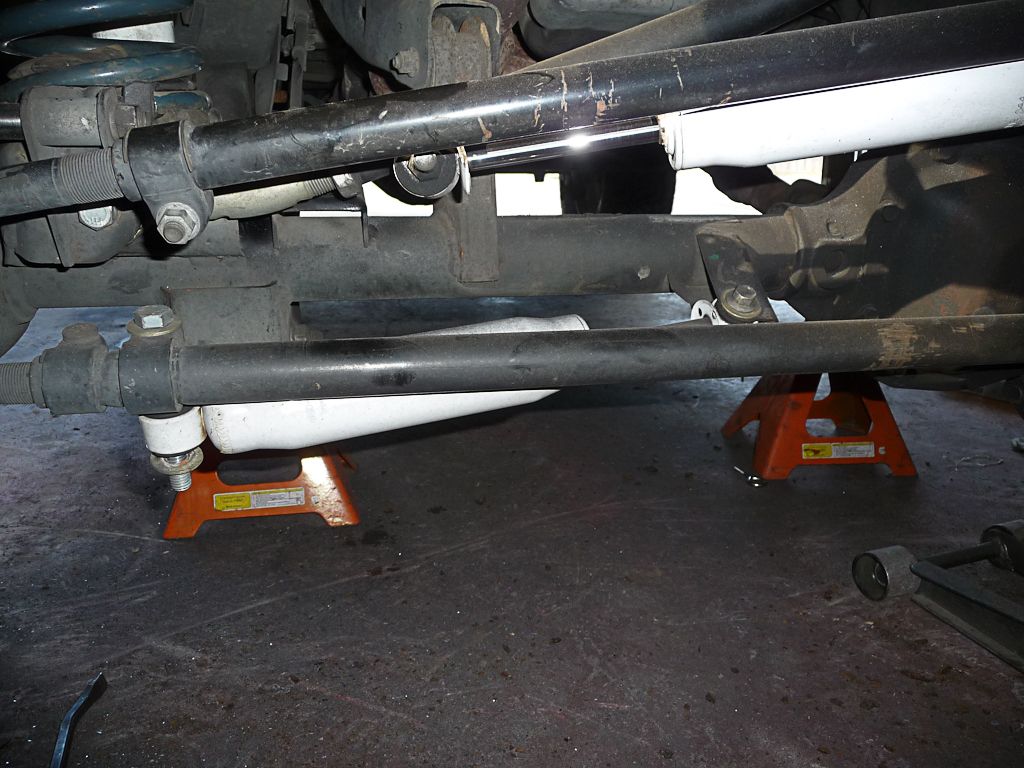 I spent way too much time on the front end so I didn't get a chance to compress the back end, but full droop isn't going to drop any springs so that's good.
I also installed my spacers. You can see the rub marks from the tire due to the super high back spacing of the stock Jeep wheels.
That's all for today. I have it loaded on the trailer and ready to go wheeling tomorrow! Hope nothing falls off....