ITS ALIVE!!!!!!!
Pat came over and we got it running. It ended up being the Neutral Safety Switch. We by-passed it for now just to get it running. It has been sitting since easter and it fired right up without any issues! Drove it around the block before I had to leave.
That was Thursday.
Today, Sunday I got some small work done because of the rain. I got home late last night so today was the first day of the weekend I had a chance to do anything. I ended up installing some stuff I got from RIVER RAIDERS.
I was trying to figure out how to mount the Hi-Lift. I have had a 4xRac for it for awhile. Wasn't sure how to mount it. I just knew I wanted to keep it inside away from the elements. Well nothing was going to work the way I wanted it to with the 4xRac system. Then I came across the 48" Hi-Lift mounting system by River Raiders (the only product they make for the XJ haha) which keep it inside the cherokee and in a place the keeps it out of my way. I am actually surprised I didn't come across more of these type designs before. It is an easy install and really is in a great place. Fits right over my spare and toolbox.
The parts (also comes with basic instructions)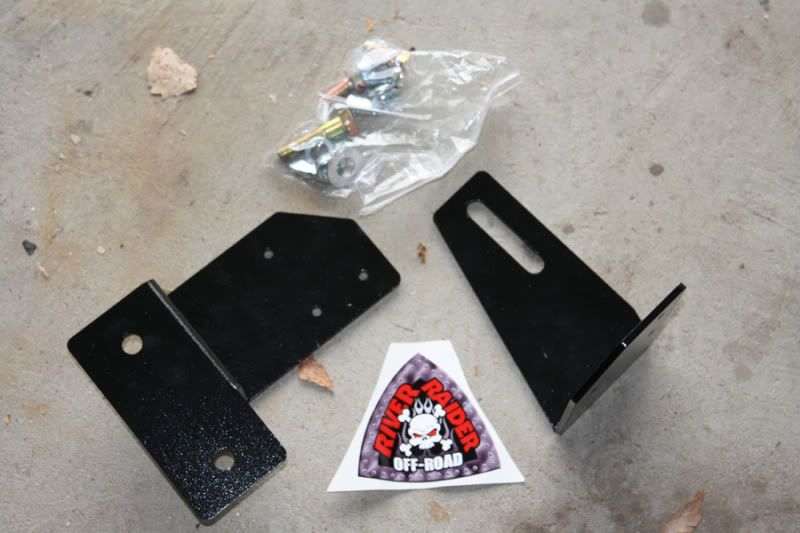 The bracket for the foot side. It mounts behind the seat hold using the factory screws as well.
Picture of it installed. Look how nice it fits with seat all the way back.
Picture with Hi-Lift on. Perfect height to stay out of my way and clearing the spare and toolbox!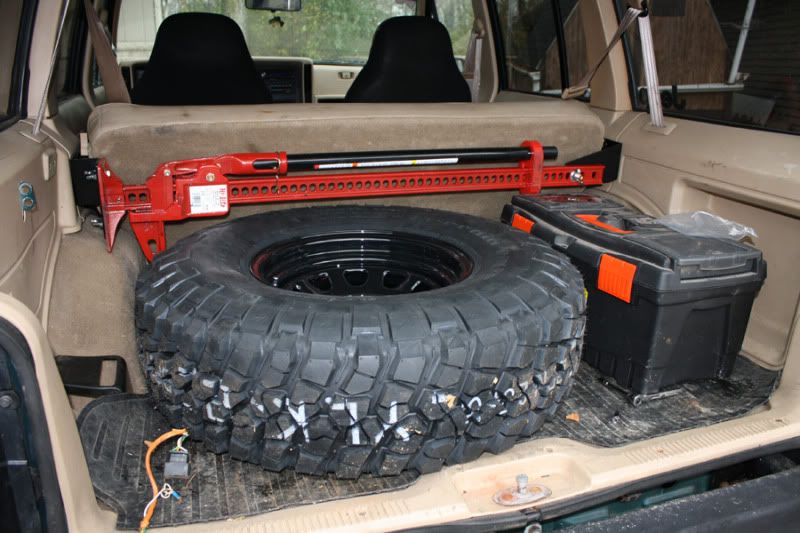 I love it. Great buy and great product!