Ok first few things done. Speakers in and stache on. Picture time!
Test fit of adapters
New meets old
Old wires and plug on. I was an audio guy in high school, so I soldered a lot and I think I'm pretty good.
Speaker installed on the adapter
All installed
Repeat!
Make sure you get the adapters on the right side.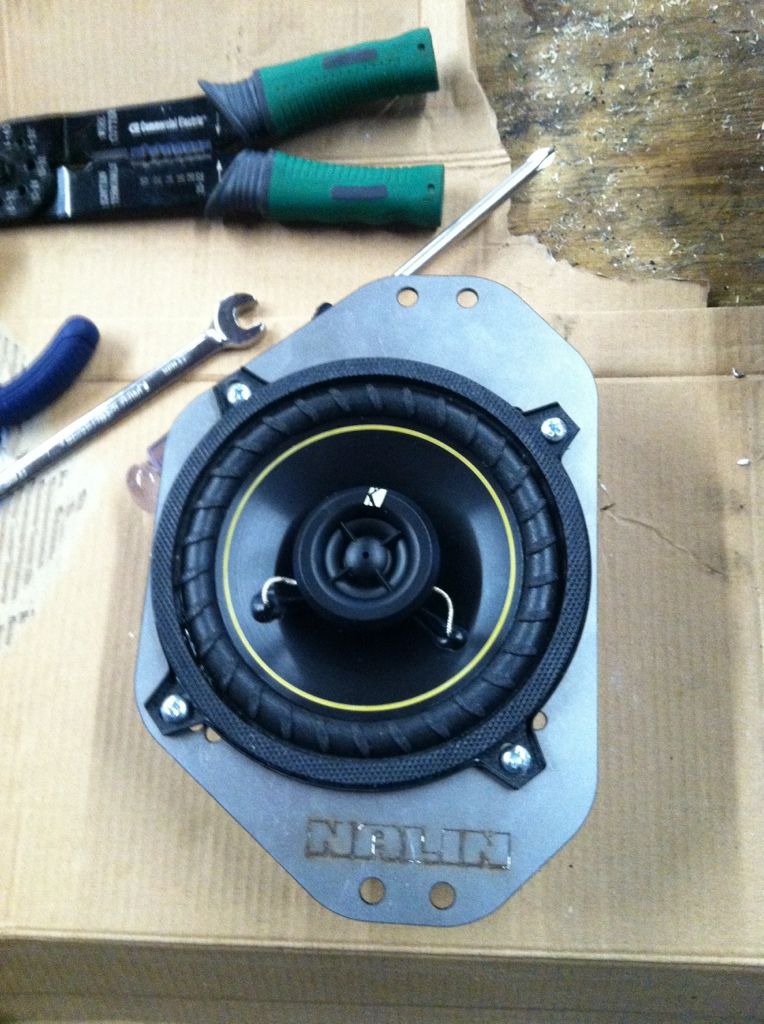 Test run, started it up and juke box hero was on the radio so it was a good test lol
Mustache!
And small one under the jeep