Well the new stuff is in!
First up what can it be?!
Nalin speaker adapters
Next up?!
Some new speakers!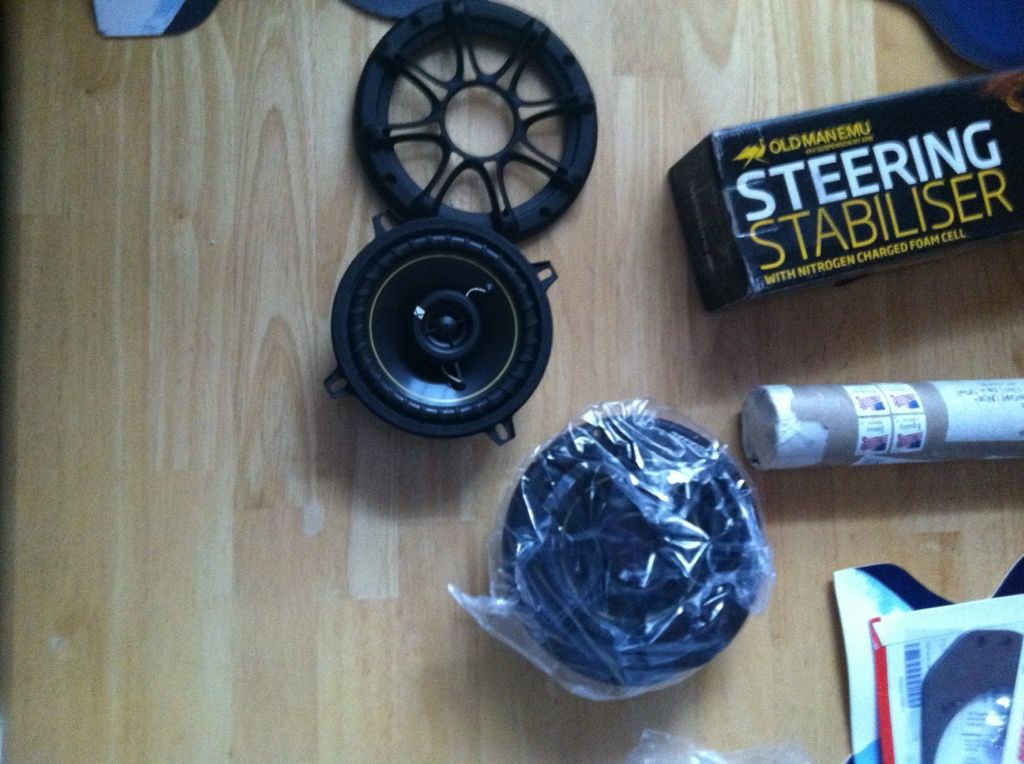 Together
Next is pretty straight forward
And the coolest for last. For right now
A full size stache for my jeep!
If your looking for a decal or sticker please go to 10 Ton Vinyl! He has some of the best prices and is a great guy to work with.
I have to get one more at FedEx, that's the last one for a bit