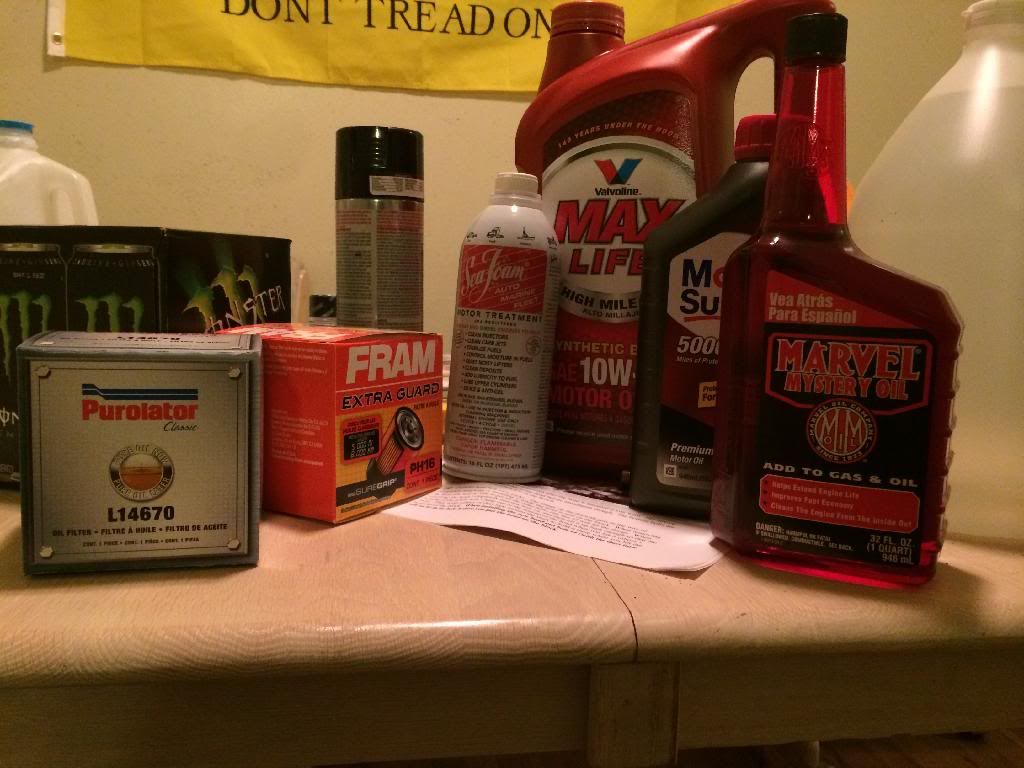 time for a fluid update.
Started putting vinegar in the cooling system and before I even filled it up it was dripping plenty of rust crap out.
Got the Oil changed and gave it a quick wash before work.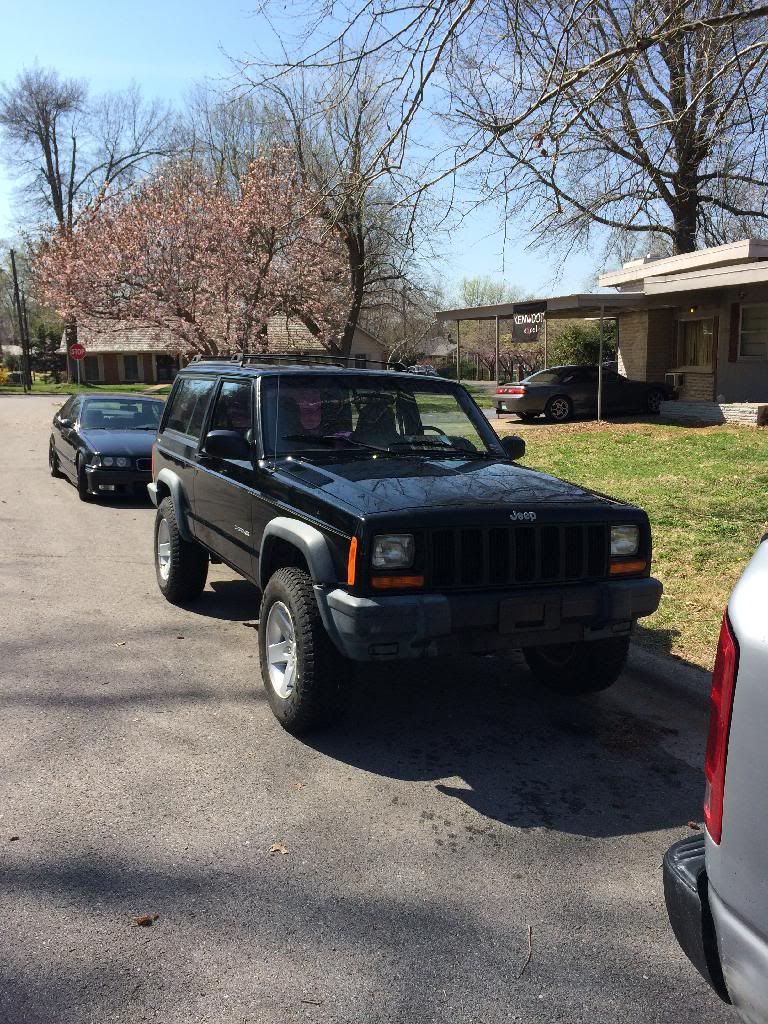 Registered User
Join Date: Feb 2013
Location: Springfield
Posts: 109
Take that sum buck off road

Sent from my iFone using JeepForum
---
'97 ZJ
K&N drop-in & Slow
F150 F>R (The link below because I couldn't figure out how to hyperlink...)
http://www.jeepforum.com/forum/f13/my-jeep-build-infamous-f150-coils-1767489/
Im working on it playa, getting all the dmv stuff done this week.
Installed windstar hatch struts today, and they do not just bolt on like the ole internet says, in fact I had to jb-weld the mounts on them and push up on my hatch tell it bent in the roof enough for me to install them, but they do work good.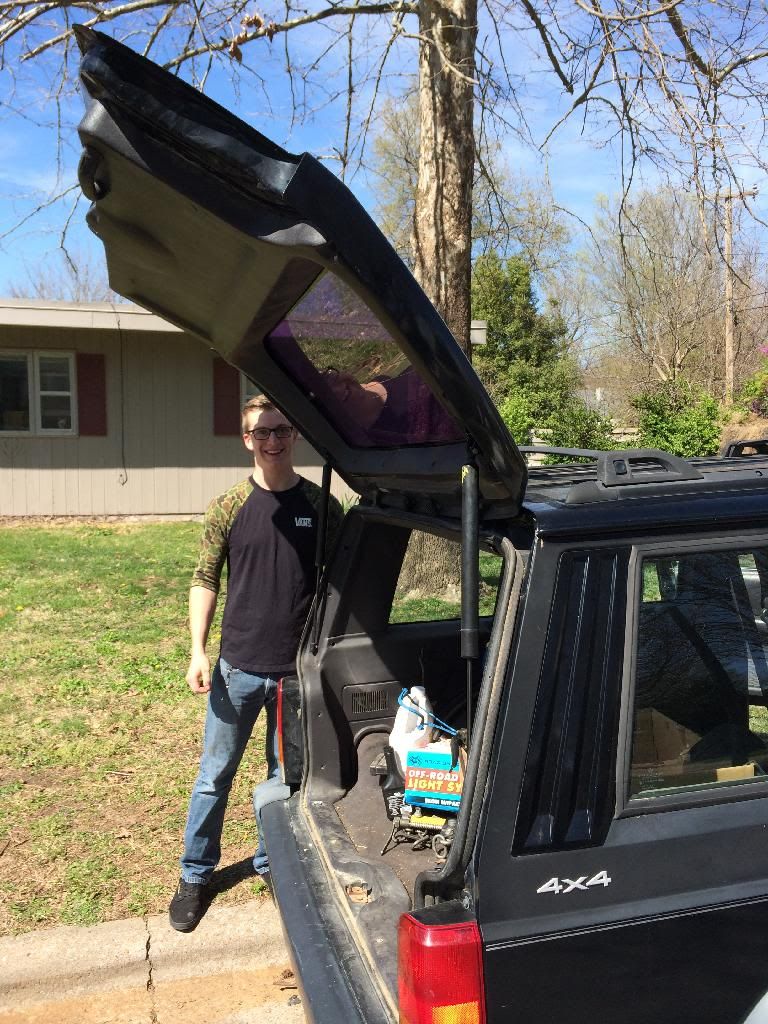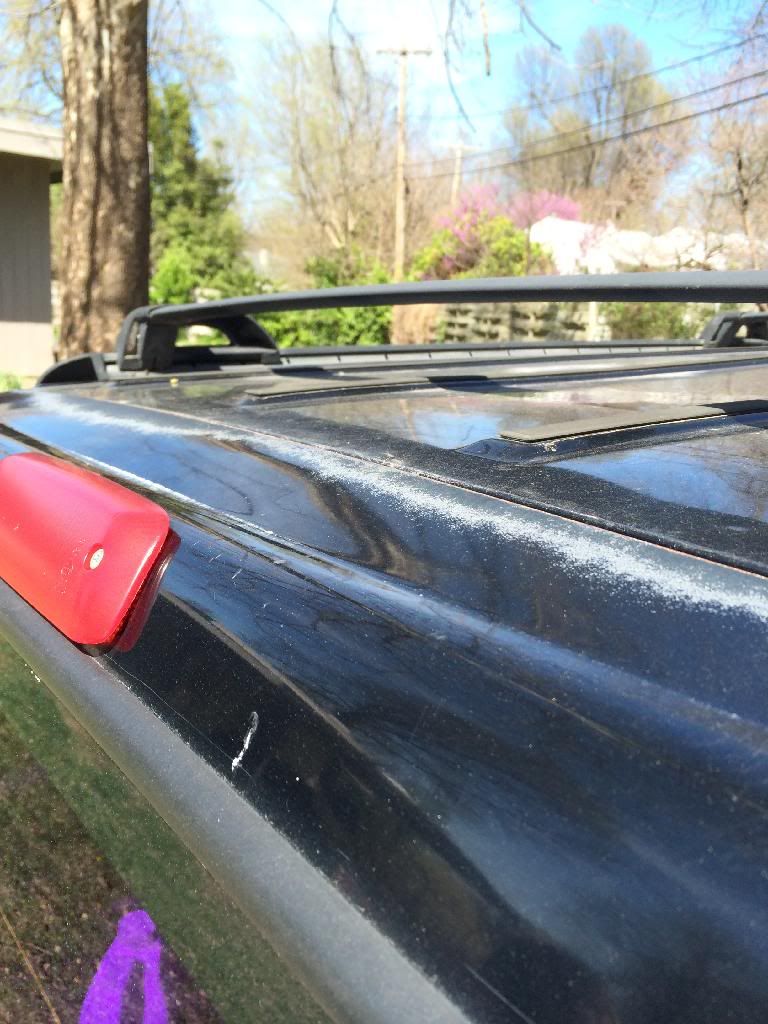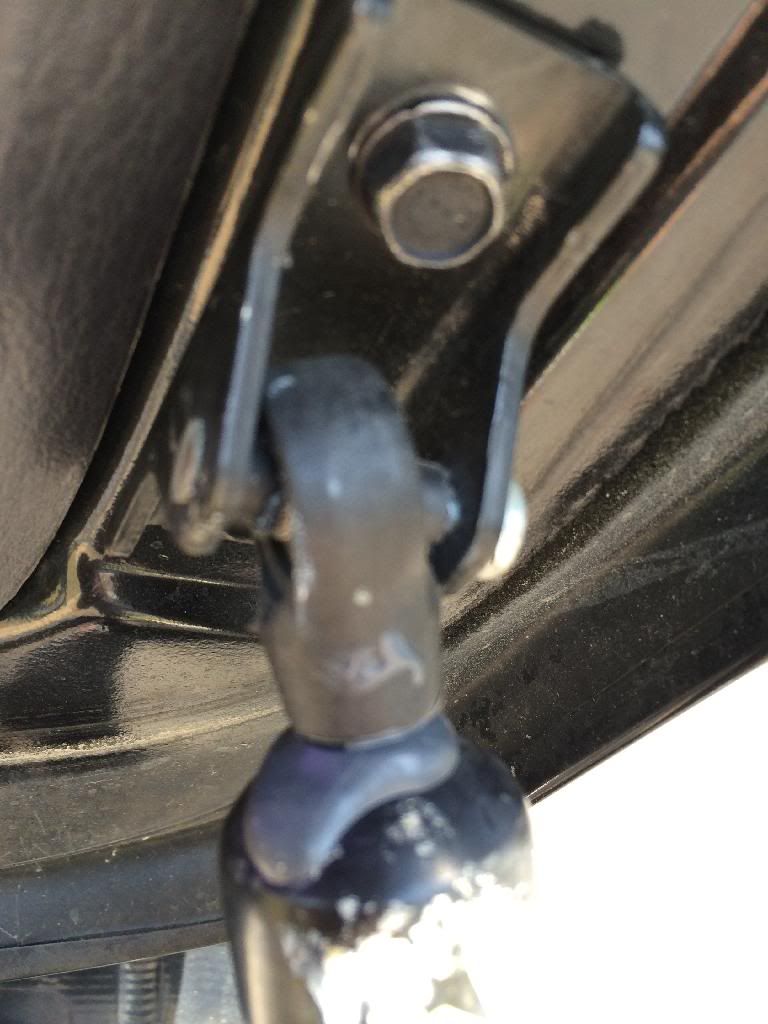 Currently Active Users Viewing This Thread: 1

(0 members and 1 guests)