Project "Holly"
---
Well i got a 1994 YJ in march of last year, wheeled that, broke alot and it got alot bigger, about 8 inches with 33s. Well last week I picked up a 2000 TJ with 102k, 4.0. Thats the good, the bad is it has bent control arms, crushed fenders and bald tires. So im selling the YJ for 5500 and putting all that money into the TJ.
Future goals:
Rubicon Express 5.5 Long Arms
35x12.5x15 BFG KM2
15x8 Cragar Street Locks
Slip Yoke Eliminator
CV Shaft
Rubi Dana 44 Rear
High Pinion Dana 30
Go savvy
Poison Spyder Stinger, rockers, steering skid
Front Lunchbox Locker
The YJ: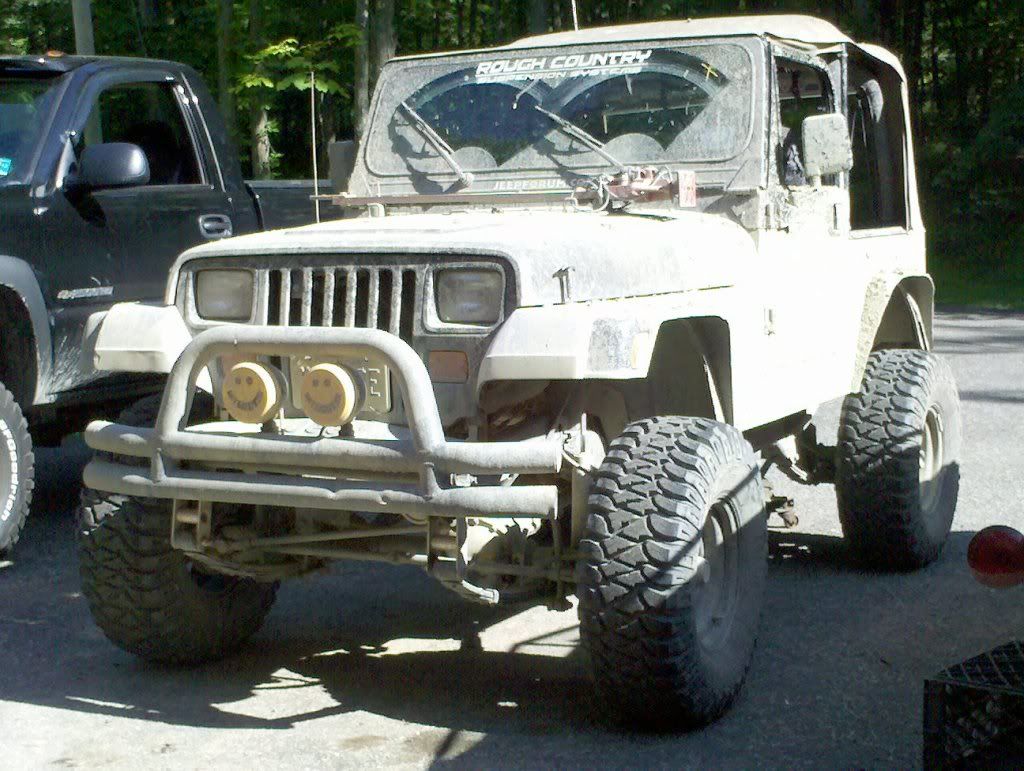 The TJ:
---
Project Holly.
2000 TJ |
MCOG ;)
2.5" RC Progressive, 1" M.O.R.E BL, Long Arms, HP30, 8.8, 35" BFG KM2s
Aussie, Powertrax, Riddler, Bilstein, Rubicon Express, Artec, Tom Woods
Currie, Poison Spyder, OME, Cragar, Smittybilt, Precision, Rustys, Teraflex
-
SOLD
1994 YJ, OD Green. 4" RC. 2" BL. 2" SL. 1" MML 35" MTZ.
SOLD
1998 TJ, Red, Stock, 161k, 5sp, 6cyl.
---
Last edited by Drastiq; 07-08-2010 at

07:13 PM

.