Yeah I never get on a computer since I moved into my own place, dont have time.
I tried to get the jeep out today so I could take the flat tire off and see where its leaking so I could send it out to get vulcanized before the march 1st trip to dresser. Its stored outside in a grassy area down a hill..found out today its not a plowed area. I drove down and forgot to bring a shovel so I thought I could maybe plow the snow with my bumper..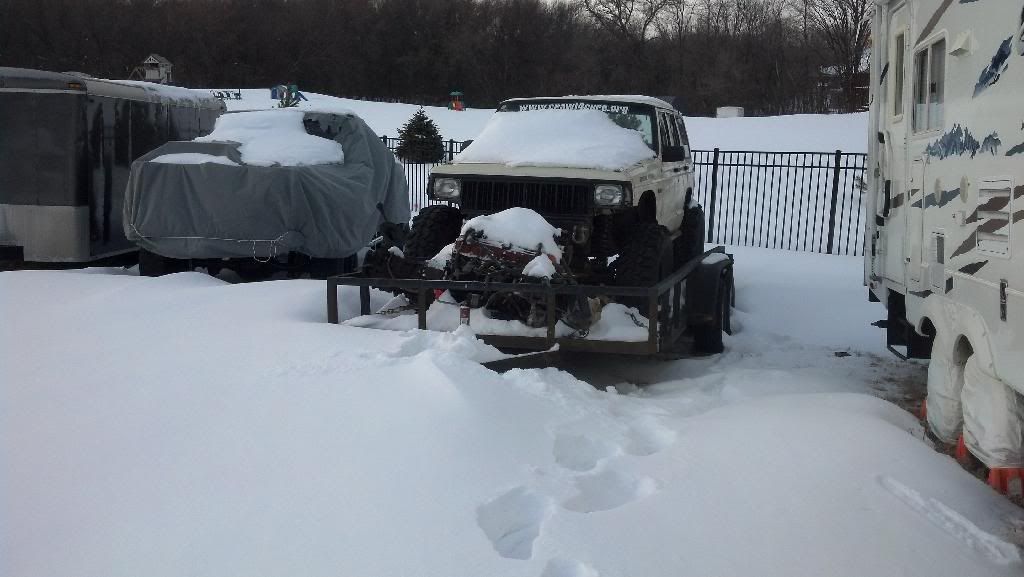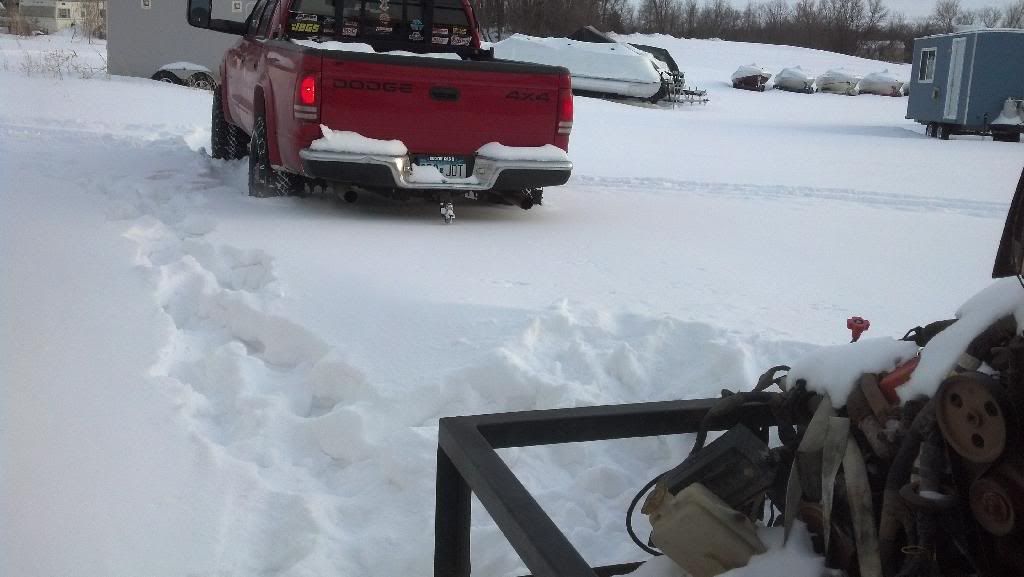 Nope, got it buried to the frame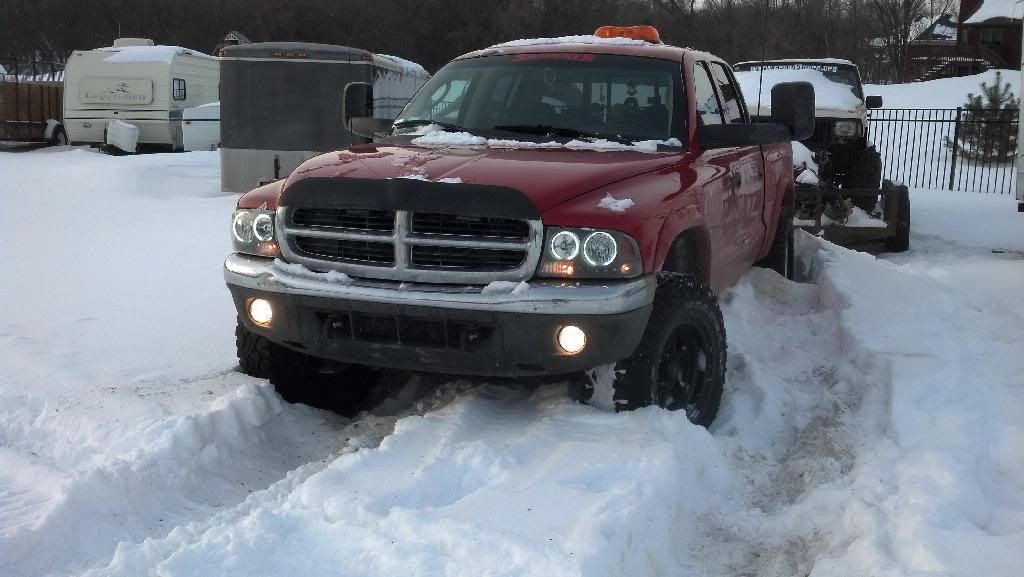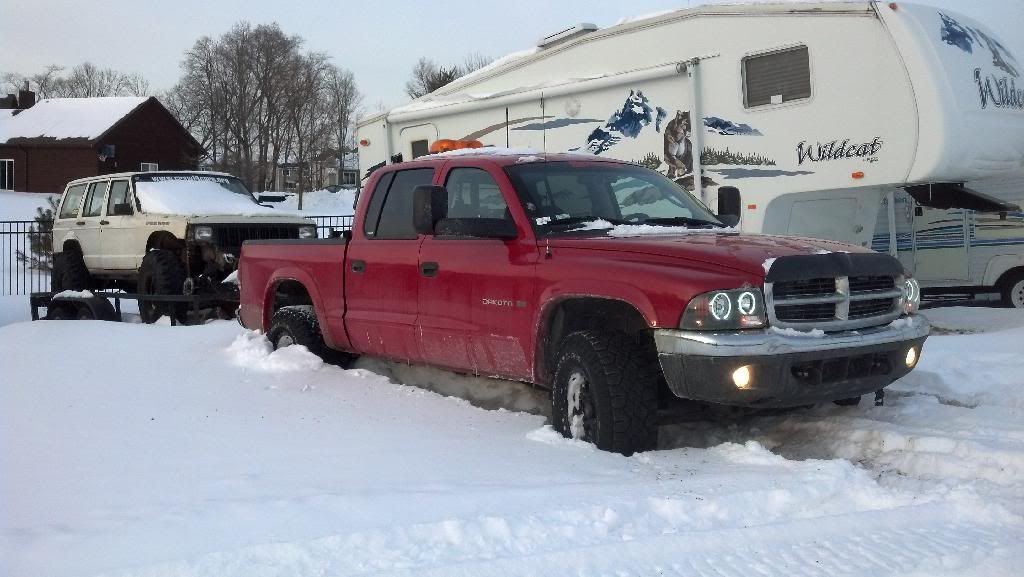 Finally digging with an ice scraper and gloves I was able to rock it out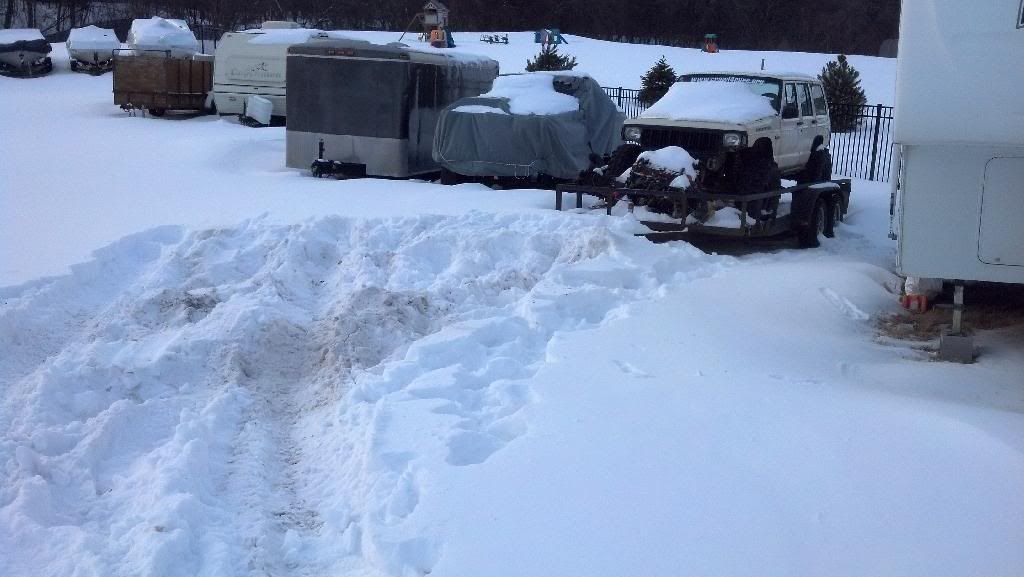 Then almost got stuck going back up the hill to the parking lot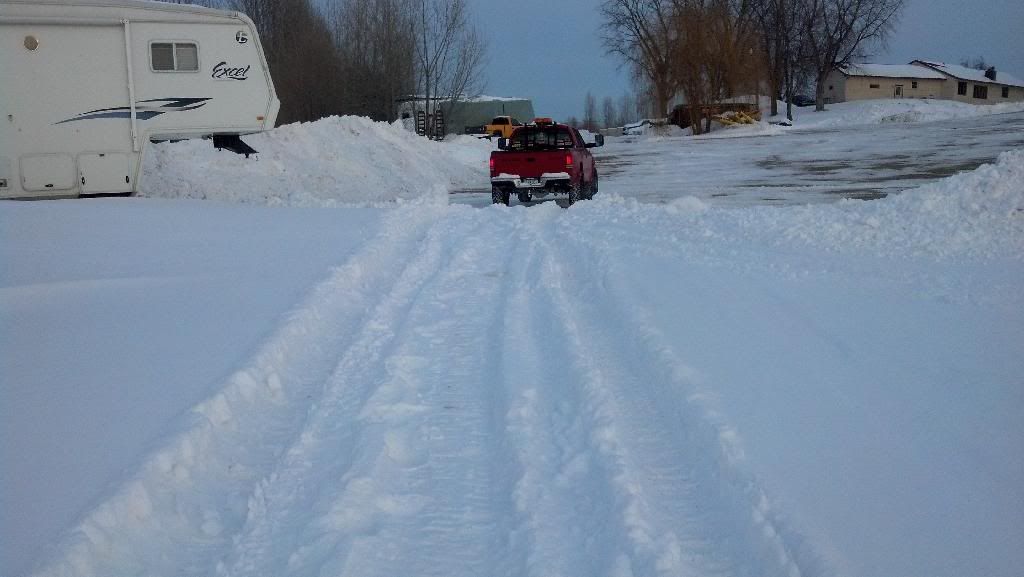 I am not sure how I am going to get it out..Almost thinking of finding someone with a winch and hook up the truck and see if I can winch it along. I did finally find a shovel and shoveled out around the trailer, was able to hook up the truck but as soon as the tires lost traction it found frozen ground and it would just spin all 4 tires. Finally gave up unhooked and went home. Then tried rolling down my pass window and I think I broke the crank inside, I didnt even force it at all. ****ty day.