Project HIGH ROLLER aka pepper 2.0
---
so as some of you may know, monday, 12/13/10, i rolled my 99 cherokee. i was traveling home in the right lane on a 4 lane road when an old lady was taking a left out of a michaels craft store on the left side of the road. she came across the opposite side of traffic and started to turn onto the road i was on and i just figured she was turning into the left lane like a normal, legal turn. well, she went all the way into my lane and by the time she was in my lane, my bumper was almost at her roof. without thinking, i cut hard right which threw me into the snow and it just pulled me right up the snow bank.
the jeep climbed it and rolled over onto the roof. i have a bad ignition cylinder on my jeep so i went to turn the engine off (instinct), and they keys werent there. now the jeep is running, i look up, my keys are on the roof so i grab them and turn it off. i had my seatbelt on and was hanging upside down, i heard people yelling but i was in shock so i ignored it for the time being. i pushed off the roof, unbuckled myself and fell onto the roof. i called 911, told them where i was and then tried to figure a way out. the drivers door was smashed shut so the only way out was to crawl out the passengers side. i got cut up pretty good from glas, neck hurts but other than that, i am ok. the lady stopped, but took off before anyone could get any info on her. she was completely oblivious to what happened.:bs:
so thats where the jeep is now. tonight, 12/20/10, its in my garage, took off the sliders, bumpers, doors, front end, flares and a few other things to sell to make money to buy a new jeep.
as it sits:
1999 cherokee sport 2 door
4.0/AX-15/NP231/D30HP/C8.25
mods:
-IRO 8.5" lift, 8" coils, 5.5" full packs w/ 2.5" AAL, 1.5" shackle
-IRO long arms
-IRO OTK HD steering
-IRO HD tracbar
-IRO SYE
-IRO brakelines
-35" KM2s
-IRO AA tabs
-tb spacer and bored tb
-IRO 2.5" exhaust
-SOLID D30 cover
-riddler 8.25 cover
and a bunch of other stuff.
the plans right now:
-drop it to 6.5" of lift
-cut roof off, weld in donor roof
-cut up current doors to make half doors
-score a set of donor doors for rainy days
-lock both axles
-build interior cage and possible exo cage
-build front winch bumper
-make rear tow points
-paint it
-undecided on tires, not sure if i want to stay 35s or go bigger or possibly smaller
this jeep will be a long process. i start college january 10th so money will be tight.
im picking up a zj too to daily drive. that will also be getting some mods to hold me over until i can work on the xj. the jeep will be going up north to my girlfriends dads place where he has a welder and his step son has built multiple 4runners with cages so it shouldnt be to hard to get this done..its doable. either way, they live in duluth which is a good 3 1/2 hours away so ill only be able to work on it during weekends when i can go up there.
heres some pictures of the jeep in its past to give you an idea of what im working with and what its been through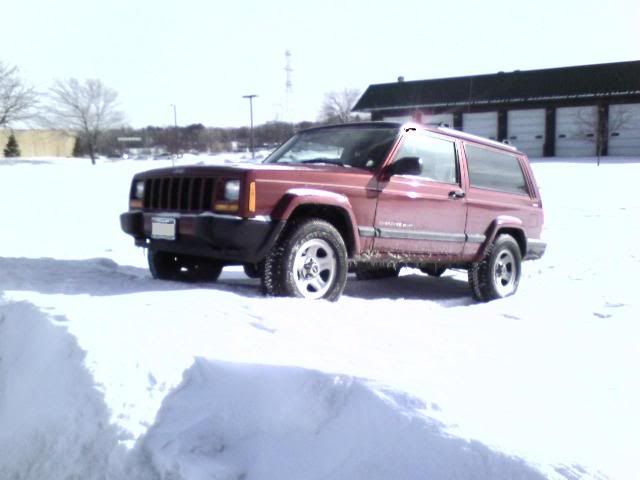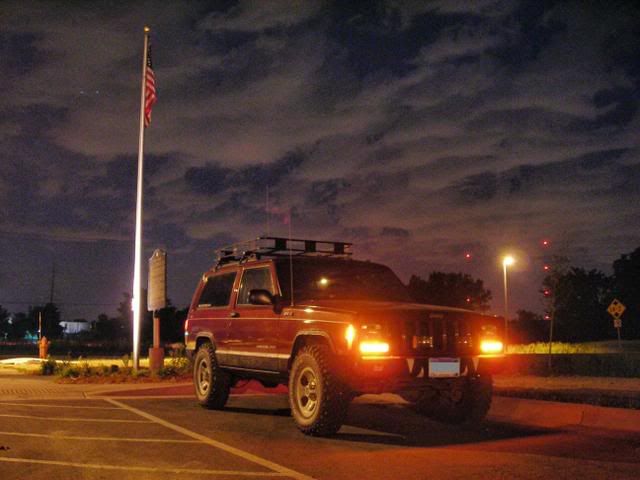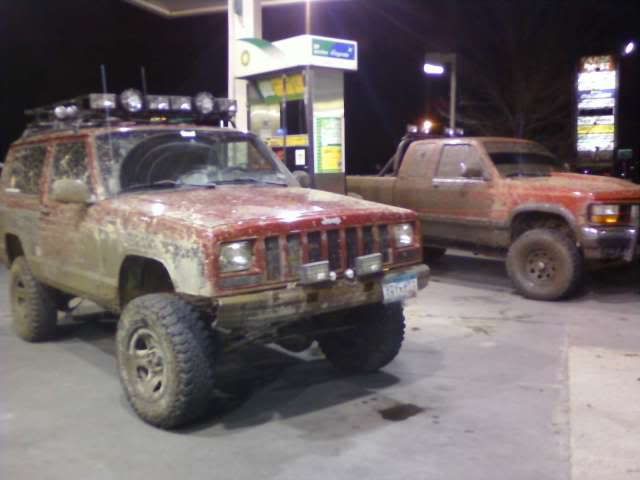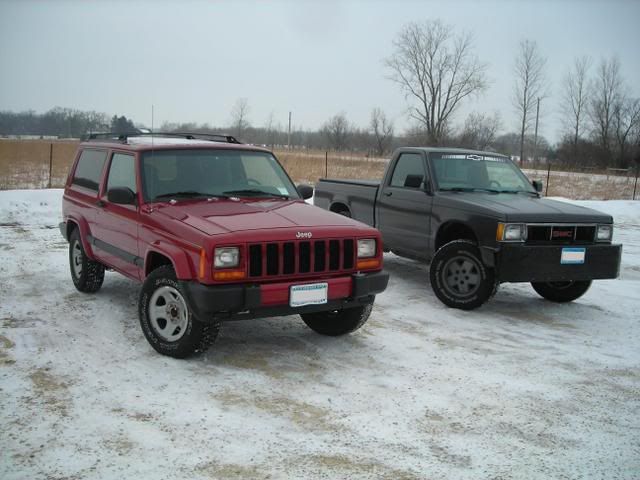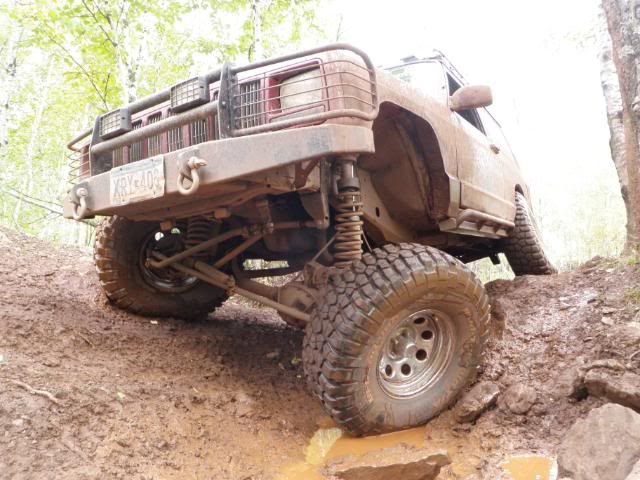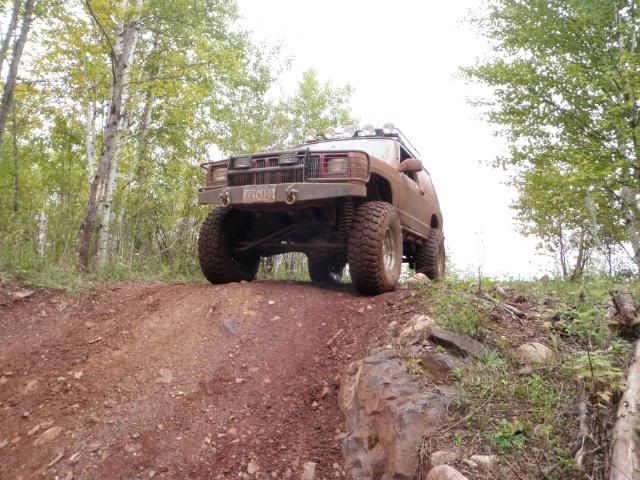 the crash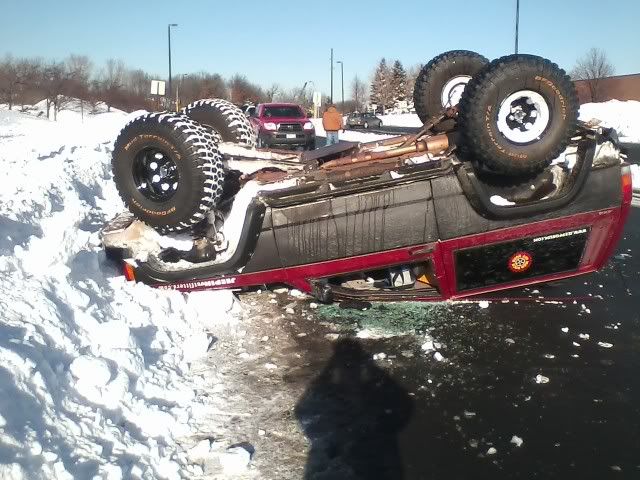 damage really isnt that bad..body is tweaked, hatch is effed, windows blown out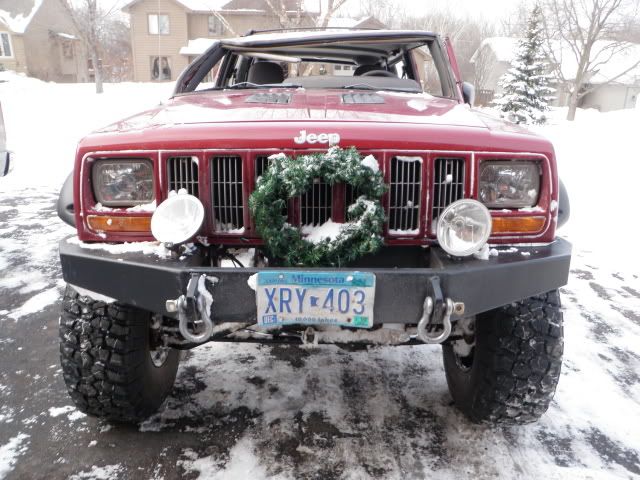 underneath took no damage at all (ofcourse)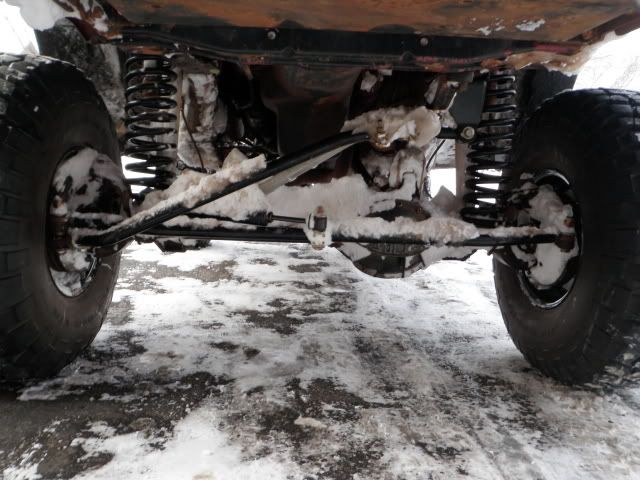 and here it is torn apart in my garage
so there you have it, the project has been dubber high roller just because ofcourse the roll over jokes are never ending now. a few buddies came up with the name since i said im keeping it but pepper 2.0 has also been used alot but the jeep wont be staying chili pepper red anymore so it kind of defeats the purpose.
and here is a link to the original thread
http://www.jeepforum.com/forum/f22/m...pepper-945364/
---
1996 XJ on 36" TSLs, 4", locked F/R, stretched