This is my first build thread on the Jeep Forum. I'm now on my 3rd Jeep, and have finally decided to give one of them it's own thread. I'll be adding to this as I improve the Jeep, so keep checking for updates!
To start off, my first Jeep was a 1994 Cherokee, with a 4.5" RE SuperFlex lift kit. I loved this Jeep and kept it for over 3 years, but without regearing the axle, and no other supporting mods it was a pig on the road and I eventually sold it at 215k miles still running like a champ. After that I bought a 96 ZJ 5.2 which got nearly no modifications to it and was just strictly to get me from point A to point B. Finally, just over a year ago I bought my current Jeep and the subject of this thread, a 2001 Jeep Grand Cherokee Laredo. I bought it from the original owners with 80k miles. Not a single scratch on the entire thing, perfect condition and was towed behind an RV for a good part of its lifespan.
First thing I did was throw a 2" Daystar Budget boost with an IRO adjustable trackbar and some new shoes on it: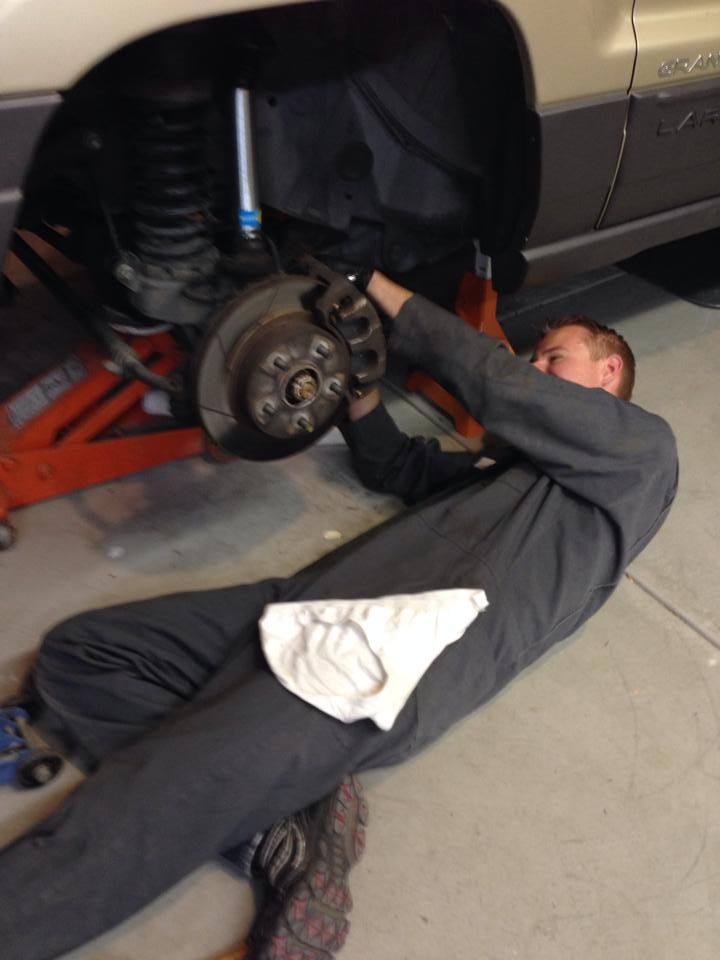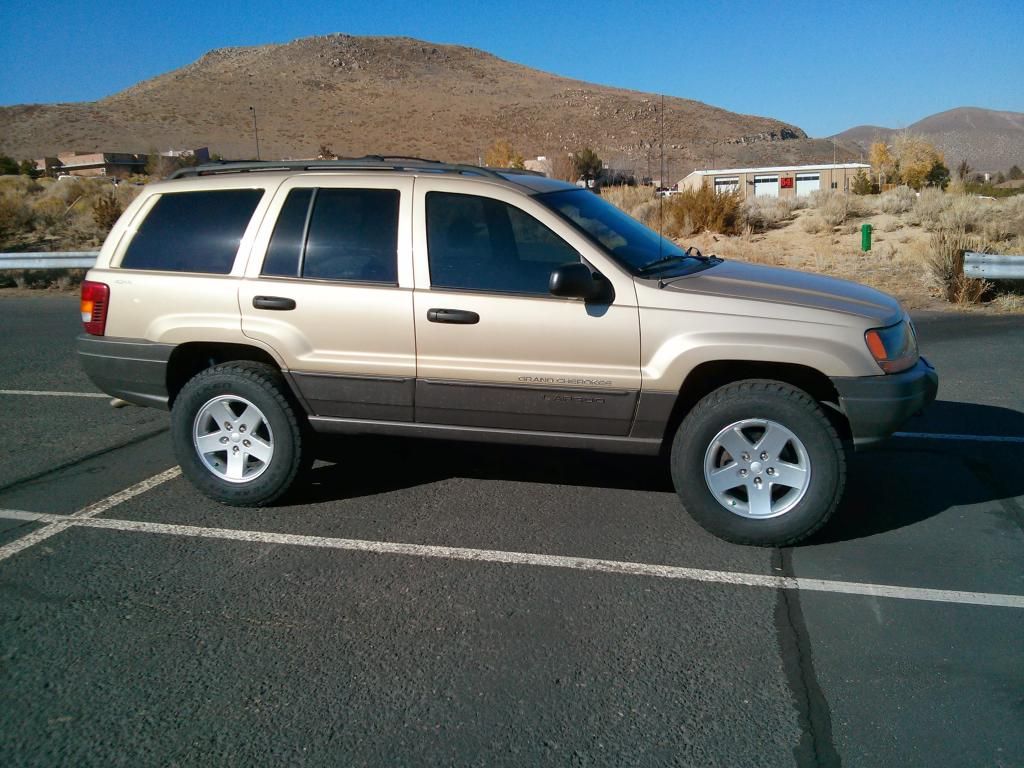 After that I decided to paint the old faded grey fascia to a nice Satan black. I used the Krylon Fusion spray paint. Fantastic stuff for plastic. I topped it off with a layer of Rustoleum clear coat.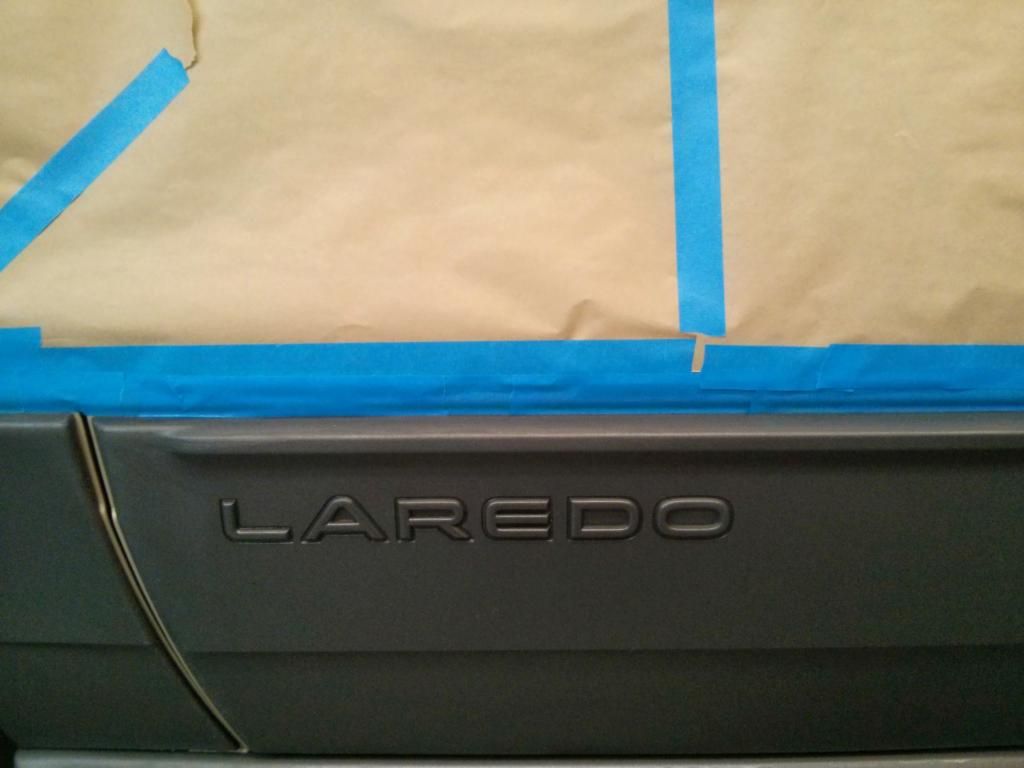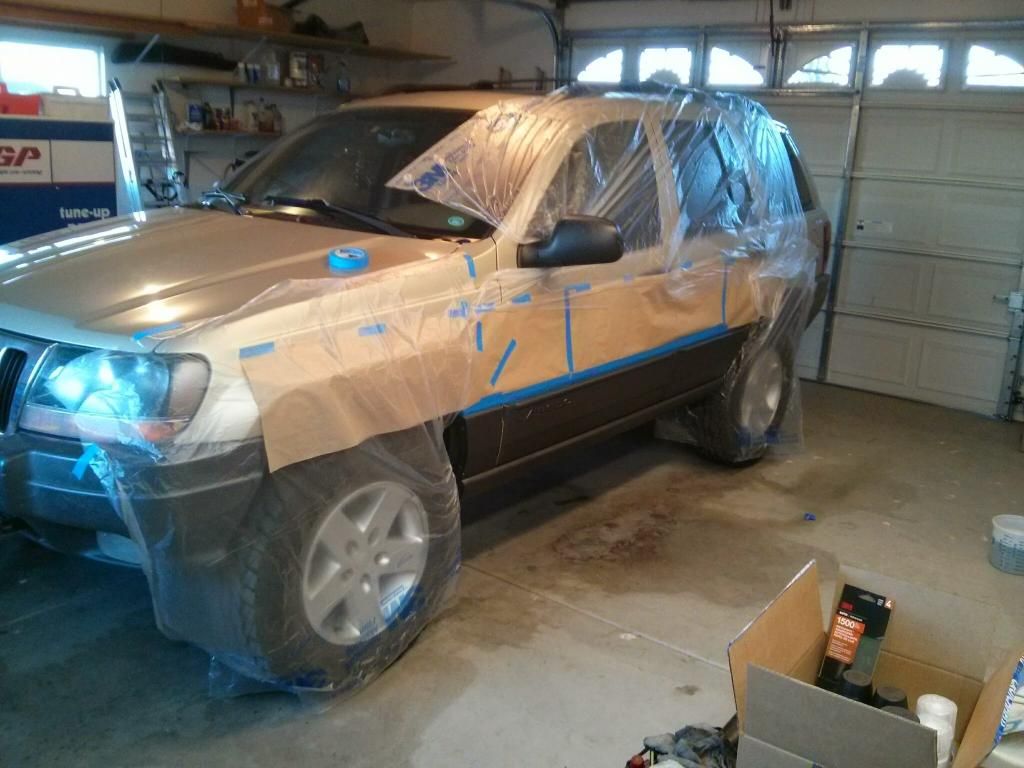 Then I decided I didn't like the JK Moab wheels so I bought a new set of aluminum alloy wheels with 4.5" backspacing from Summit Racing: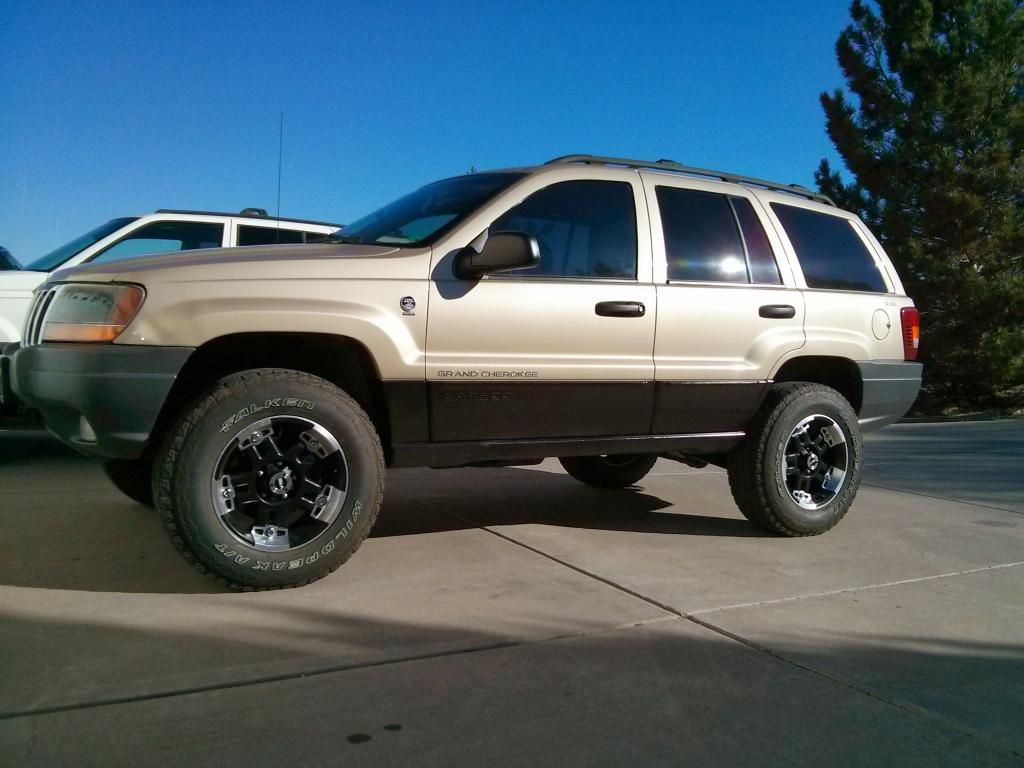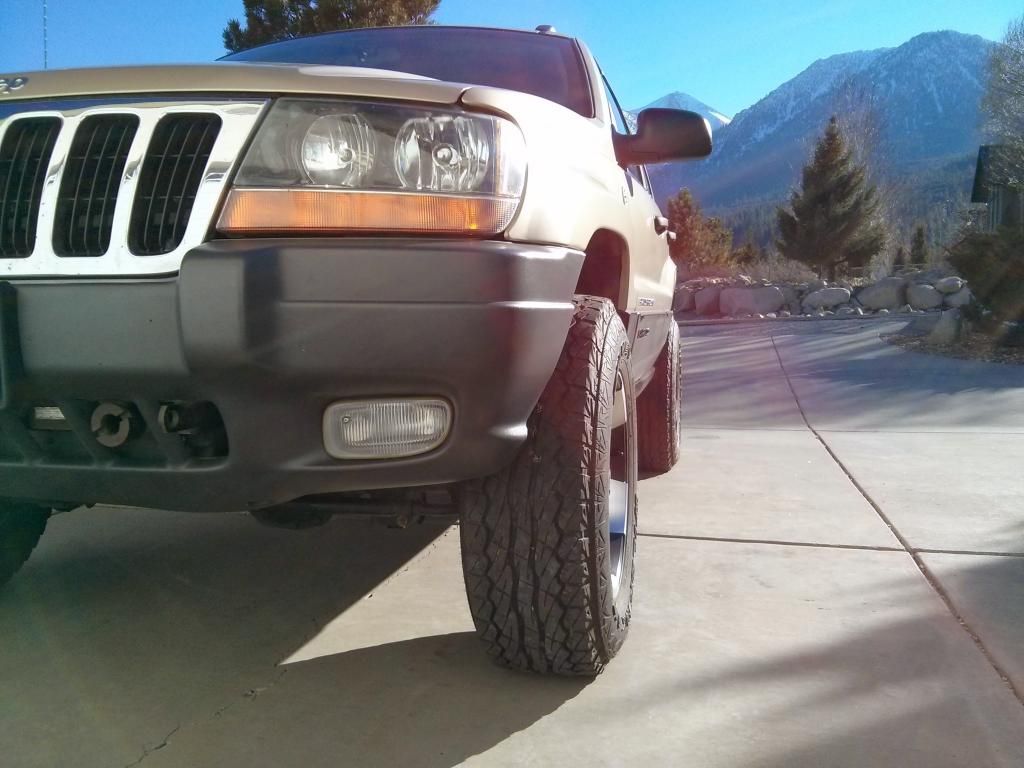 Then I got lift fever and had to upgrade my suspension (I'm sure it won't be the last time I do this). I installed the IRO 3" lift kit with Bilstein 5125 shocks, Addco rear sway bar with greasable bushings, and IRO extended rear sway bar links.
A little while down the road I decided that I couldn't tolerate any more rubbing from the 4.5" BS wheels. So I trimmed the front bumper and painted it at the same time, also using Krylon Fusion Satan: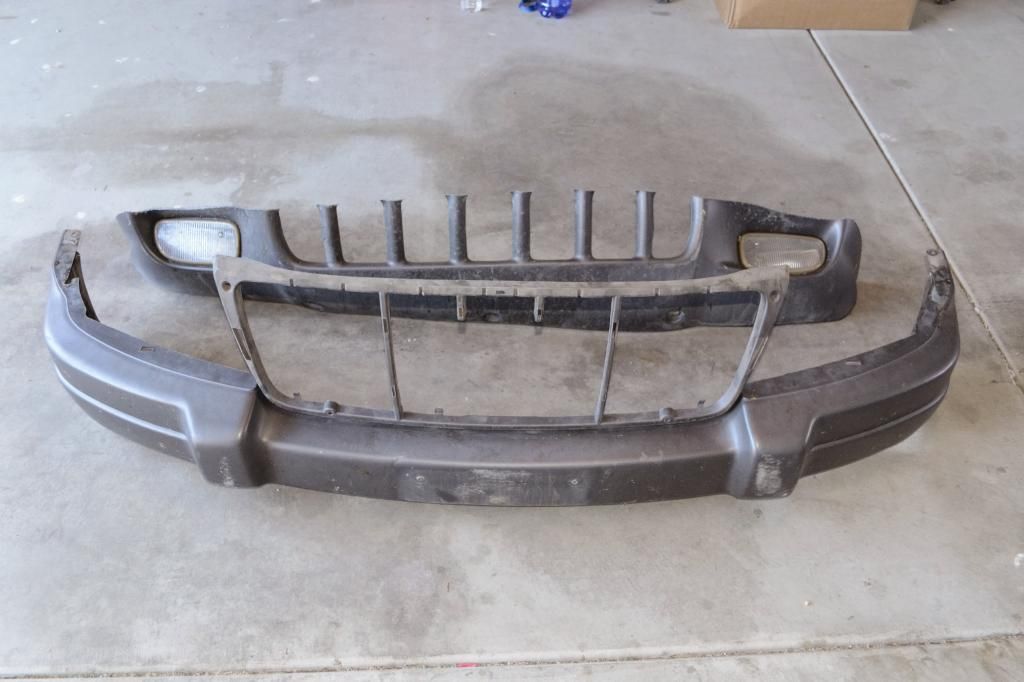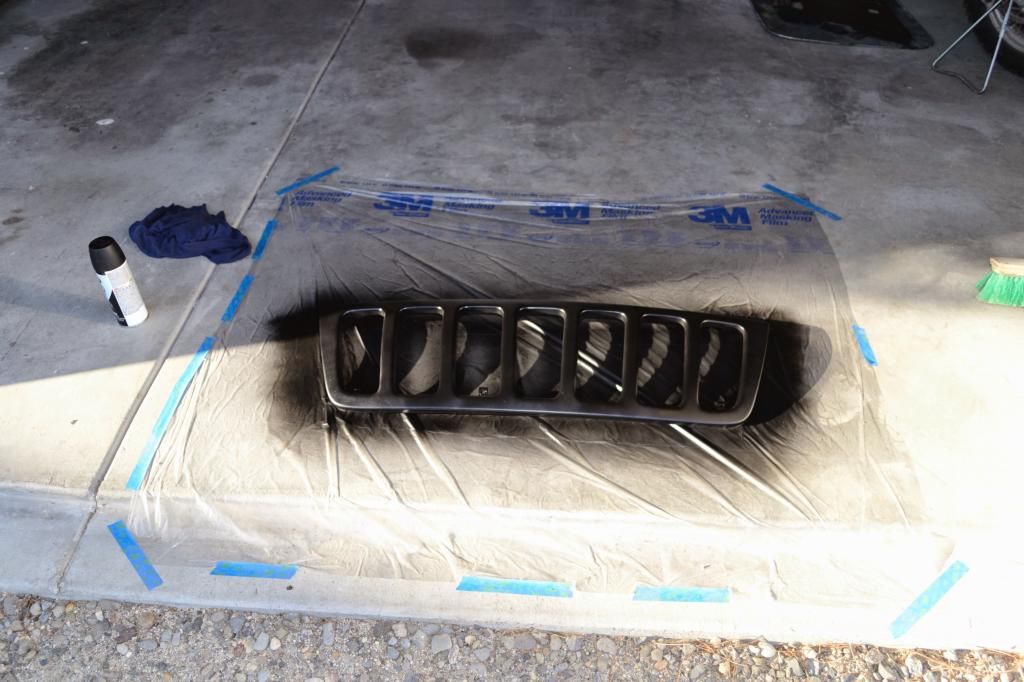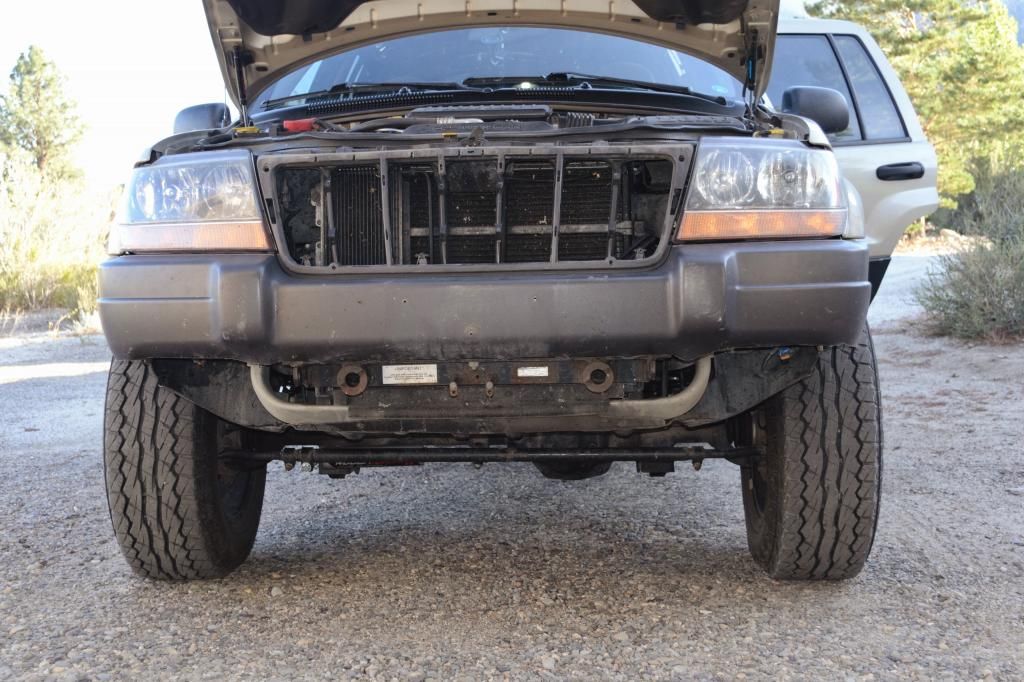 Finally, after doing the bumper I decided to add a Hunter 4x4 brush guard I bought from Truck Gear Direct with some Kawell LED cubes I wired to the stock fog light harness. At the same time I thought could get some more flex if I added some quick disconnects in the front, so instead of shelling out $150 for the JKS, I made my own out of some 7/16" x 2-1/2" clevis pins and some grade 8 washers. They work perfect!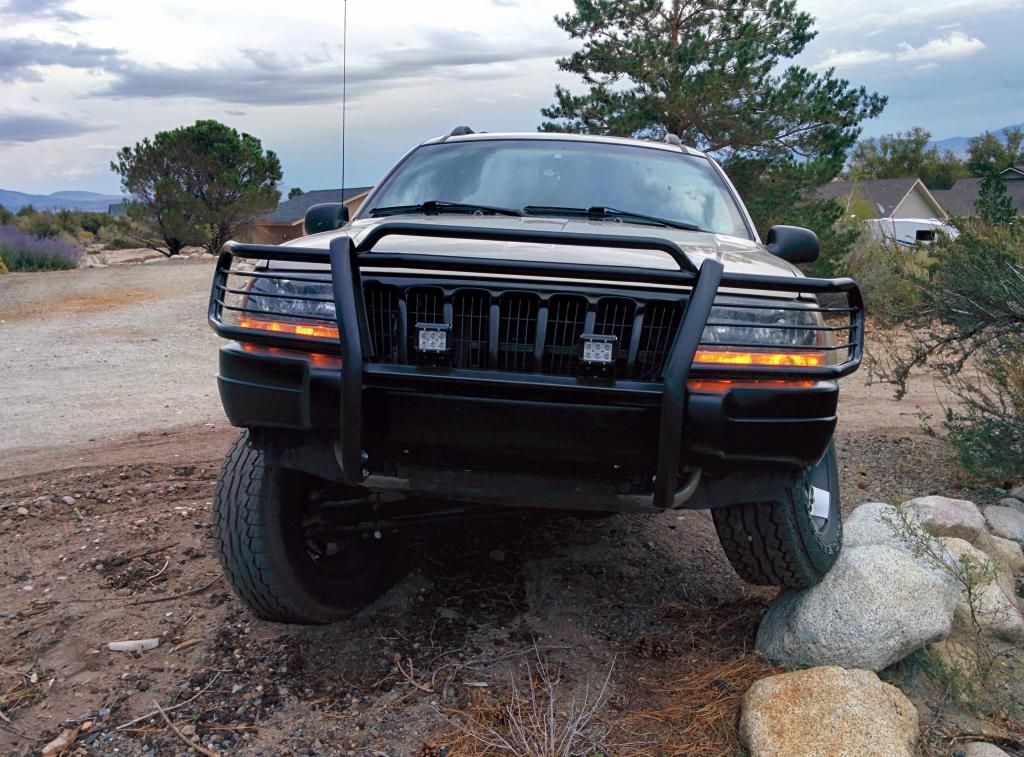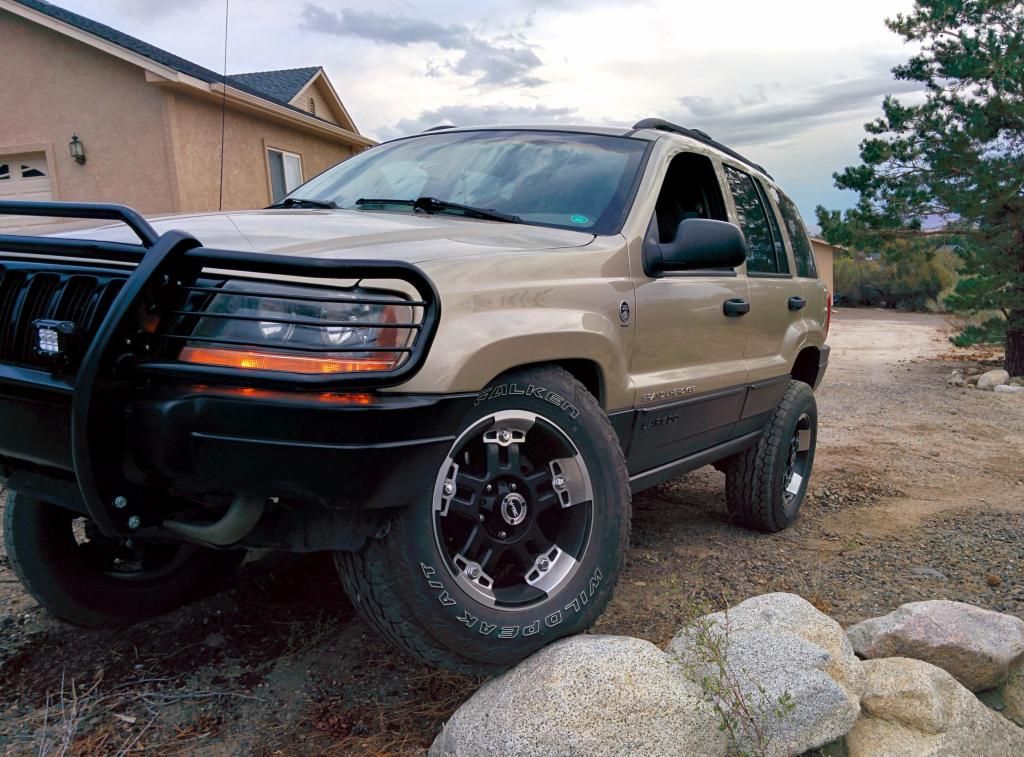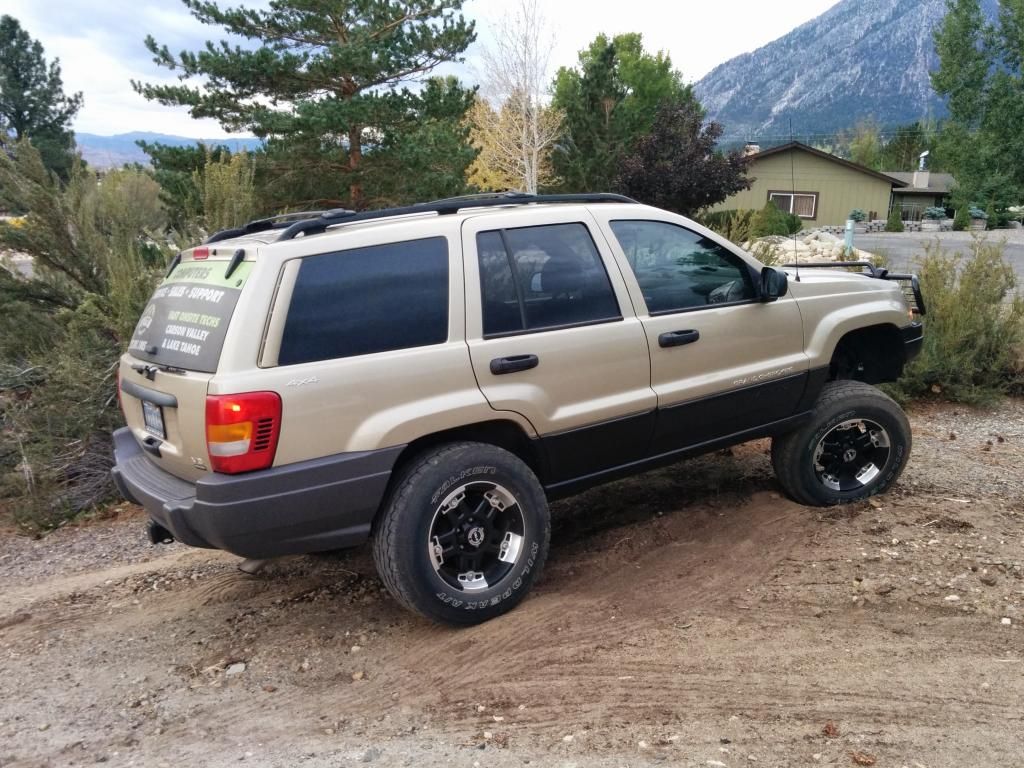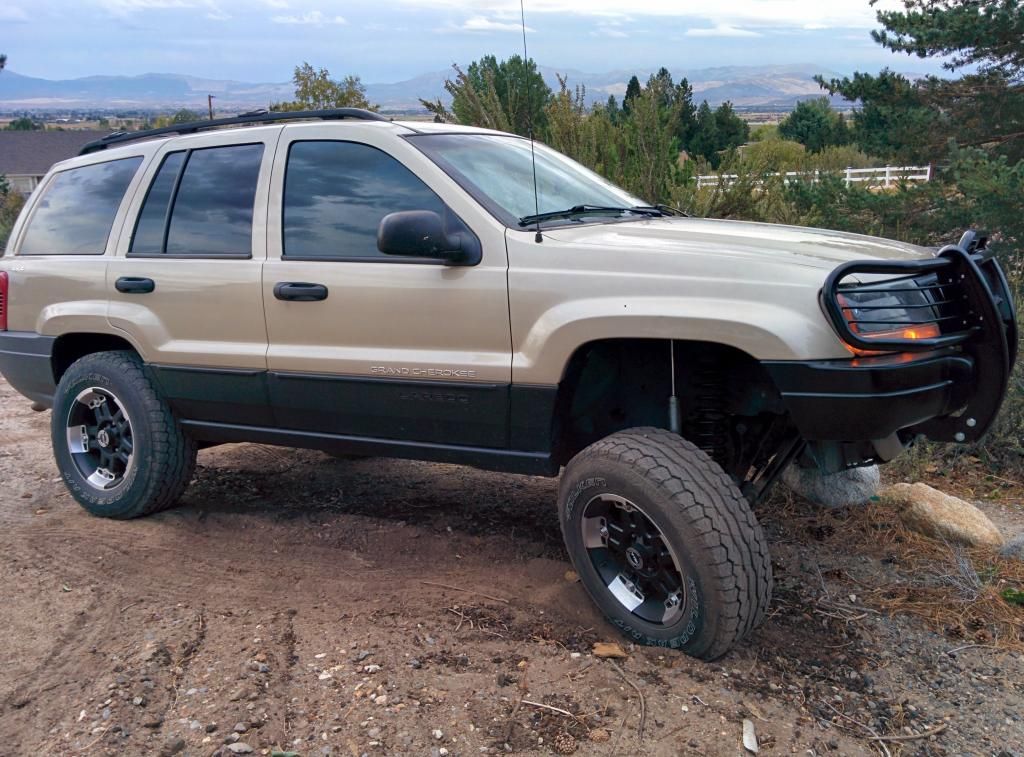 For now that is all I have for you. Hope you all enjoy, and I'll keep adding as I continue to mod the Jeep.