Project Frankenstein
I decided my last ZJ build page was really boring. Basically just pages of maintenance. I also abandoned that jeep after I bought my 'new' ZJ from the Junkyard. I paid $1000 for it. It was supposed to be non running, but as soon as I got it home I put a battery in it and it fired right up. Only 165k too.
Jeep ZJ from junkyard $1000
New Optima Red Top $170
New Wheels and Tires $700
New IROR 3.5" Lift $1250
New Full Exhaust $400
New Headlights and Grill $300
D30HP from junkyard $100
Alloy USA Tube Seals $50
D30HP 3.73 R&P $200
Yukon Diff Bearings $150
1G Chassis Saver $100
JKS Rear Adj. Track Bar $150
1G Monstaliner $150
Plans: 4.7l Stroker, Holset HX35 Turbo, 700r4, Dana 300, Ford 8.8, 4.10's
Old one (green door), new one in background
New Firestone Winterforce 265/75/15r's (31's) with American Racing Outlaw II 15x8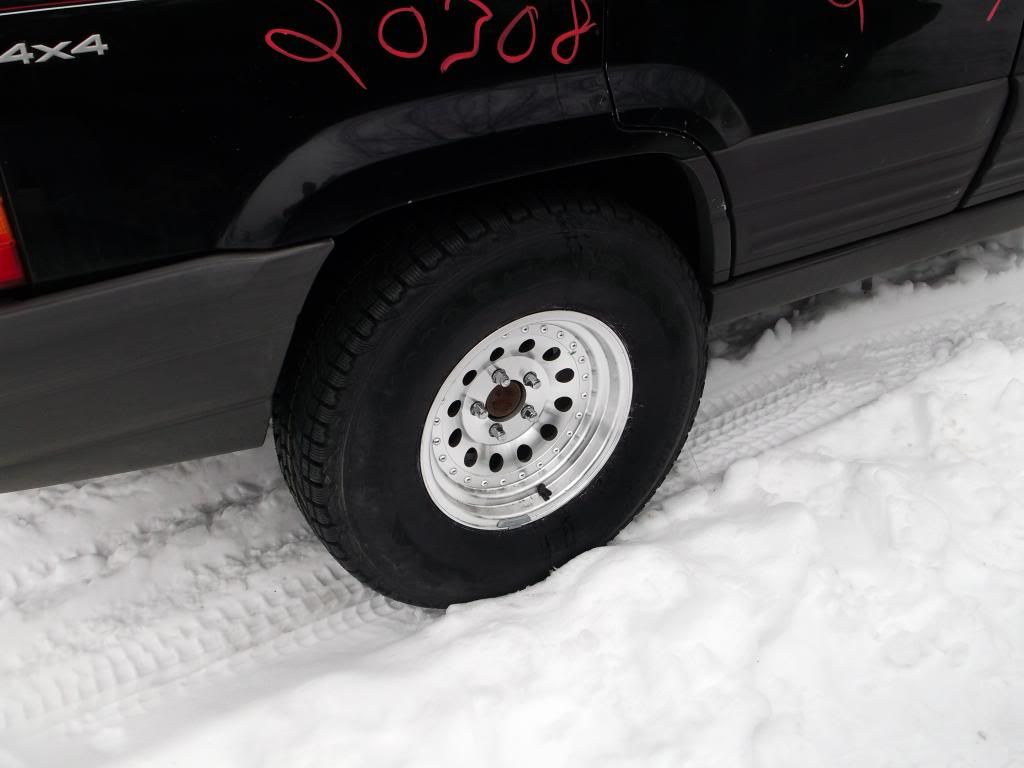 New 'all' black headlights
I ditched the dented fender and decided to do a quick and cheap paintjob on the hood.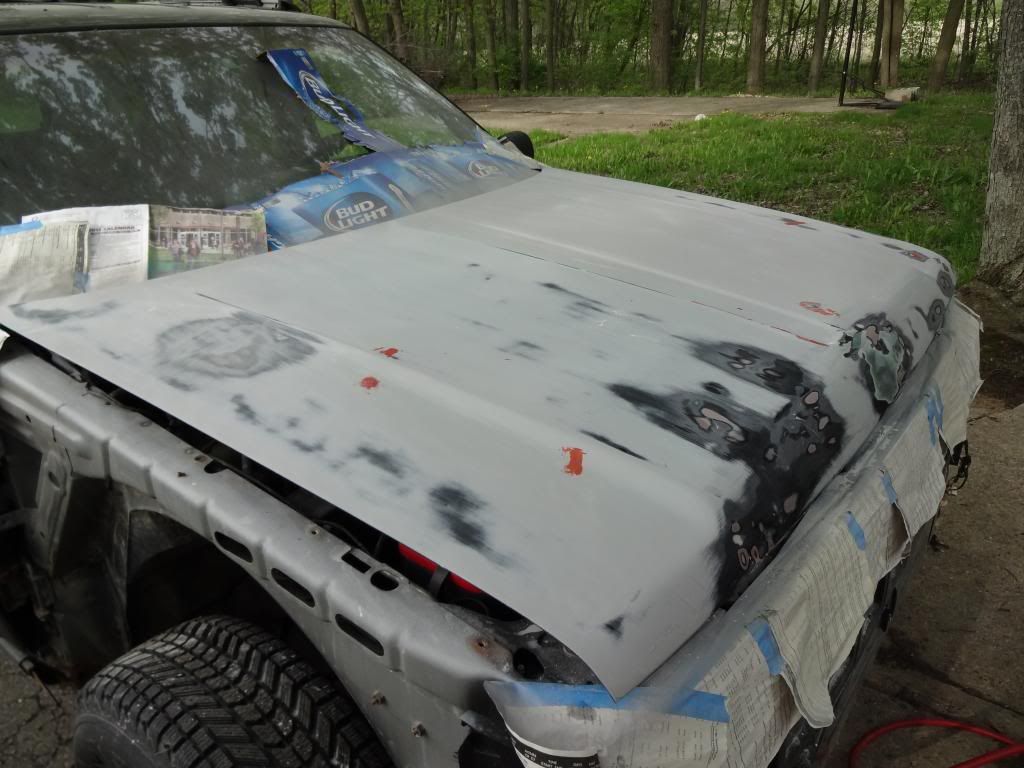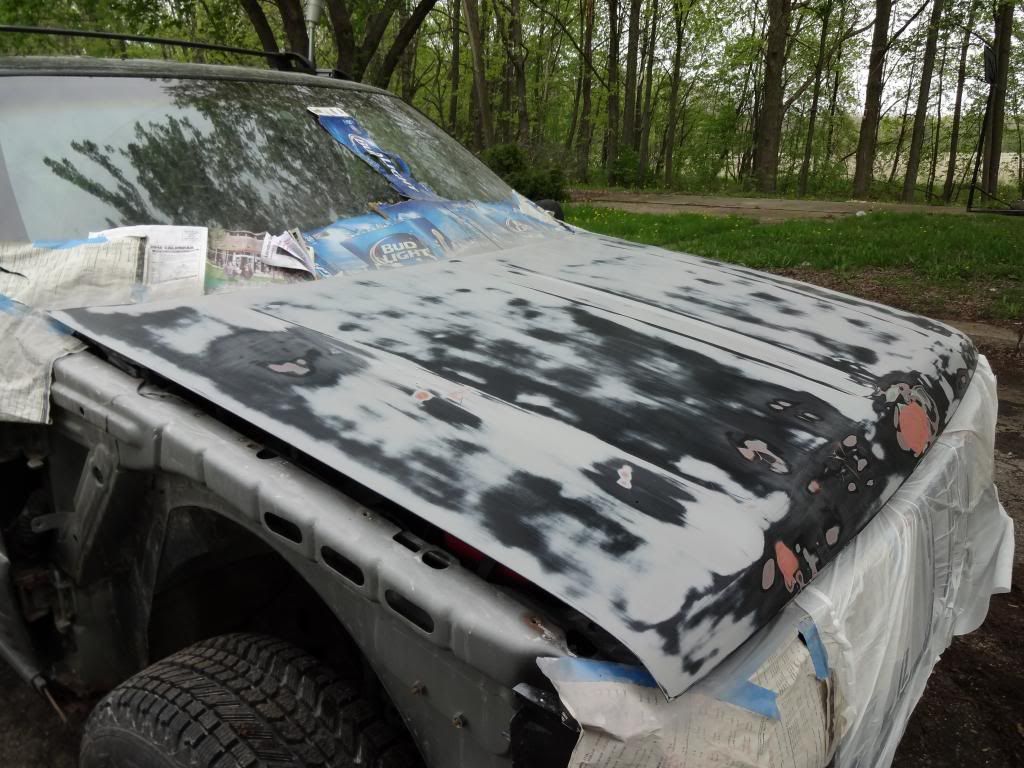 Didn't really do a A1 job but it will do for now. Needs to be buffed as well.
Picked up a D30HP from the junkyard for $150 (3.55) I plan on just regearing it to a 3.73 since that's what's currently in the rear.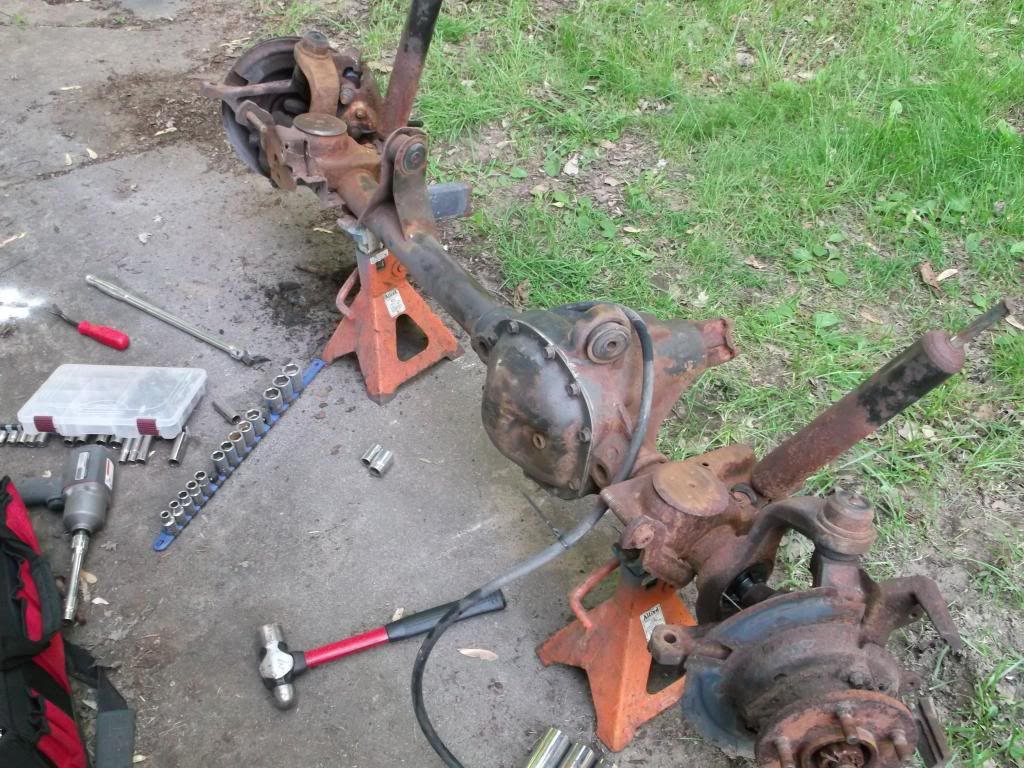 Artec LCA mounts
Started my custom 409 stainless exhaust. V-Band system.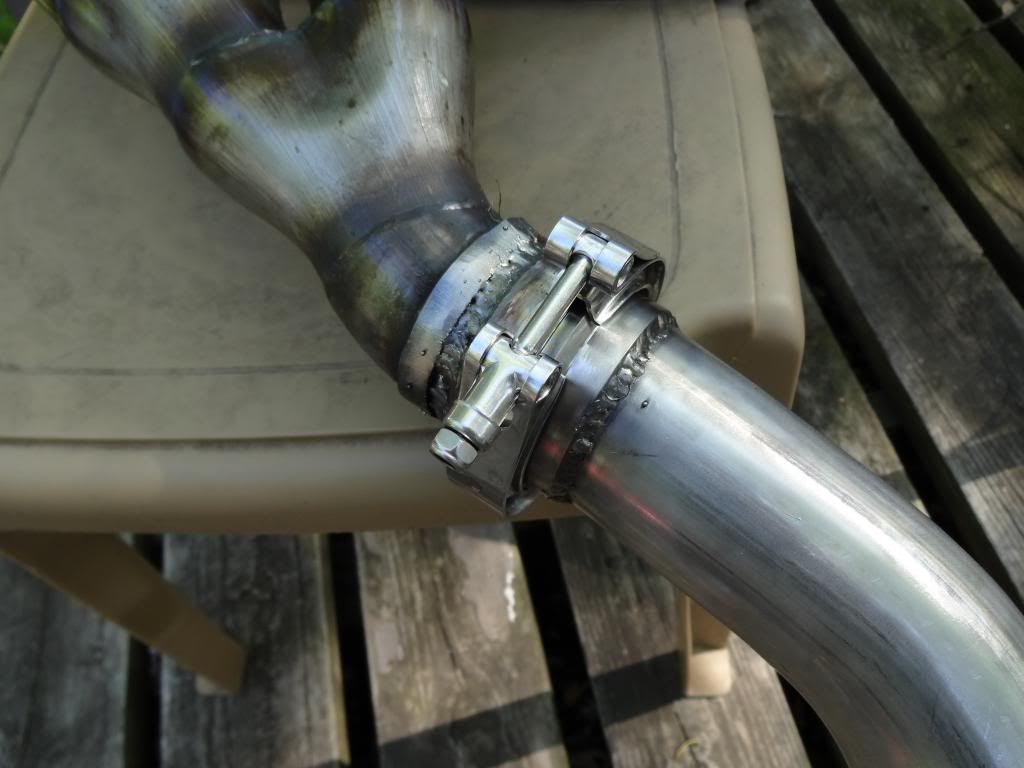 CHASSIS SAVER!
Getting pretty serious.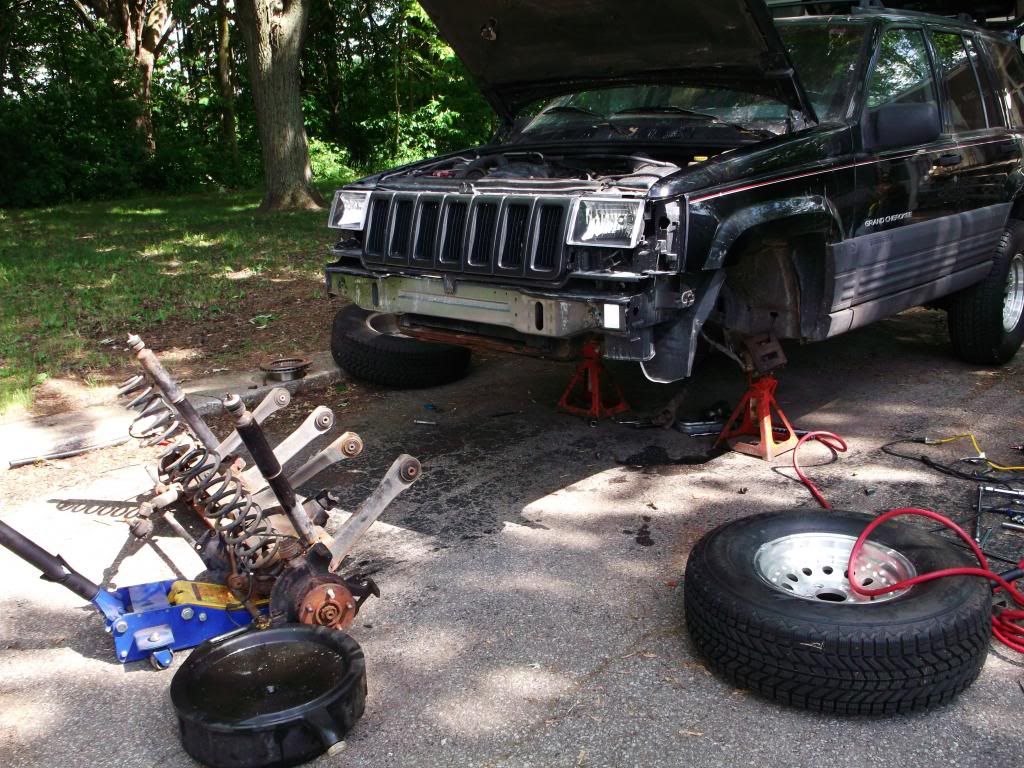 Alloy USA tube seals, I really like these things! Also painted shafts.