I got some work done on my dash. Haven't done a whole lot because it's been COLD. -26* this morning. The wood burner can't keep up.
I ordered some VDO gauges from summit racing, and pulled out the sheet steel again. I do have the luxuary of having a plasma cutter, bending brake and bead roller, so the dash is going pretty smooth. I decided to go with the YJ 3 piece dash but flat. With a locking glove box like the tuffy one. Here is some pics of the rough cut sheet.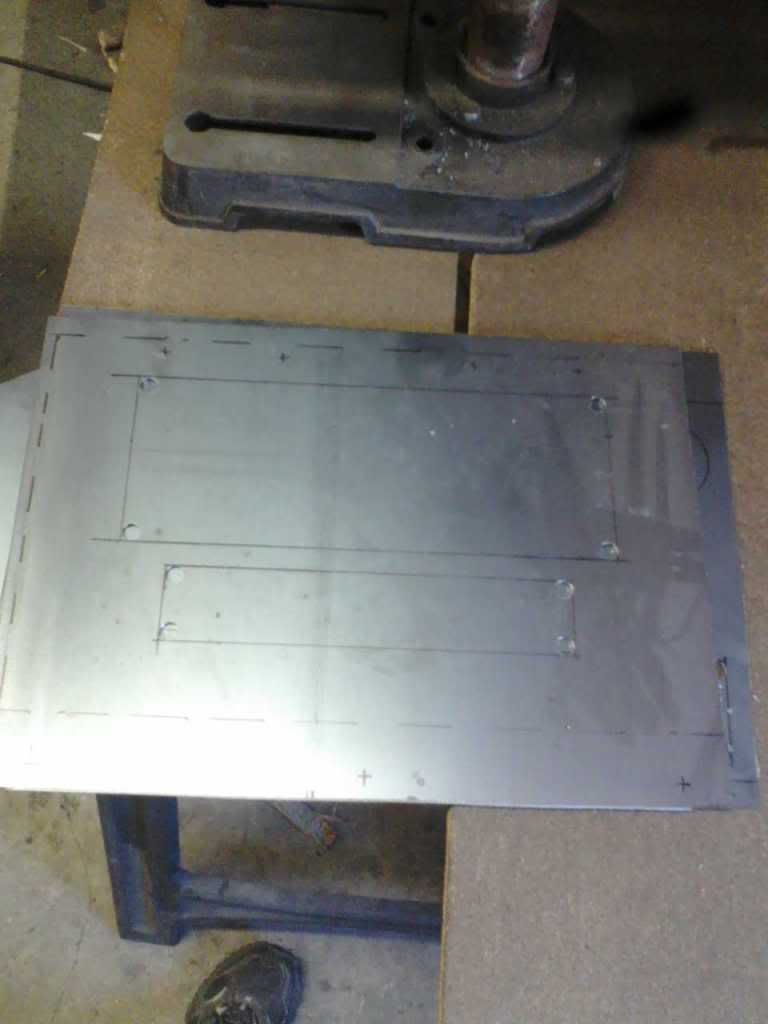 Took them to the drill press for all the holes, then to the bending break. Here is a pic of the gauge panel painted with hammer finish.
I drilled it for 6 switches but only need 4 right now, I just put some hole plugs in the extra. My gauges came in but my air pressure gauge is back ordered so I put my old on in it's place temporarily.
Also put some autometer clocking rings on all gauges.
Here is a finished pic.
No pic of it installed yet, but it's in and works great. Working on my glove box now, it's like the tuffy but without the grab handle. The handle will go on the roll cage. For now i'm going to keep the drivers side dash the way it is. My brain was not working when trying to design one up. Something will come to me eventually. After the dash is a new custom crossmember/skid plate, ladder bar, and axle truss. I might as well pick up enough tube for the roll cage. My steel guy says steel is low price right now, going to stock up.
Also, The jeep got some red and silver graphics down the side. It needed some color until the real paint job. Will get pics soon.