the project comes to an end...
---
... not really, you cant stop a jeep fanatic!
well the lift is finnally finished atleast. there are a few small adjustments to be made, i need to lower the rear pinion just a tad, its a bit... vibrative? at takeoff. the 4.11 gears and the 35's work well, though i do see a gear change in the future. i have one clearence issue with my tail pipe and the rear shock, but i'll be ditching this exhuast soon anyway.
enjoy the fruits of my pain: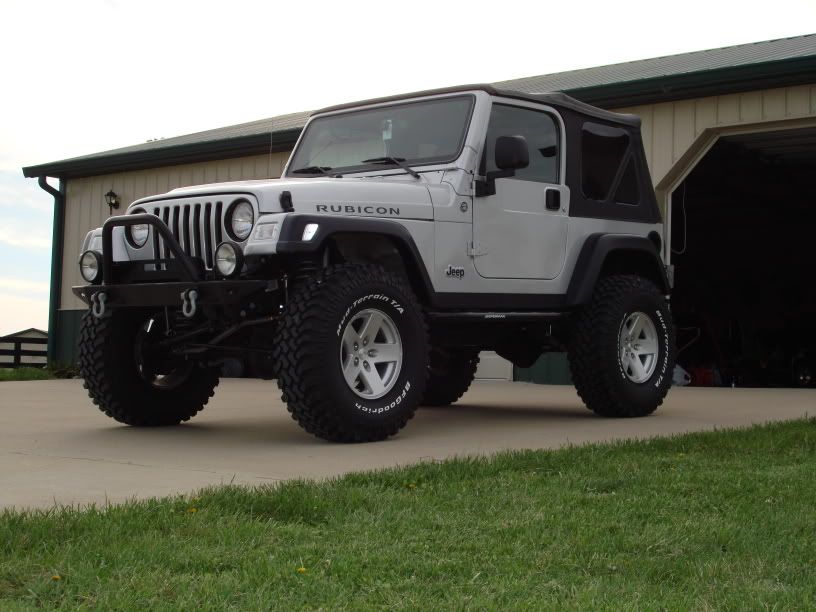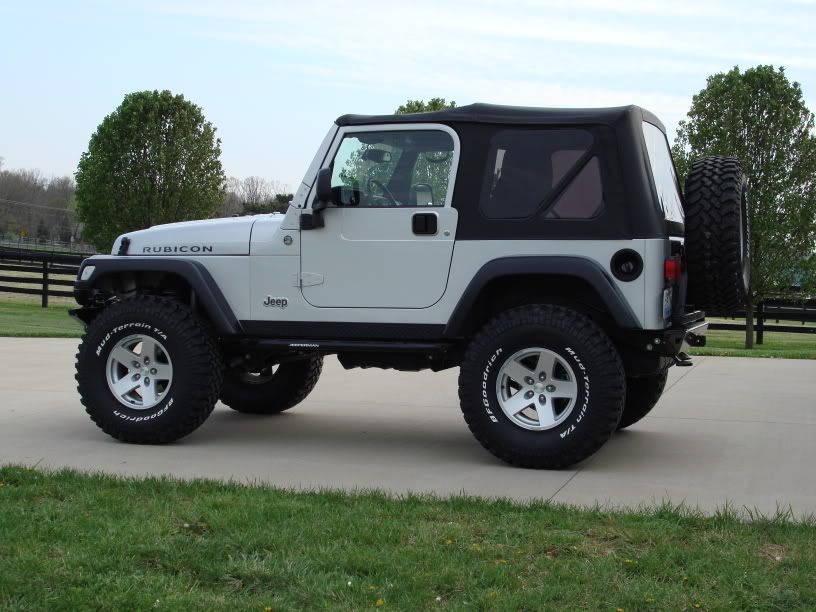 it rides fantastic, anyone who says 4.5 springs on short arms rides like junk needs a good kick in the sack. if anything it rides significantly better than stock in my opinion.