I also got new coils!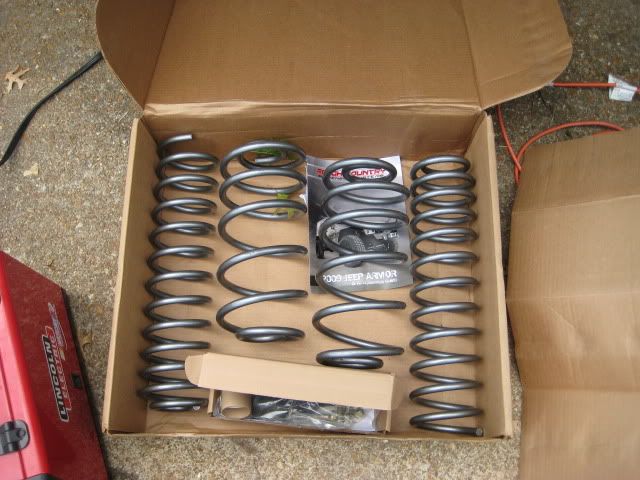 as you can see... my rear springs were shot! the old were 2.5 in sky jackers and the new are rough countrys new progressive rate 2.5 in springs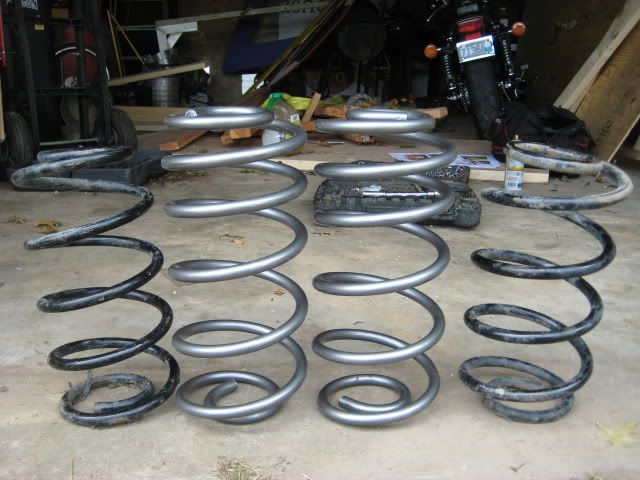 Out boarded my shocks this weekend:
New wheel spacers: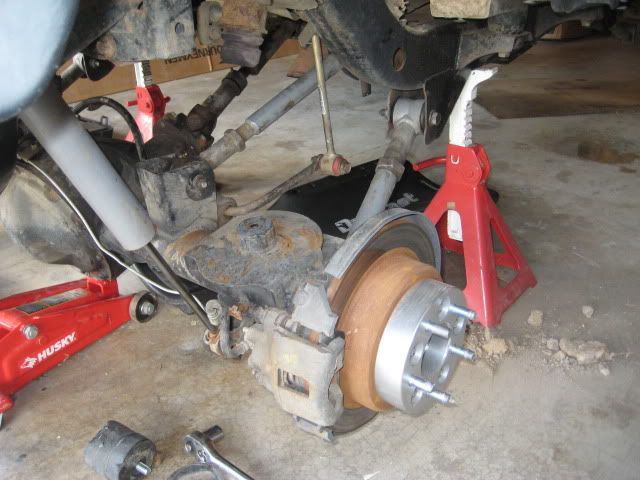 Took some 2.5x.25 wall square tubing for my new lower shock mounts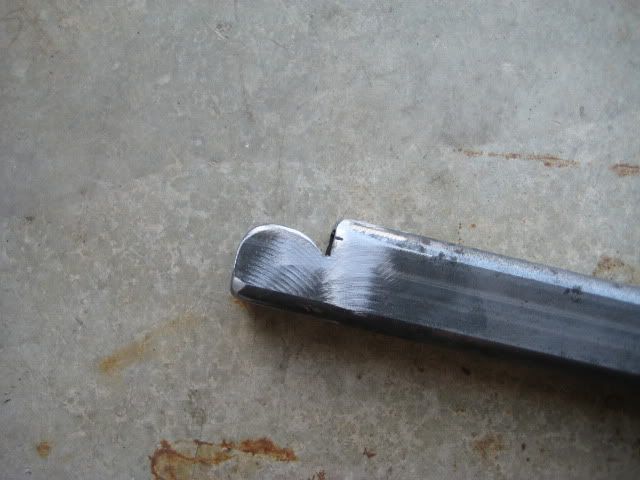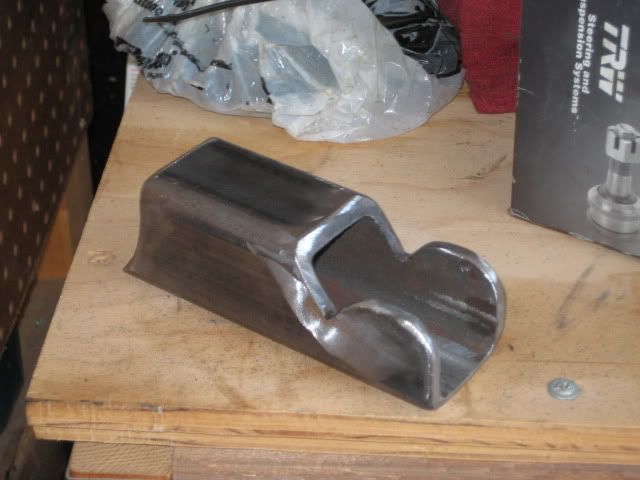 after lots of moving, measureing, and axel cycling here is the final position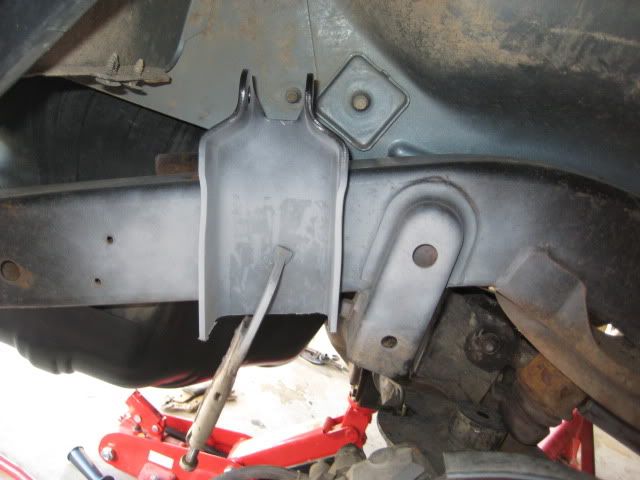 our method for marking 8)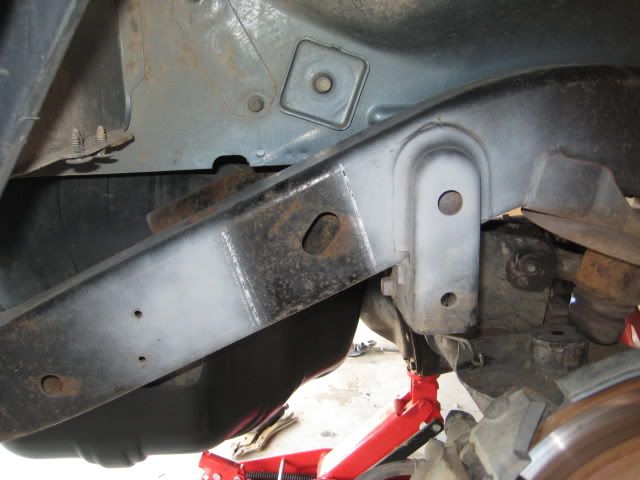 first fit...
lower mount tacked on... it def tight down there
nick working on the other shock mount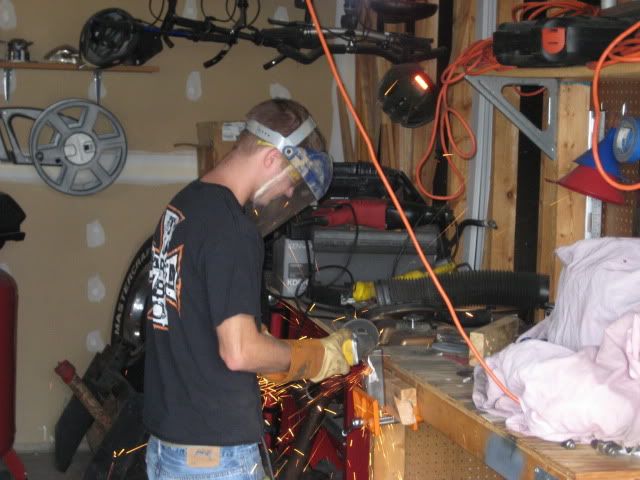 burnin in the upper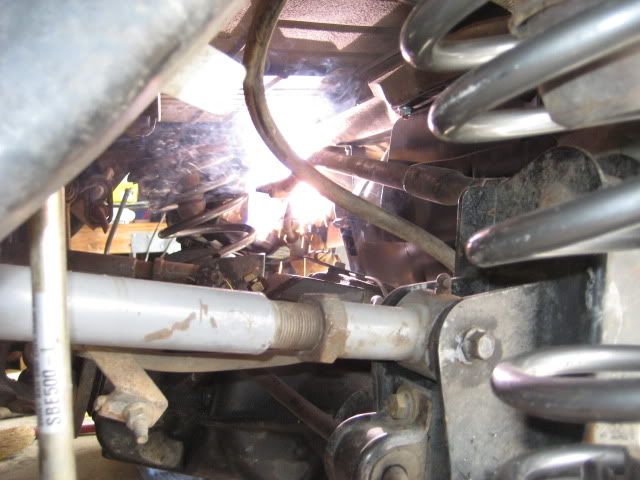 pass side done and painted
cut driver... man thats a big hole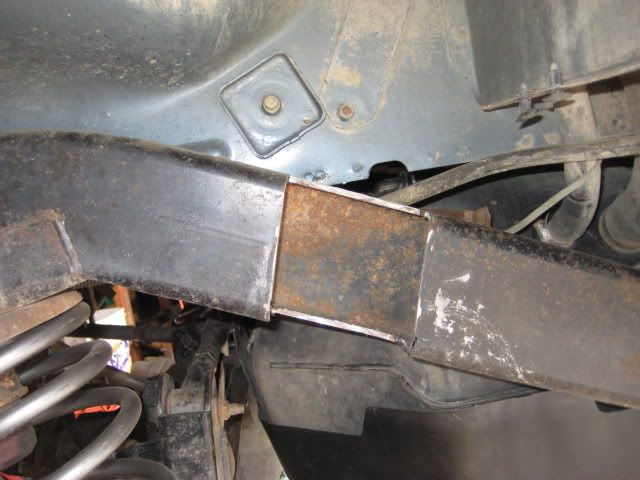 filled up... we were getting down to the wire... had to drive back to rolla in 2 hours... so no more pics till we were done...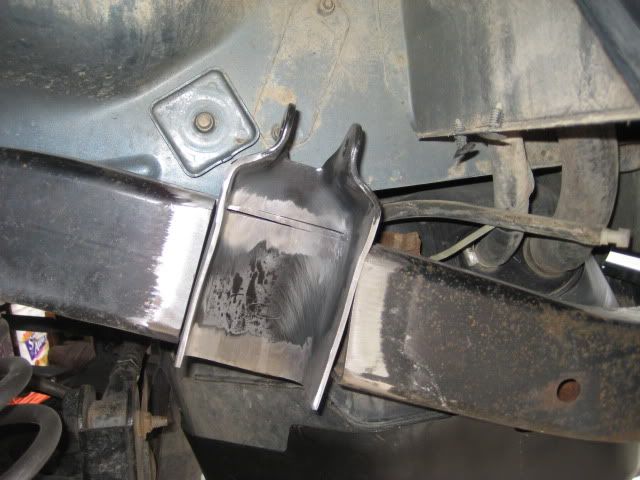 final shock positions from behind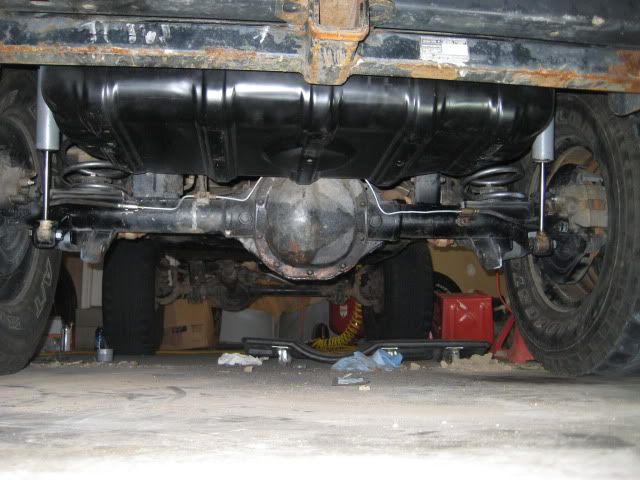 and one more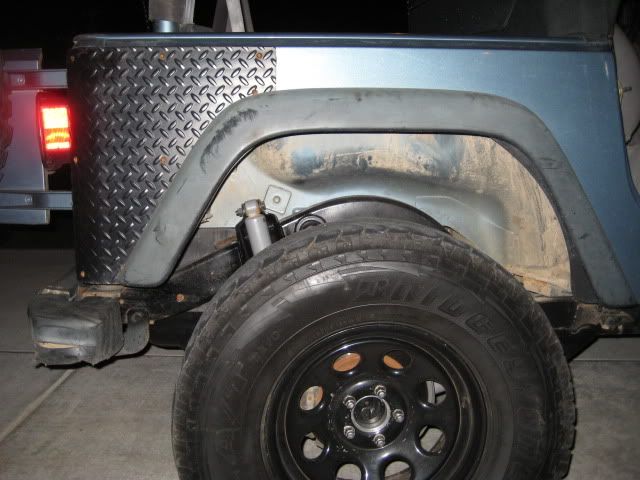 took some closer pics of the lower shock mounts