Registered User
Join Date: Jul 2012
Location: Cairo
Posts: 31
PROJECT CHEEP JEEP ... my budget 1993 zj
---
this is my post of my new build thread for my new budget project
bought a 1993 zj limited with like 197k miles and the 5.2 from a buddys dad the door was messed up wouldnt stay shut and they didnt use it so got it pretty damn cheep 500$ all it needed was a battery!!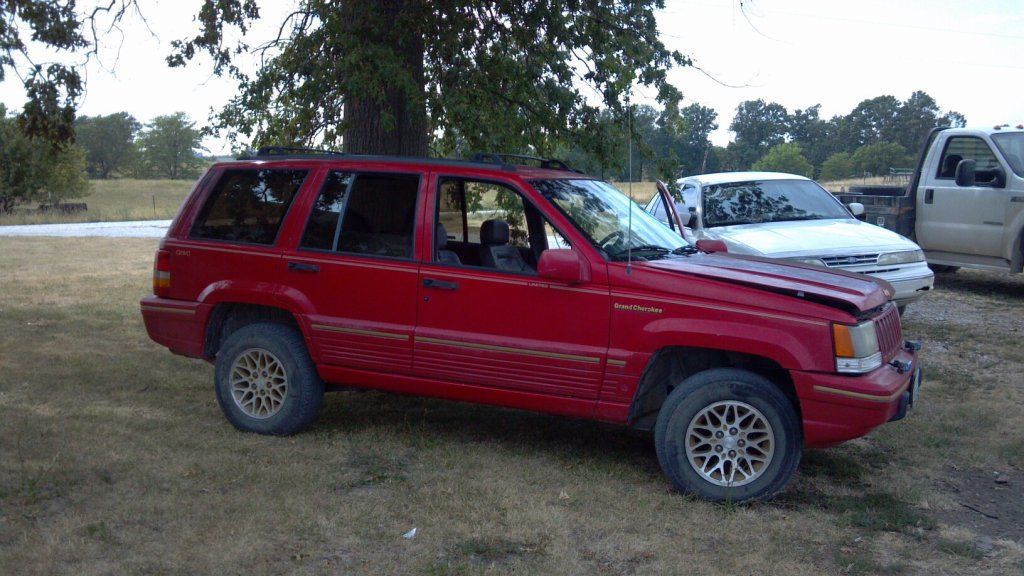 well as soon as we got it home i had plans to do this to it and well now i has no doors...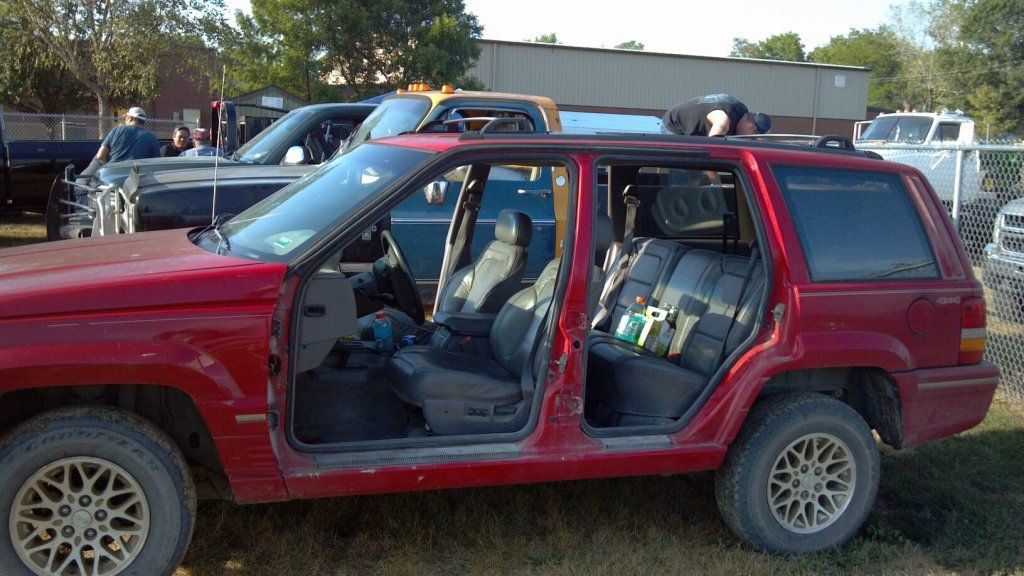 bought a set of 16inch oem wheels of like a 1996 for 80$ figured it woudl open up my options for tires to have 15's and 16's well to my surprise my buddy had a set of 7.50/16's that he gave me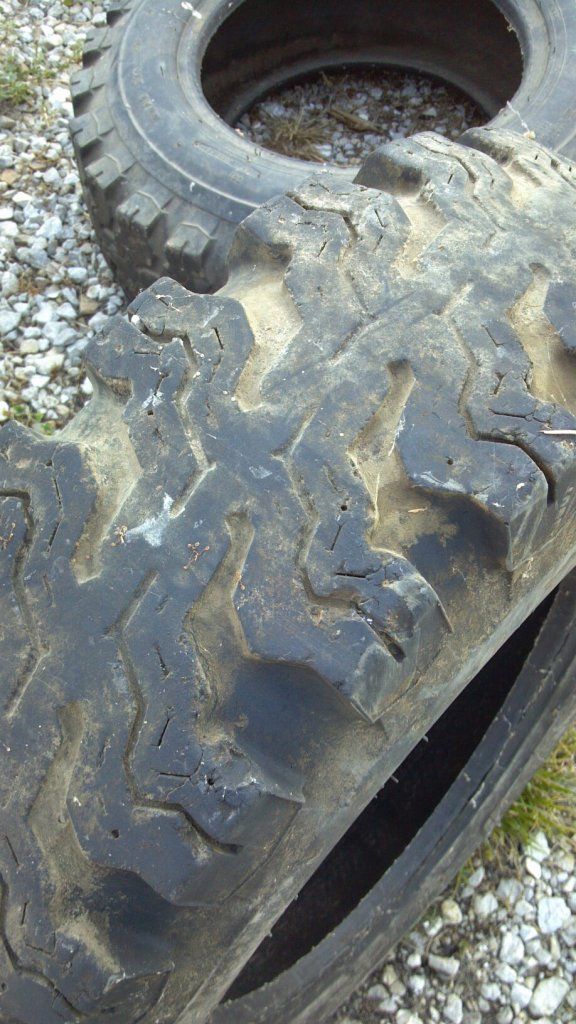 as of now im waiting on 2inch spacer lift for it so i can clear my new tires a little better... also chopped off exhaust right between cat and muffler goin to put a turn down on it and we added a couple stickers well mailbox letters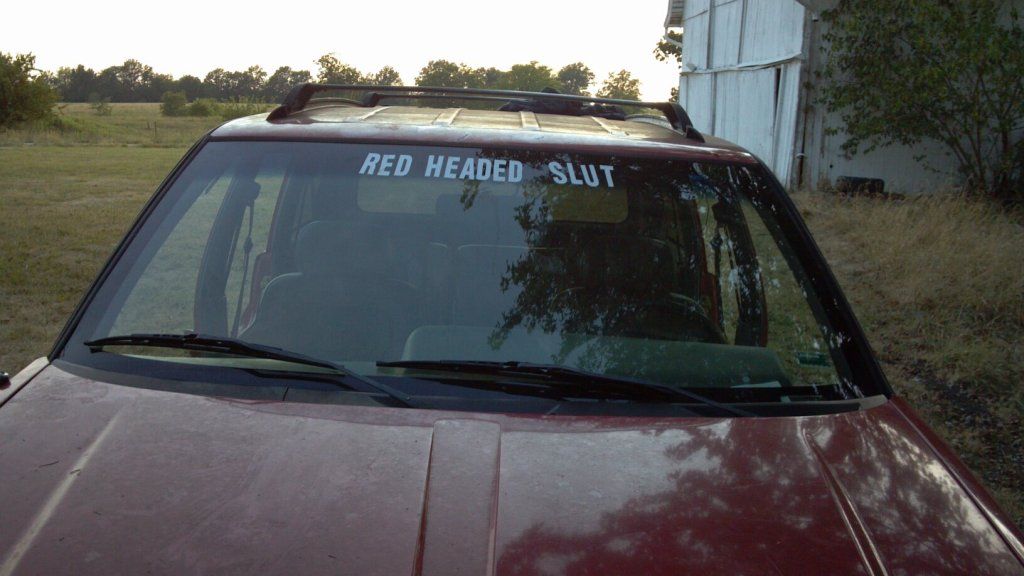 bb lift and tires go on this weekend hopefully!
3 inch bb lift and 30-31 inch tires.. before and after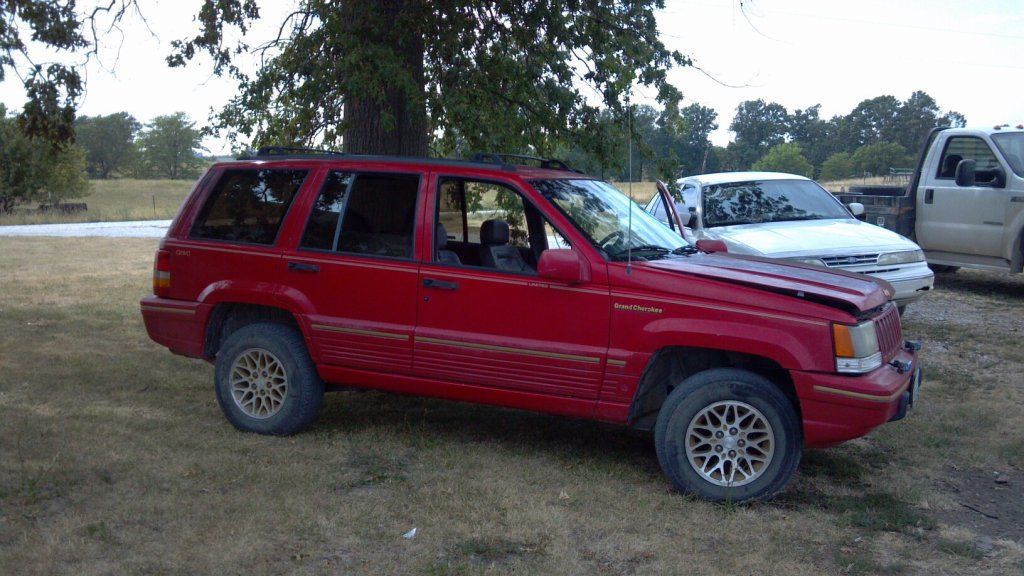 jeep is done for now taking it to a trail/mud play day at a friends in the next month if it happends to make it alive might have other plans for it...
Web Wheeler
Join Date: Jul 2009
Location: Louisiana
Posts: 6,140
Chop the top.... might as well.
---
16 Taco
87 MJ Chief in pieces
Bought/Wheeled/Sold: 85 CJ, 79 FSJ, 05 LJ, 06 WK
Think about it ... followin rear window line up and straight across then cutting around bottom all the way around and making tail gate perminate
Currently Active Users Viewing This Thread: 1

(0 members and 1 guests)