Trying to get everything together for Moab as well as tighten up all my loose ends at school before I leave. Was really surprised that my professors were cool with me leaving.. maybe its cause I told them it was work related, and work funds my education.. which is true, but 'work' and 'doin work!' are two different things.. o well they don't need to know the details. haha
still working on getting a 50" E-brake cable to mod up from the conversion. I cam make a 60" work, but its a little too long even at full flex. I just have to FIND the 50".. least what will for for my application without modifying, a lot. lol, other then that I'm still hitting the exhaust on compression with the front drive shaft, gonna have to heat up more and move closer to oil pan. Jeep Beach is just around the corner after Easter Jeep Safari, so there may be some heavy mods coming my way. we shall see.
The Matanzas Jeep Club Poker Run was awesome, good friends and good times. Its always nice seeing the people that give you the most support, glad we were able to be apart and help out with the raffles in in throwing in what we could.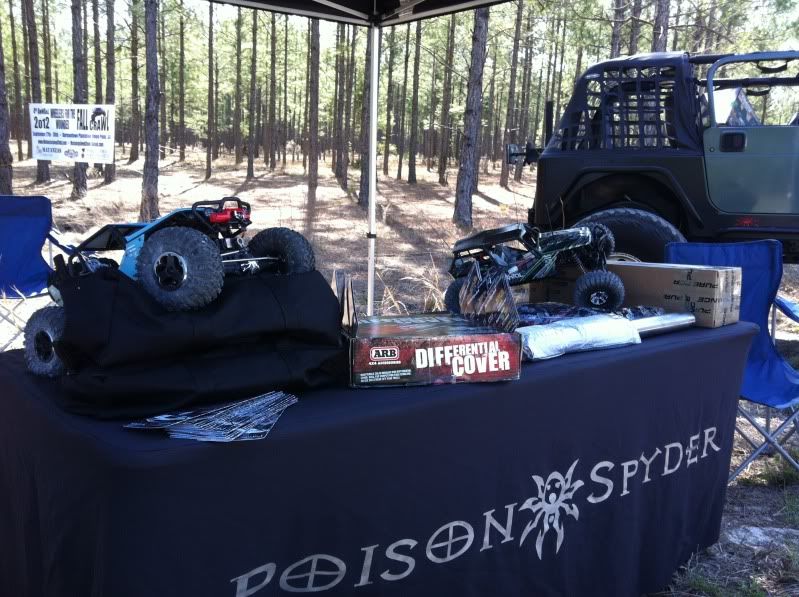 As I mentioned before on how bad the smittybuilt top was i don't even have a picture of it close up on it, it was on for 2 days, and went right back in the box. You can see how it tore easily and how thin it is. DO NOT BUY! IMO at least. waste of money.. I returned it to keystone today for full refund.
Been playing with the Axial RC too now that Moab is approaching, have to get it ready for the competitions with Kha, BigJay, and the boys.. gonna get intense!! Just ordered aluminum hubs and knuckled as well as aired down the front tires with a new set of aluminum beadlocks! muuuuuch better on approach being so torquie.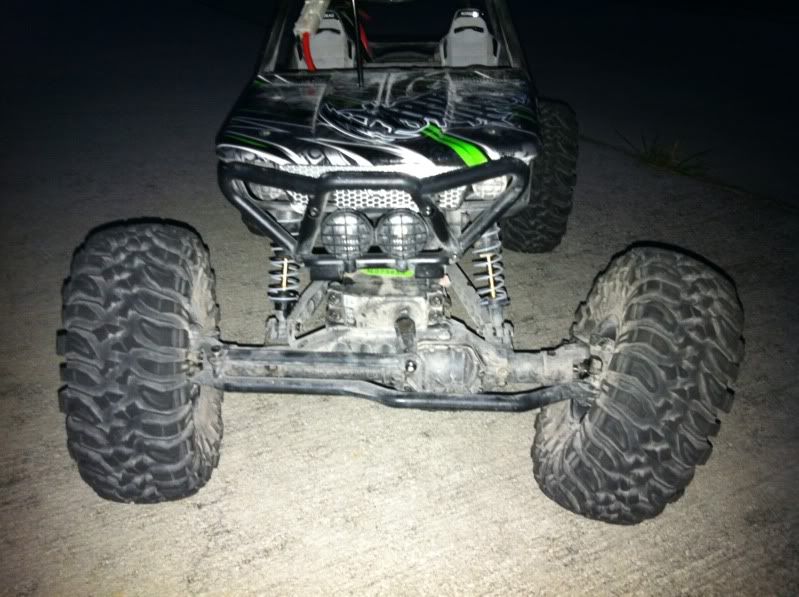 Somewhere between the mix I helped SuttonBorn put on his PSC Flat Fenders. came out pretty nice, the brown one got a 2" budget boost lift haha just been cranking out projects here i guess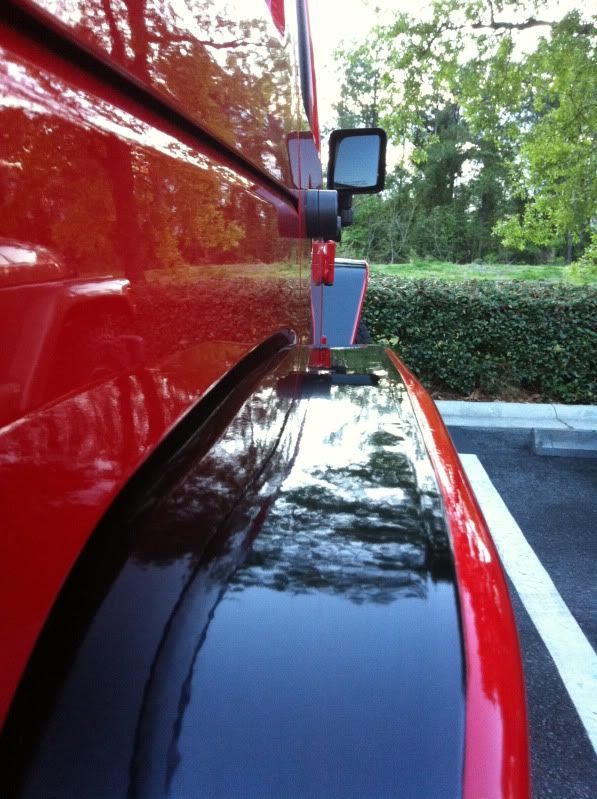 Also finally got my designs together for some 3D Modeling i've been waiting on, came out great too i was pretty skeptical on the design but after 2 trial runs they came out flawless!