God school sucks! Tests come at the worse time, so does work. I'm startin to stress out about this build with everything colliding together on me. Appt complex is NOT happy with the current state of the build
Got the notice on the door today, so I put the old axle under it but still on jacks. Front end should be here tomorrow from River City Powder Coat. But Structures test thurs, and Thermo quiz Fri, also work all weekend. Test in Vector Analysis Wend. I'm kinda in tweak mode! Remember I have till march 10th to have this thing 100% mobile, I gotta get it together!
Now that I'm done venting... Figured sense I'm taking rotors off to get axle done I'll replace seals bearings and use my rotor machine that has been collecting dust. also to be "cost efficient" I'm (FOR NOW) going with a 'bastard joint' for my drive shafts. Just to cut cost right now and put it into something I can't simple fix. Using all National seals and bearings.. I figure sense its already all apart, I might as well put new in it now, not 75mph on the highway haha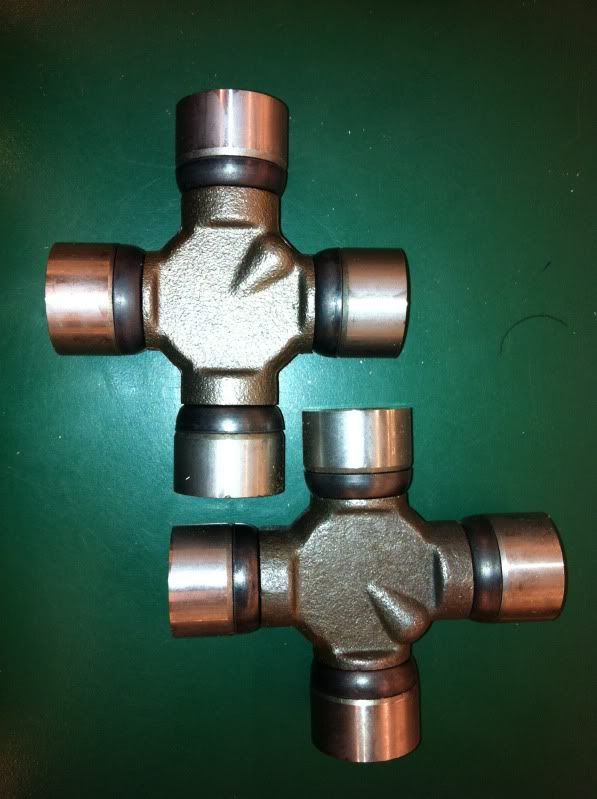 On final tacking on the truss I went with a 7-8 degree caster, stock is 7. wanted to go 5, but wanted a window of error in case my gage is off or not on level ground surface. I'm happy with my decision tho.