A few days after buying the Jeep I had time to work on it. I noticed a rip in the serpentine belt so I swapped that out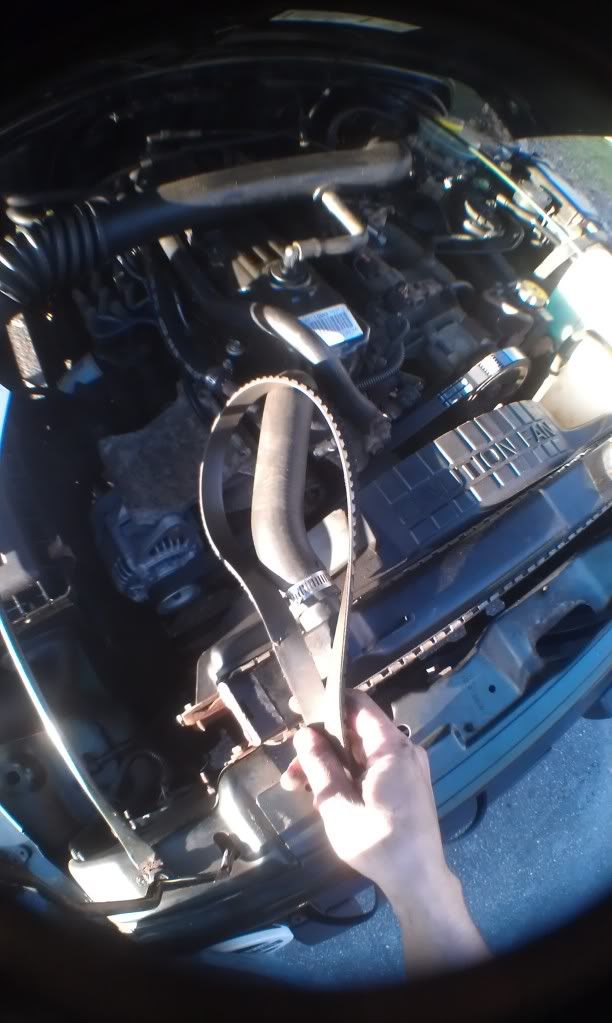 Also replaced the air filter, changed the M/T fluid, and did a quick detail. While trying to take the skid plate off to change the tranny fluid, I ran into the damned Skidplate Nutserts issue. All three of the bolts on the passenger side stripped off the nutsert so I gave up and left the driver side alone, I managed to just change the fluid without removing the skid plate.
So since then I've been ordering a bunch of parts, Which I'll be installing soon
-New oem side mirrors
-New oem black fender flares
-Skidplate Nutsert kit from BlackmagicBrakes
-1LB black wrinkle powdercoat to recoat all the rusting door & trunk hinges
-Paracord for making some grab handles
-Nutserts for the side-step mounts (most are stripped in the frame)
and more I'm sure I'm forgetting.
Free mods I'll be doing soon:
-Plasti-dip black the headlight bezels (possible whole grille too)
-Remove milk jugs from rear bumper
-Cut front bumper narrower (right side is all bent from being hit)
-relocate lights on bumper
-removing side steps & rocker panel covers
-sandblasting & powdercoating hood, door, trunk and windshield hinges