My names Kyle I am new to the forum and somewhat new to the jeeping world. So to start off this was my dads Jeep and it was kept mainly stock. I had a 1978 Trans Am that I sold and since the Jeep was just sitting at home not being used my dad handed it down to me.
My hometown is Monterey California but right now I moved to Phoenix, AZ to go to MMI to become a Motorcycle Mechanic. I was also honorably discharged from the army in March 2012. Infantryman in the 101st.
Anyway...the Jeep...its a 2000 Wrangler 4.0L 5 spd manual and I love it! When I got it my dad had put on 31's DC and thats about all he did. It came with a tube bumper but as soon as I got it I ditched that and picked up an XRC bumper. Also got a winch that a buddy gave me.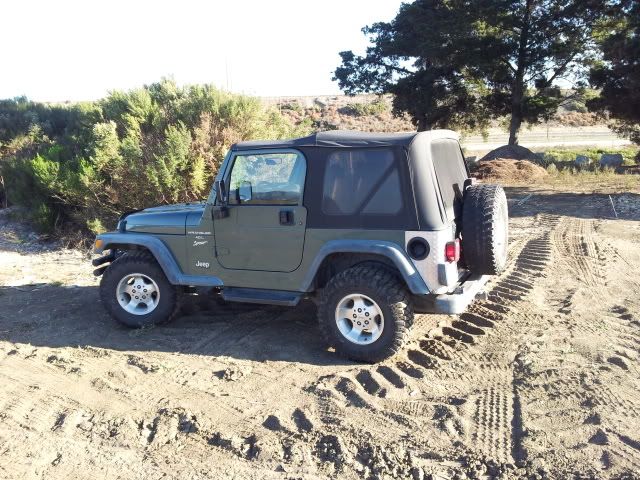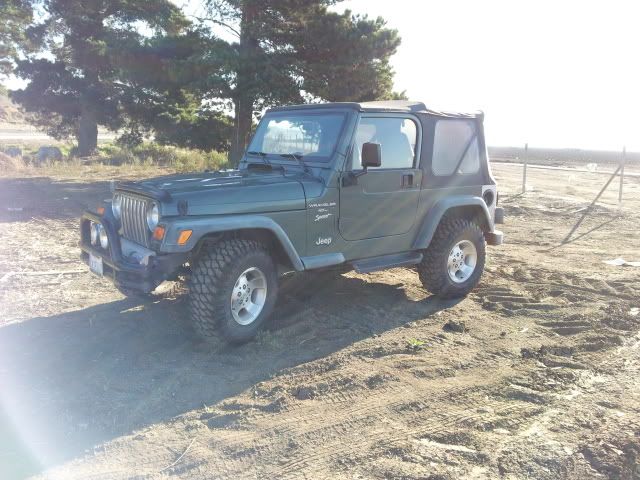 Here it is with the new bumper and winch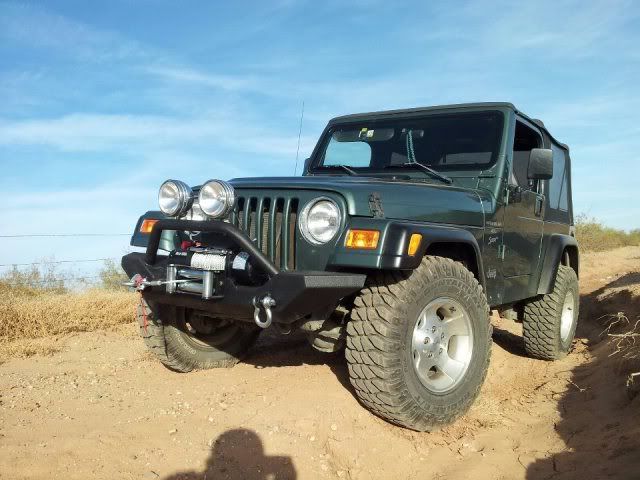 Then added 2.5" OME coils up front, 2" coil spacers in the rear and new rancho shocks all around.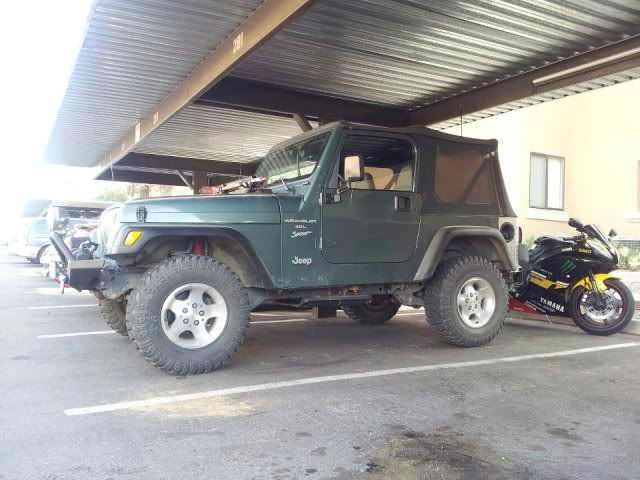 I finally found a good wheeling spot and decided to have some fun.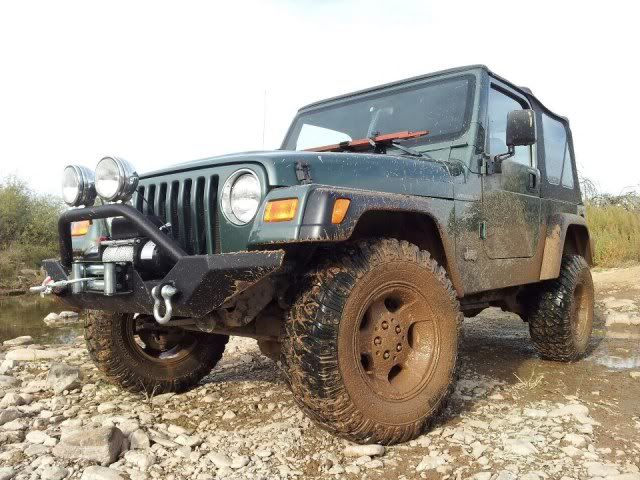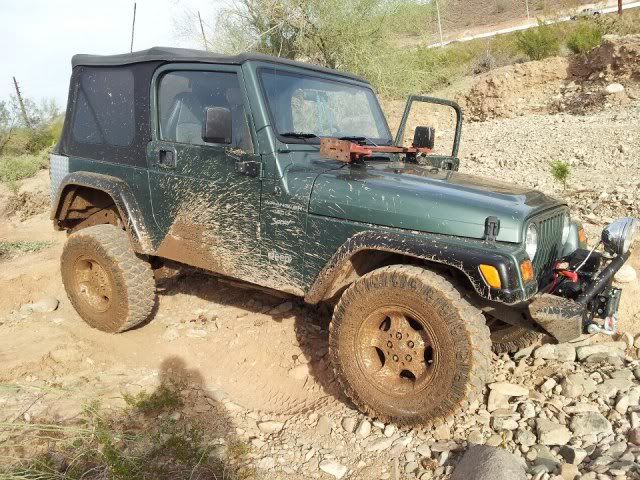 Decided to take a break from spending just so I can recuperate a little haha. Does anyone have any suggestions on what to do? I am only doing light trails and mud