Registered User
Join Date: Dec 2007
Location: Humboldt County, CA
Posts: 3,498
Our new Black 2008 Liberty, kk.
---
We bought this jeep about 3 weeks ago. We love it.
-Auto, comand trac
-Popular equipment
-Trailer package
-Skids/towhooks
-Larger Goodyear sr-a tires(replaced already.)
Only thing it didn't have was a sunroof, but now it does!
Stock.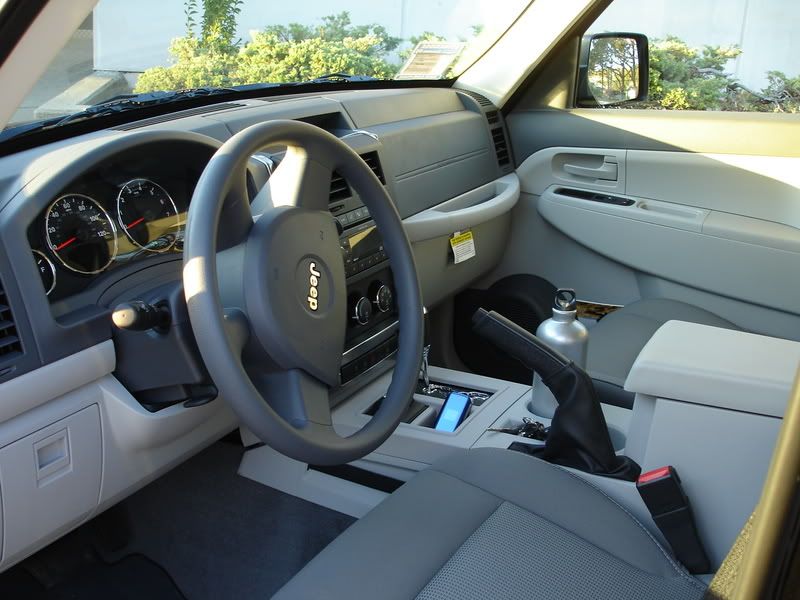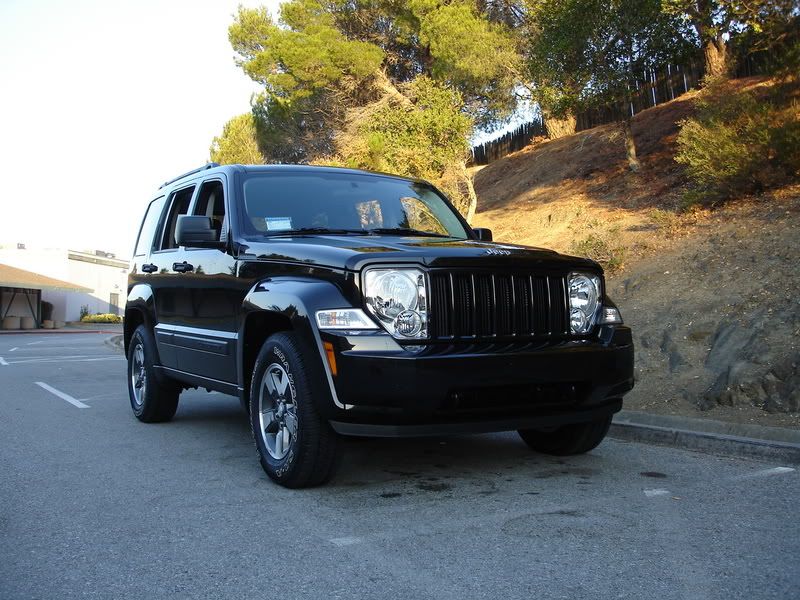 ---
I work on Mopars
Yesterday, with front air dam removed, sunroof installed, and 245 bfg all terrains.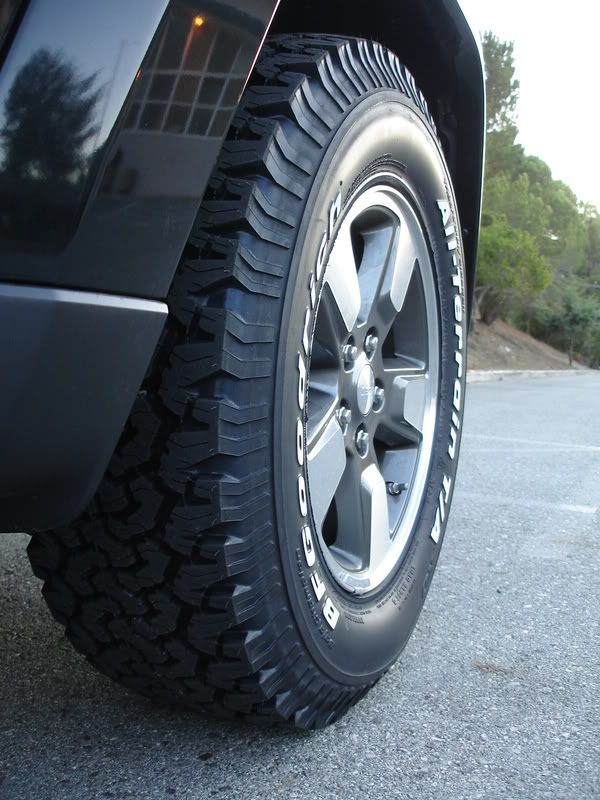 We love it!
---
I work on Mopars
Oh, and if you've never seen mine.
---
I work on Mopars
Registered User
Join Date: Nov 2008
Location: Los Angeles
Posts: 314
Looks awesome! I just picked up a 2008 Liberty on Wednesday. Love it! Only things I wish it had is the Sky Slider (I've got the regular sunroof), the new 3L Turbo Diesel engine that you can get on the Grand Cherokee, and better braking. Aside from that, it's exactly what I wanted.
Yeah, we love it.

It has about 2,000 miles on it, and it couldn't be much better.
---
I work on Mopars
Registered User
Join Date: Aug 2008
Location: 209
Posts: 194
How does one go about installing a sunroof? Not that I need one for my TJ, lol.
---
White 2006 TJ X - 6 Speed - 4.0L i6 - 2.5" Rough Country - 33x12.5 Toyo Open Country M/Ts
Registered User
Join Date: Oct 2013
Location: Thunder Bay
Posts: 112
Finally came over this thread after weeks of searching for someone that has installed a sunroof afterwards!

How did you do it? What were the precedures and costs?! Hopefully you're still on here!
---
2011 JKU - 1" Bodylift + 2.5" Suspension - 295/70r17 Cooper Discoverer Pro on Pro Comp La Paz
Currently Active Users Viewing This Thread: 1

(0 members and 1 guests)