Somewhat of a back story on finding the jeep. Work was slow so I decided to check craigslist. I was looking through and found a 98 wrangler, 4.0 five speed. All it said was that it ran when he picked up and lost interest in the project. It was in a little accident. Needed a grille, fenders, hood, windshield, radiator, and a/c condenser. This is my first 6 cylinder wrangler, I have had two 4 cylinder yj's and a 97 4 cylinder.
How I picked it up: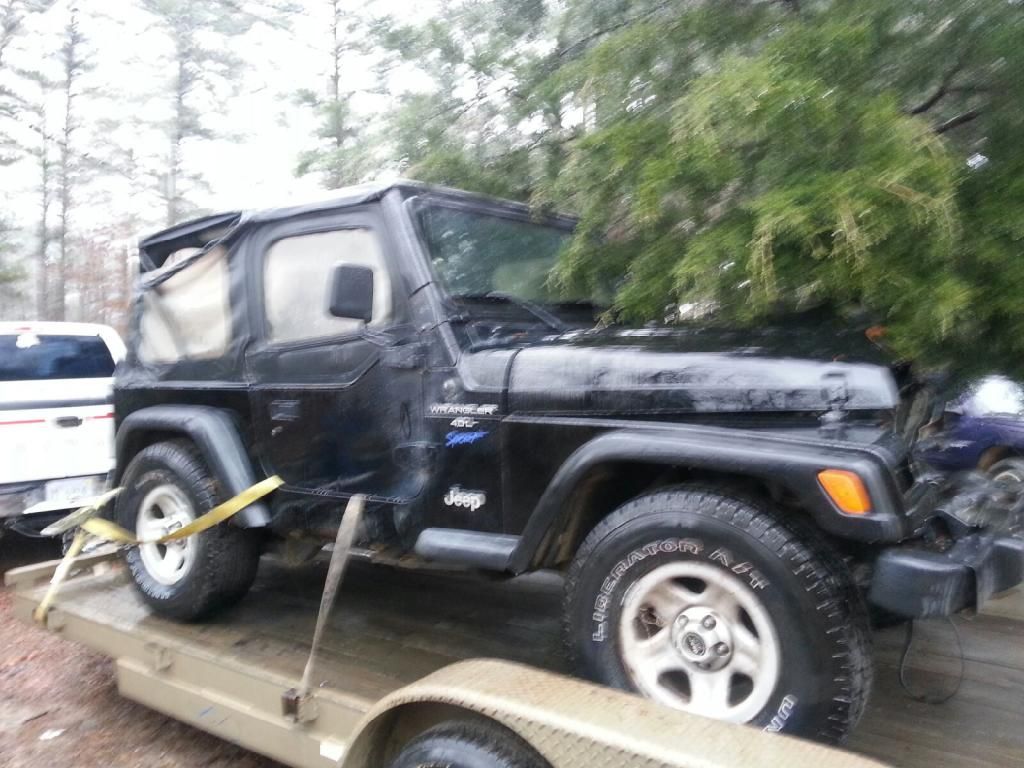 My plan after I got it was to start finding parts to turn it into a daily driver so I could make my other tj a trailer queen of sorts.
The soft top that came with it was useless and about the only good thing on it was the tires. Looks like the owner got in a wreck right after they had put new 31s on it.