So I'm finally getting around to posting pics of the Rough Country control arm drop bracket install that I did last Wednesday.
Here is what the control arm angle looked like prior.
[IMG]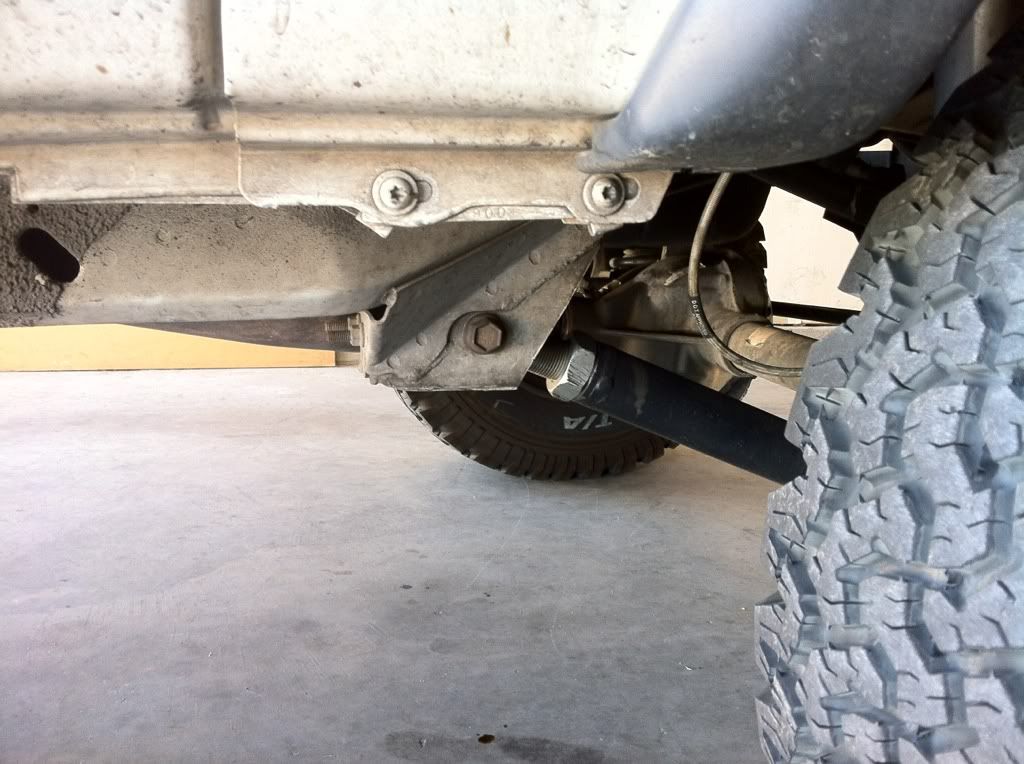 [/IMG]
Ready to get started!
[IMG]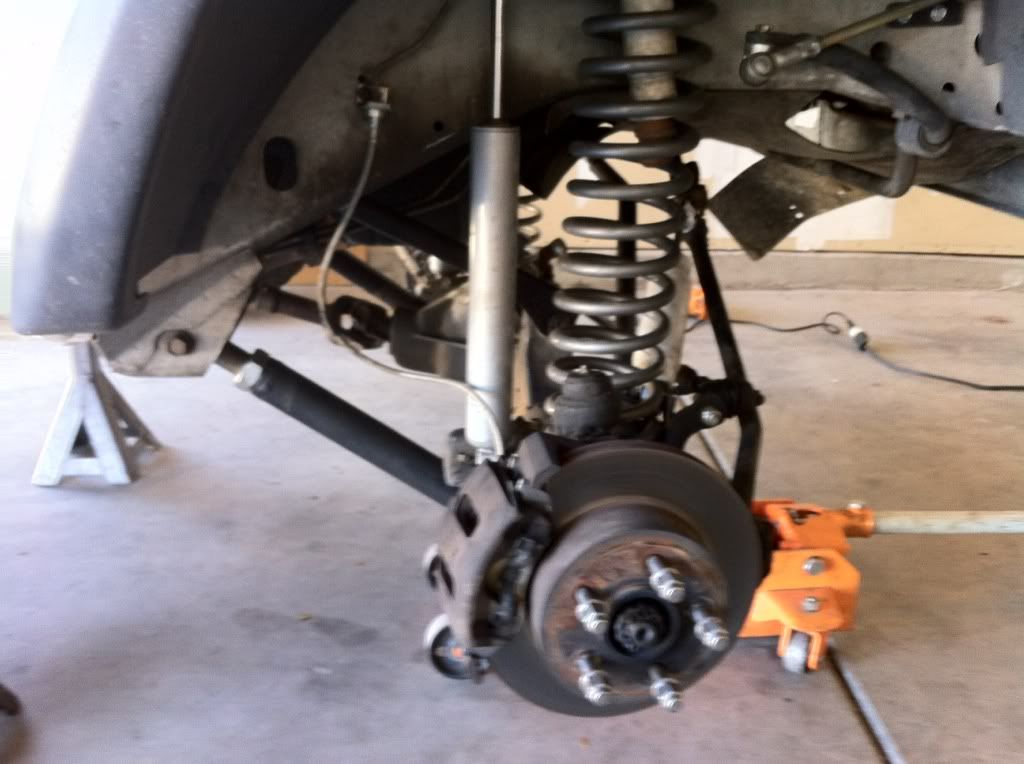 [/IMG]
Upper control arm removed.
[IMG]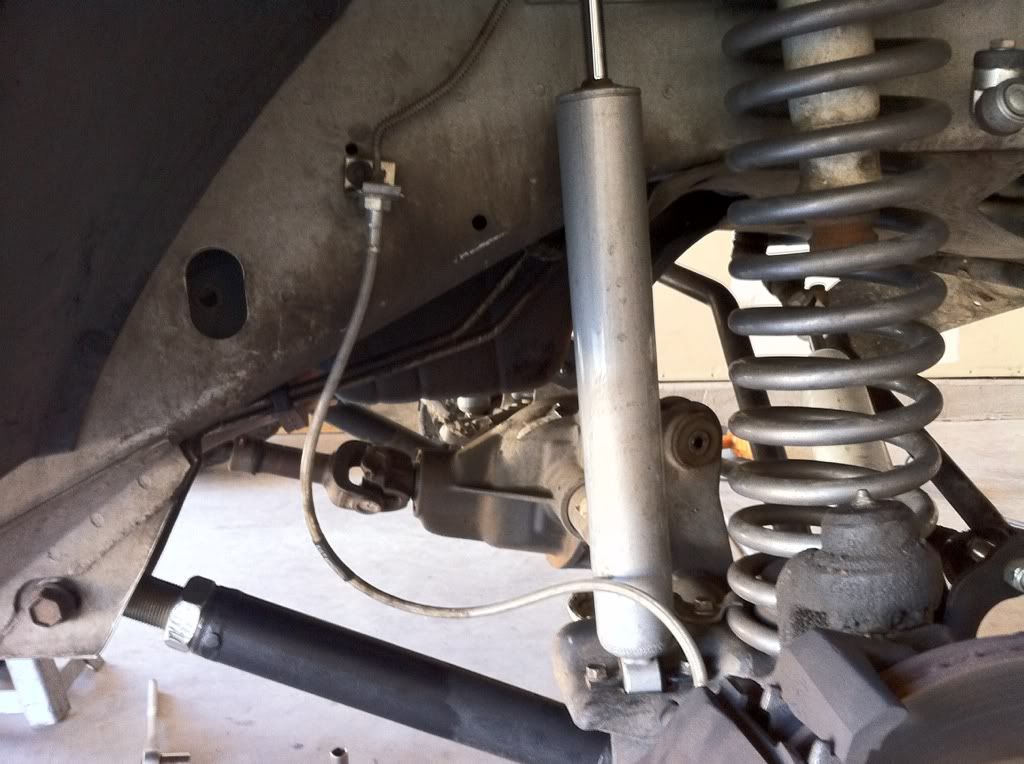 [/IMG]
Lower removed as well.
[IMG]
[/IMG]
Adjustment caster adjustment shoe removed and control arms shortened to proper lengths.
[IMG]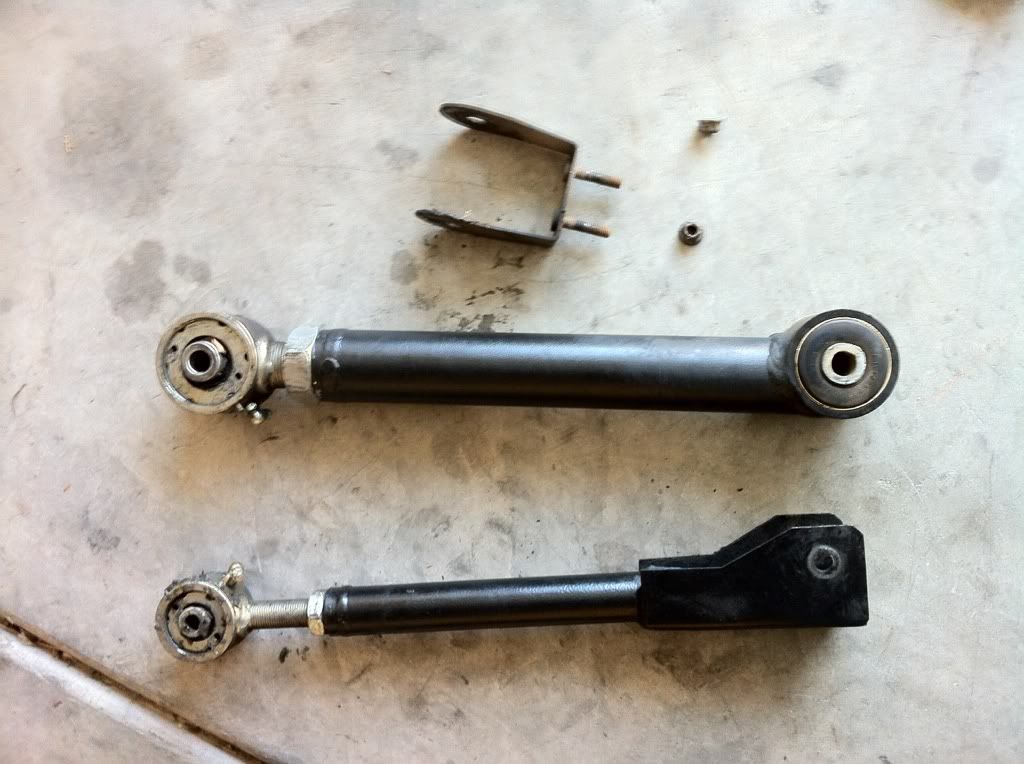 [/IMG]
Drop bracket installed. You can barley see the part for the upper control arm in the back.
[IMG]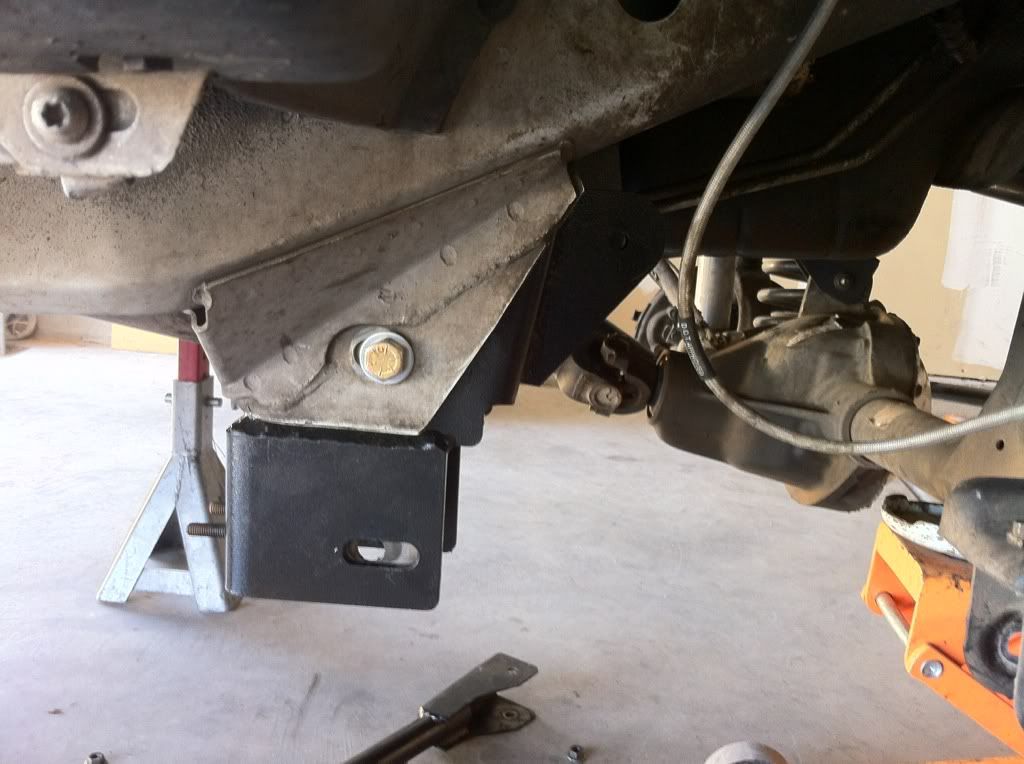 [/IMG]
Control arms back in. Had to use a ratcheting strap from the axle to the frame and a lot of wiggling to get the holes to line up.
[IMG]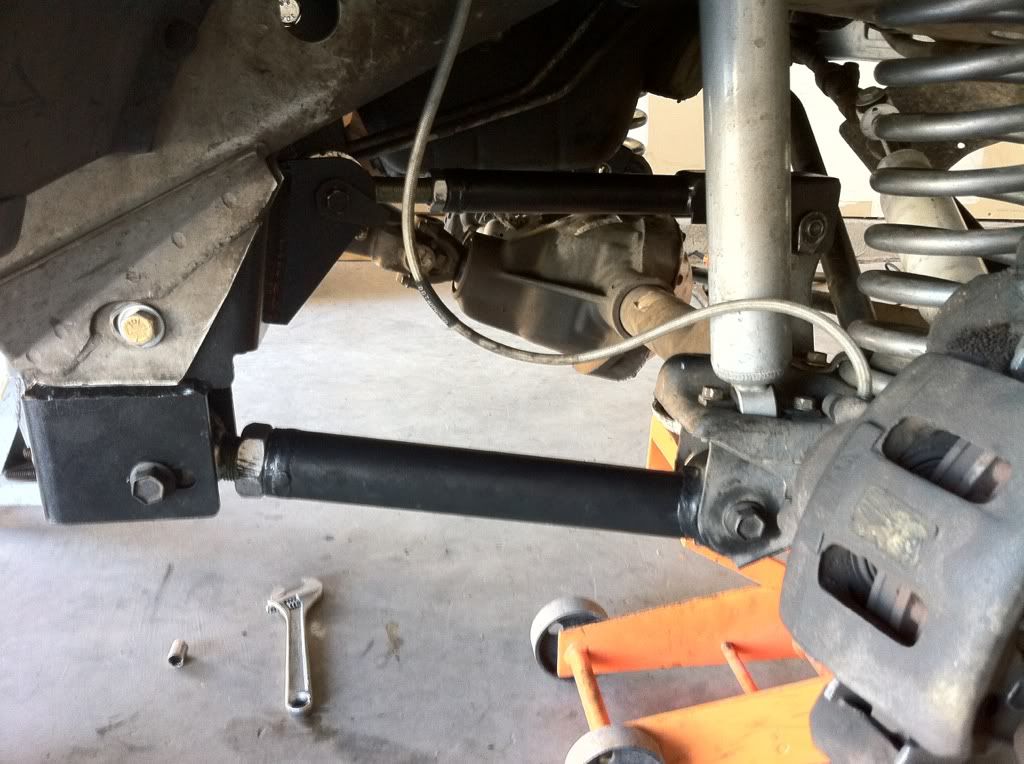 [/IMG]
Brace installed. Now a little word of advice: when drilling the holes for the self-tapping bolts that secure the brace to the frame, use a drill bit 2 sizes smaller than the instructions tell you to. I should have know better but I used the drill bit they said to use and when I went to thread in te bolts, the holes were to big! So I had to weld the bracket to the frame.
[IMG]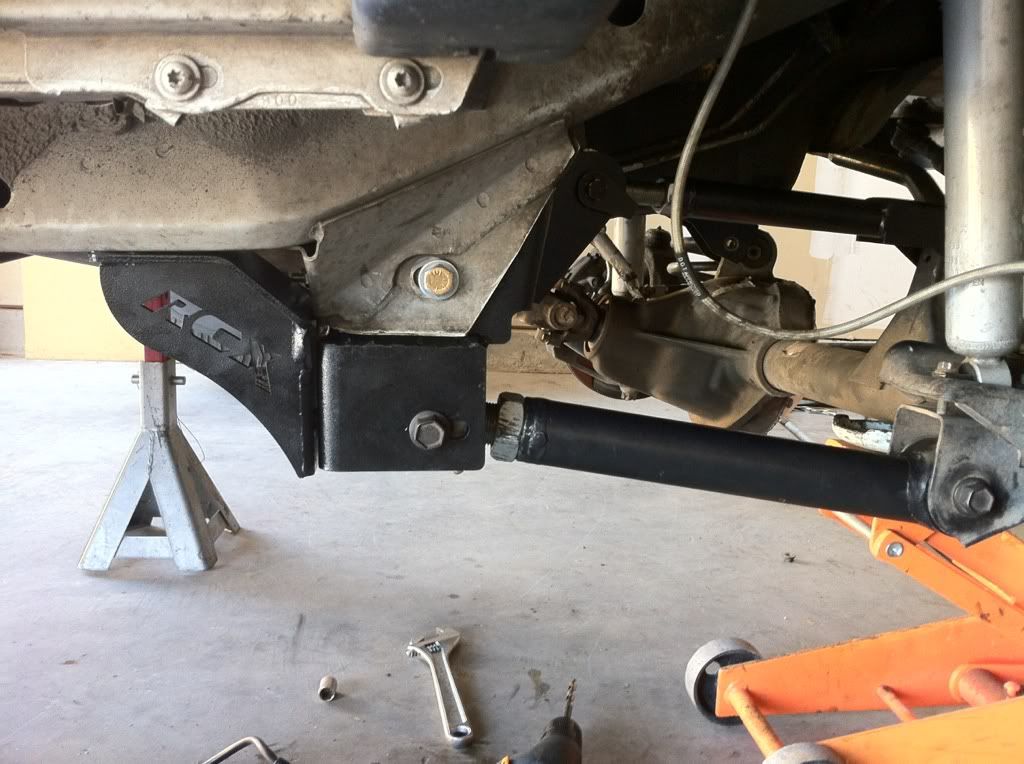 [/IMG]
And here is the control arm angle when all is said and done.
[IMG]
[/IMG]
[IMG]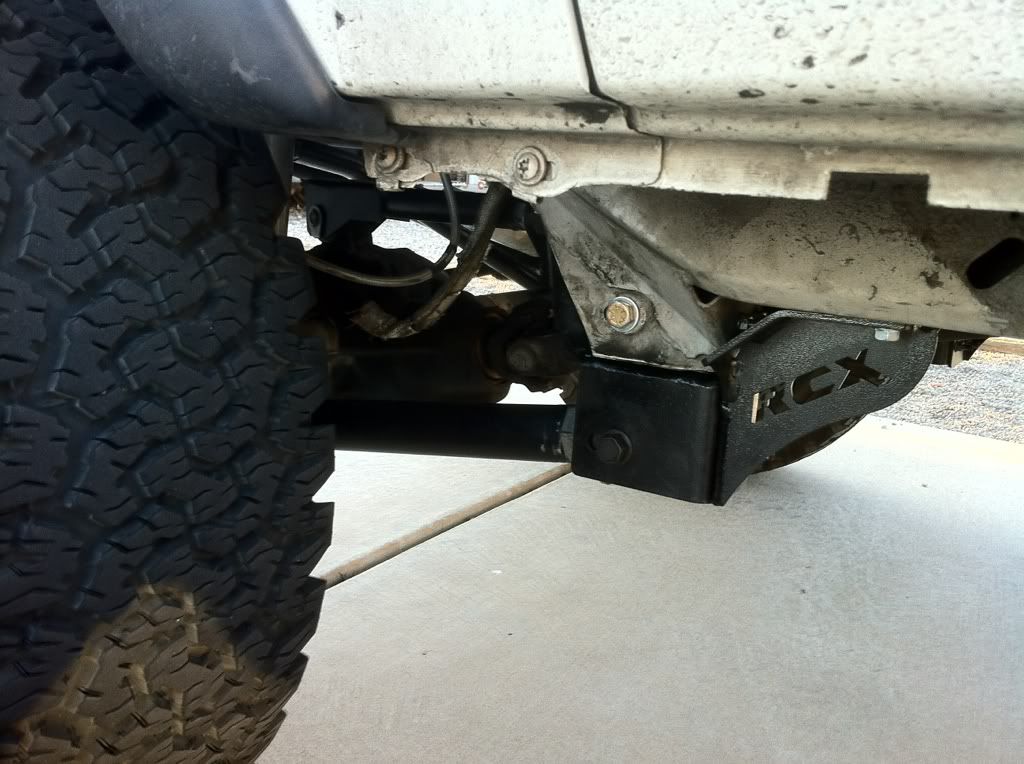 [/IMG]
So when I was putting it back together, the swaybar links were pushing up against the coil springs and the tires were rubbing on bumper end caps at full turn so I realized that the axle had been pushed forward too much. Then I later noticed the pinion angle was too high, so the next day I shortened the upper control arms, and voila! Problem solved! I does seem that the front is a little lower than before. Anyone else have this happen? Overall everything went smooth. Ride is way smoother!!! I need to align the steering wheel I'm guessing maybe because it lowered it a bit?