I knew I should have bought a wire wheel for my grinder not my drill. it only took the rust and crap off and not the factory paint, which I would have liked to removed especially since there was a run in the factory paint on the rear cover. Next time I change the fluids I will use an angle grinder with wire wheel and repaint. Here they are after I hit them with the wire wheel.
[IMG]
[/IMG]
[IMG]
[/IMG]
Although that wire wheel did work well to
Remove the old rtv.
[IMG]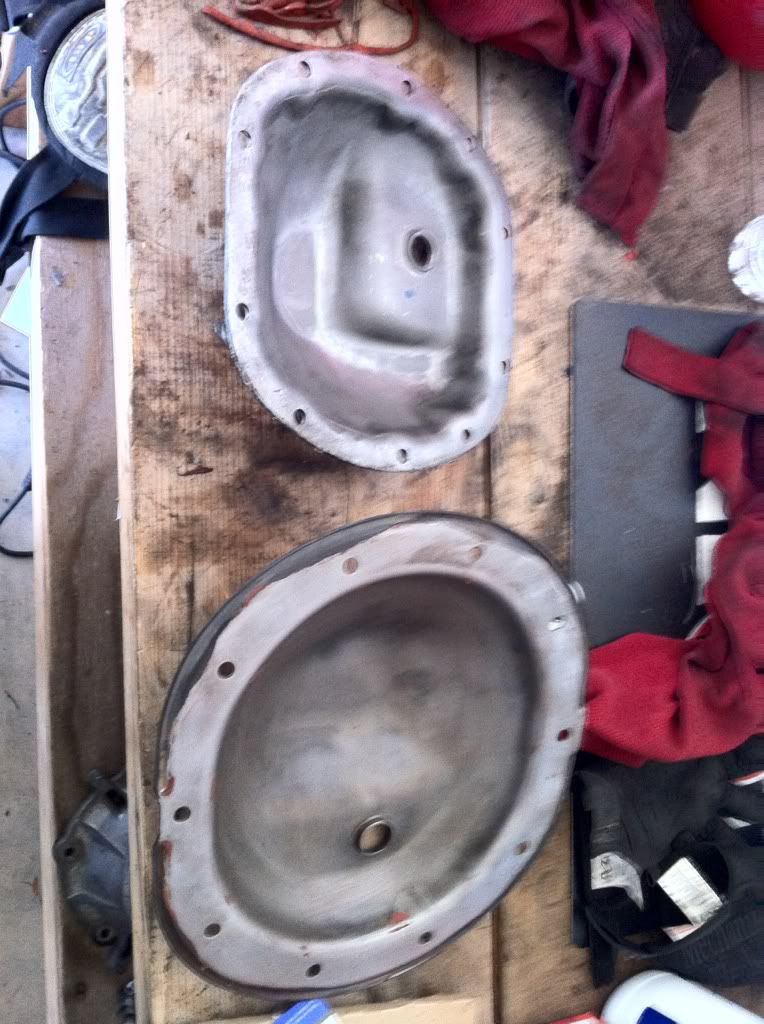 [/IMG]
[IMG]
[/IMG]
[IMG]
[/IMG]
Primered.
[IMG]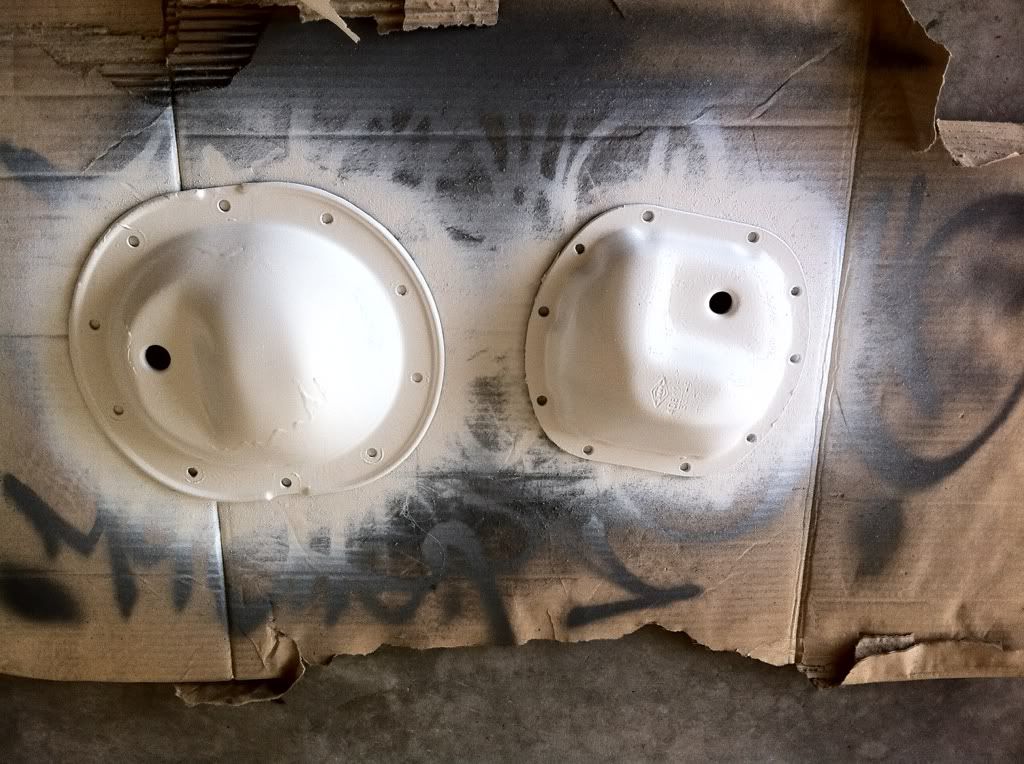 [/IMG]
Got them painted and I changed out the front pinion seal I will post pictures tomorrow.