And onto the back, where I though things would be easier, well, not really.
So, the front is now higher than the back, and this is why, along with a 3deg shim, nice bonus.
These blocks were on top of the main spring and worked as a 1 1/16" lowering block. The centering pin was not removing it's self from the block and a quick trip to NAPA solved the problem.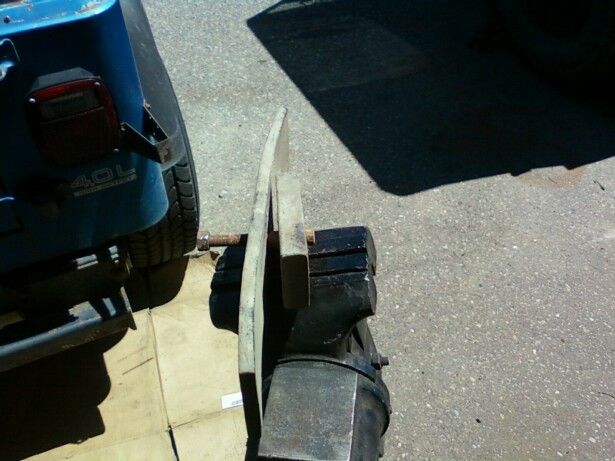 I wanted to keep the shim and decided another plate was needed to hold the centering pin. A 3/16 plate was fab. and all squished together with the centering bolt.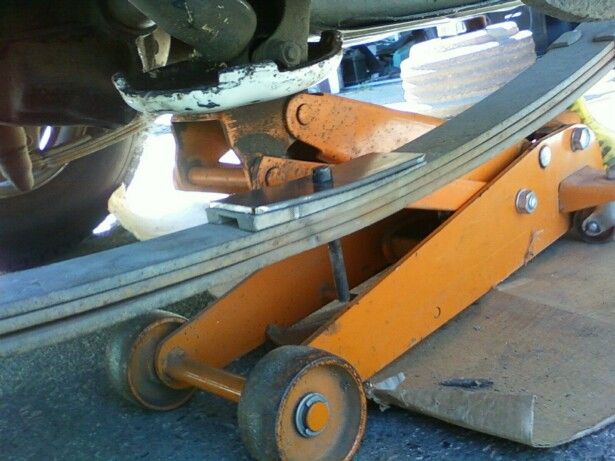 At this point I decided that trac-bar had to go, it fought all the way requiring one bolt to be cut on both sides to remove it.
When trying to put the axle back on, I discovered the new centering bolts had a bigger head, but a 9/16 bit in the drill took care of that quickly.
Everything went back together fairly well from here. The U-bolt plates were modified with 1/2 round stock welded to them (same as front) and bottom plates were fab. earlier.
The new stance, think the front was lifted about 1.5" and the back 1.5", didn't take measurement.
Before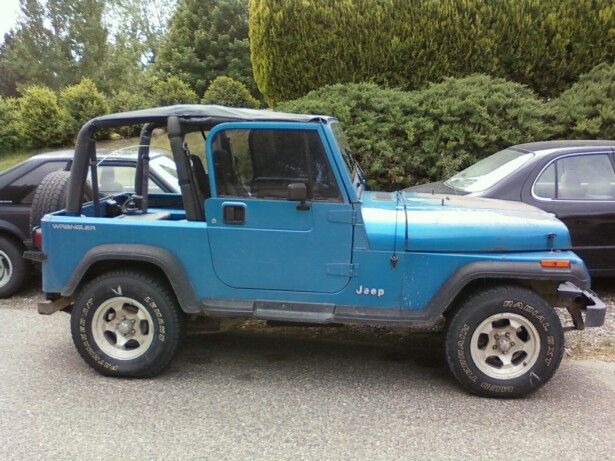 After
And a shot under, think shock mounts are next.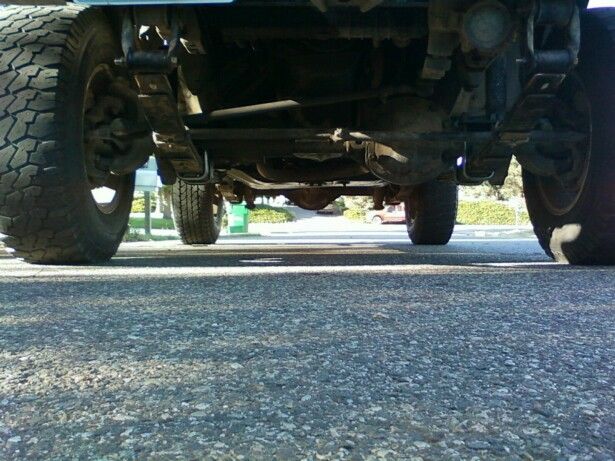 Driving impression, WOW, what a difference:
The Jeep rides MUCH better, keeping the springs off the bump stops probably helps.
It's smooth, no vibrations, though the lift would have caused a problem but think it's smoother now than before.
Doesn't feel like a go-cart, can't throw it into corners but this isn't a problem for me, did I mention the trac-bars and sway-bar were removed.
I like how clean the underside looks with the U-bolt flip but again not sure it gained me much but something different.
There is about $80 in parts, most of it ($60) in u-bolts.
Ended up making a set of drawing for someone. This drawing is based upon what I hacked together. Use them at your own risk.