...I figured I'd post a pic after about 3 weeks of work in the afternoons. It took 3 weeks due to incorrect parts being shipped, parts on backorder, and just about anything else you can think of. Originally it had:
Teraflex 3T suspension lift
1" body lift
1" motor mount lift
33" MTR's on black streetlocks-then 285's on factory Moabs
Phase 2 consisted of:
4" suspension lift (basically Rough Country springs and shocks-thats about it)
Same 1" body lift
Same 1" MML
Currie adjustable control arms
Tom Woods driveshaft
315 KM2's on factory Moabs w/1.5" wheel spacers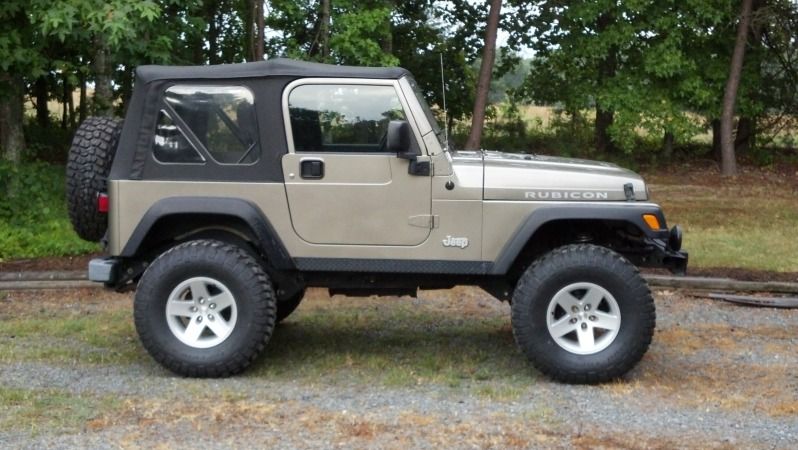 Still got some steering shimmys to work out but other than that it is finally driveable again, woohoo!