Great day on at Moonlight offroad. Got stuck a couple of times, but no breakage. Loaded up in the rain on Friday night and my son, our new Great Dane pup Boba Fett, and I hit the road early Saturday morning. Our group was 3 Tjs, an LJ, and a JK. We covered a ton of ground and ran most of the fun trails in the park without any breakage from anyone.
Overall first impression of the new MT2s and Method Beadlocks... Awesome! The weight difference seemed to my Jeep back in the power band. The MT2s did outstanding in the loose dirt and rock hill climbs, and the wet rock waterfalls. They did seem to pack easily in the soupy mud, but I hate mud and idle through it, Im sure wheel spin is a friend here. I ran the tires at 7 PSI and they never burped any air, and the sidewalls flexed great for a new tire. The narrower track width of the Jeep made wheeling the tight wooded trails a ton easier as well. Overall, I could not be happier with the switch, and it was nice to drive the Jeep 60 MPH on the HWY to go get beer after.
Here is video of the waterfall:
http://www.facebook.com/#!/photo.ph...type=2&theater
Loaded up ready to go!
Wedged firmly in the first waterfall. I let out at the end and lost my momentum.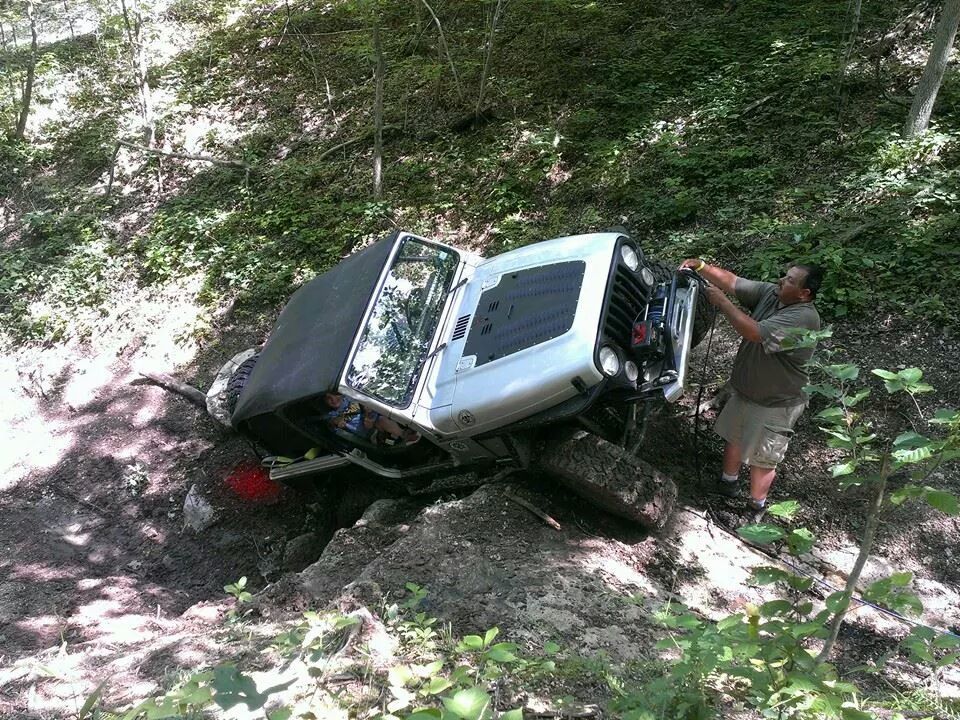 Cool pic from the end of the day:
The crew: My son is having more and more fun everytime we go
I have to admit, I like the new look of the tires and wheels. And not breaking