Quote:
Originally Posted by
dayriesw
Rails look good. Do you have pics of the inner side so I can see how they mount?
Yeah I will try and grab some tonight. They basically bolt through the holes used to install the corners and have a thick aluminum backing plate for strength. Didnt have to make any extra holes for install so I was pleased.
Went out last night to retourque the beadlocks. 50% of the rock domes had smashed into the bolt heads. Pain in the *** to hammer them each out and get a socket in. This was after two weekends in the rocks, so off they came. I think I like the clean wheels better anyways.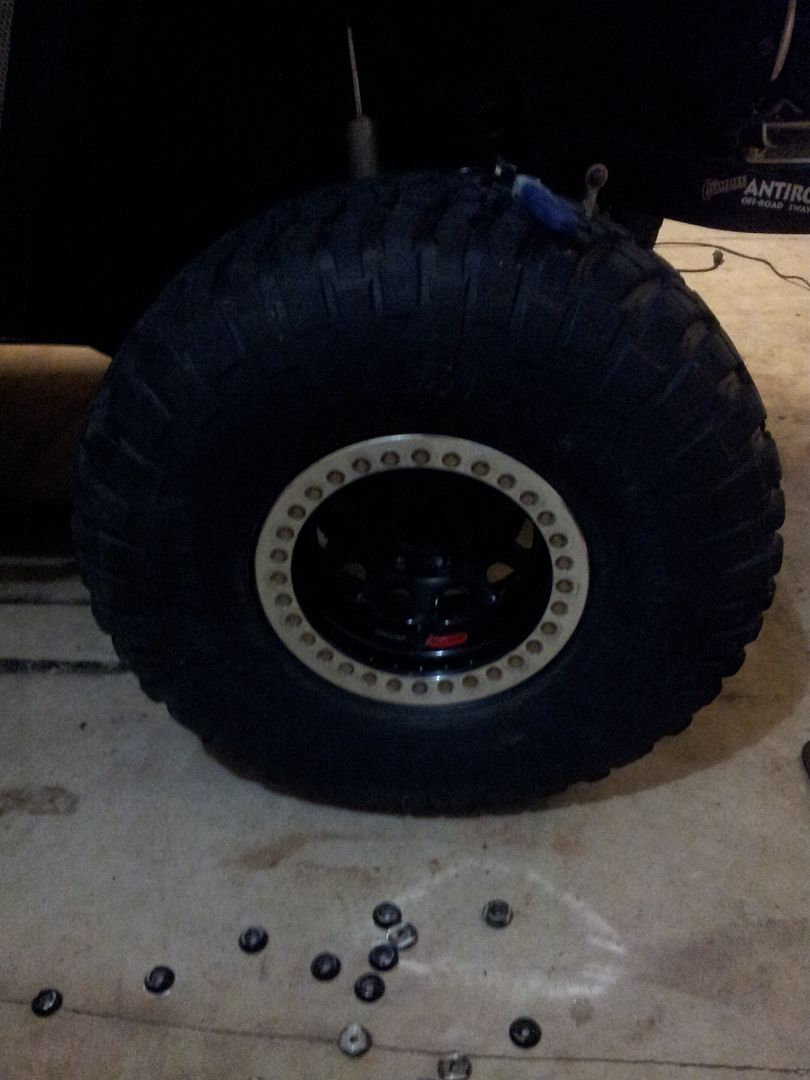 And lastly:
Stretched the rear window on the Rampage top to fit over the cage. My spreader bar was too high, but the top is slowly stretching.
Sorry for the ****ty cell pics