This build is still in progress, just very slow! I have been terrible at updating it!
I ditched the awful grill guard and swapped in some Harley Davidson headlights!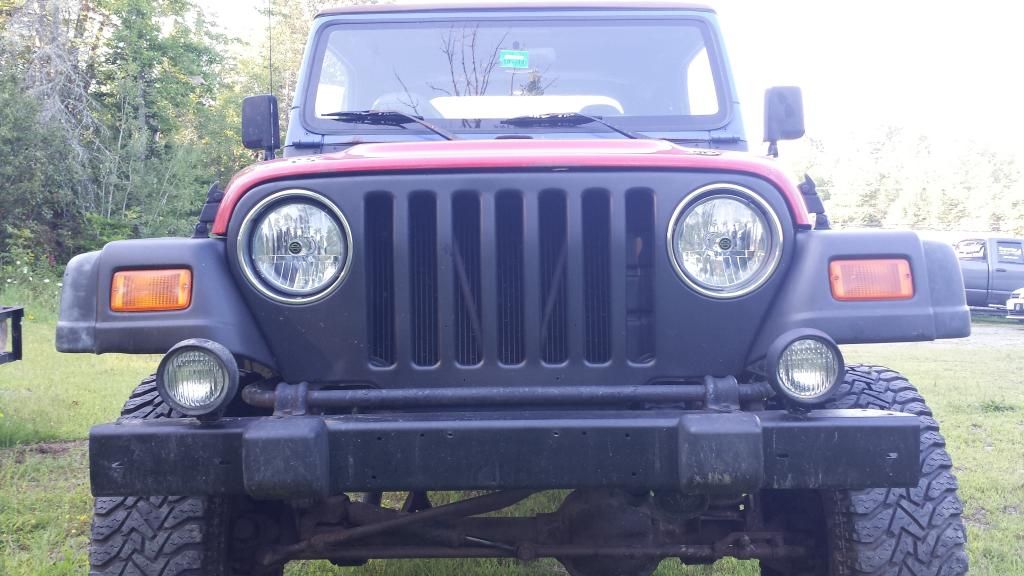 I replaced the worn out original tan soft top with a sailcloth top from a late model tj. I got the top free from a friend! The rear window has a very small crack. My plan is to pick up a set of tinted windows for it.