Registered User
Join Date: Apr 2009
Location: Arizona
Posts: 1
New Here - First Post
---
I am so glad I found this place. What a fabulous resource! I only wish this was around when I first got into jeeps.
I bought my CJ5 in 1989. I am only the 3rd owner of this 1973 CJ5. It was once my baby, and soon to be again. I bought this jeep when I was 22 years old, and still have it. I am now 41. It has been parked in my many garages since 1997, when my first son was born.
My Jeep has a 304V8, D44 rear end with Limited Slip, T15 Tranny, and a Dana 20 Xfr case. I put a Edelbrock performer manifold, and a Carter 650CFM 4Barrel Carb, and a Mallory Unilite Electronic Ignition. Other mods were a 2- 1/2" Rancho suspension, and Confer Shackles, and RS9000 shocks. Complete overhaul of the D44 rearend. Had my driveshaft modified with a CV Joint. All this was done between '94 to '96.
In 1996, it had a few problems that I needed to work through. I needed to adjust the pinion angle to match my drive shaft, and my tranny needs to be rebuilt. My D44 leaks at some of the weld points.
Once my wife and I had kids, the jeep put on the back burner.
I have considered it a few times, and my wife, or I has talked me out of it.
About a month ago, I hit black ice, and rolled my 2001 4X4 supercrew going about 65. Through God's grace, my son and I walked away from the accident. It was then, that I grasped the opportunity to replace my truck with a 2000 TJ Wrangler Sahara, with 68,000 miles from an original owner.
Glad to be back into the Jeep thing.
Recently, drained the gas tank from my CJ, replaced the fuel pump, and oil. Rebuilt the carb. It new starts on a two cranks! Just dropped the tranny off to be rebuilt. Lots of other work to be done.
If I can figure out how to post pics, I will.
Anyway, thanks for listening!
Ralph Goble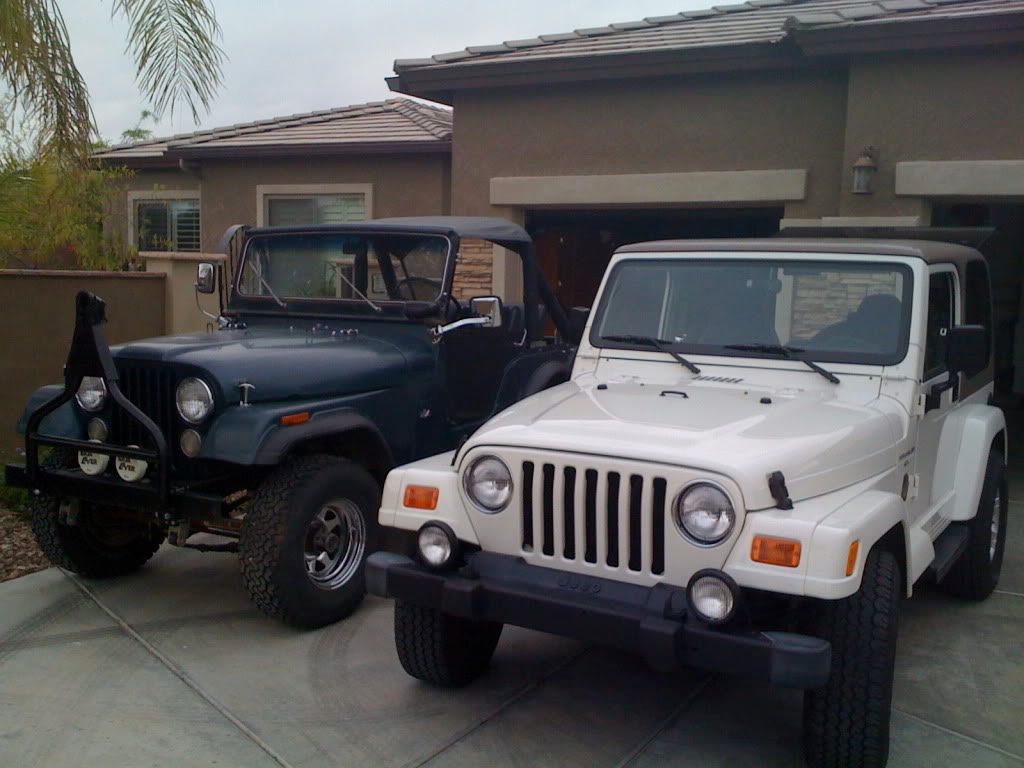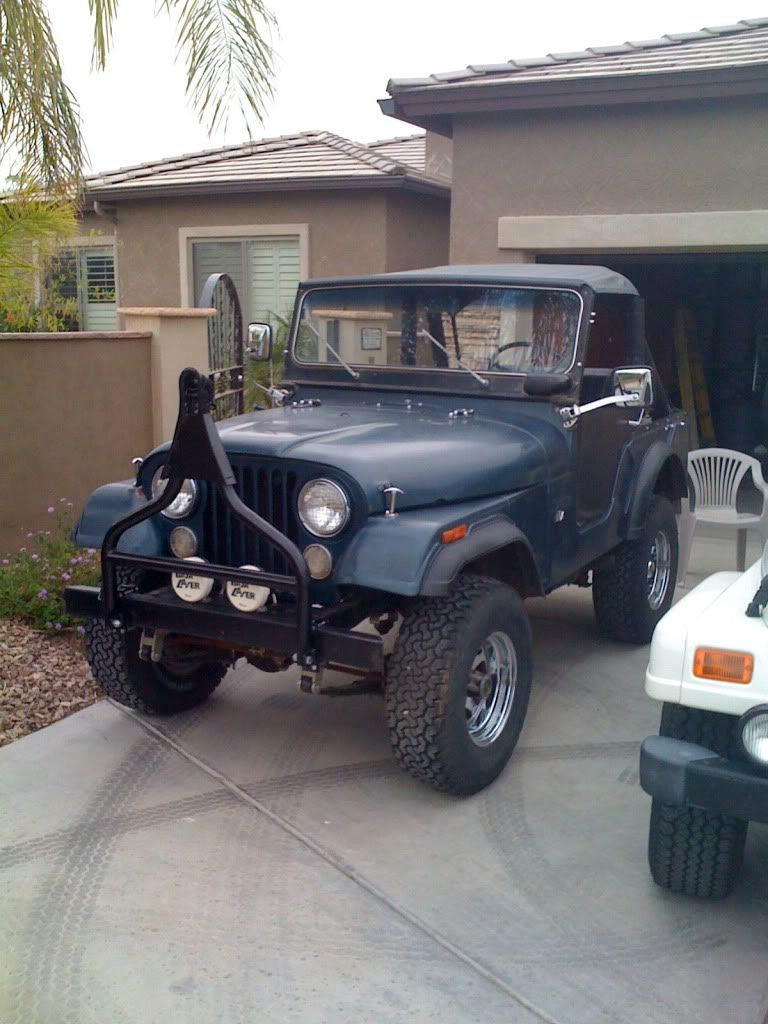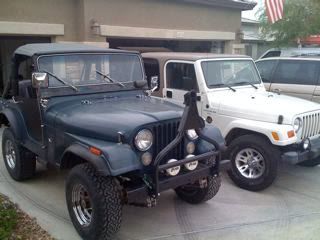 ---
Last edited by Rgoble3; 05-14-2009 at

10:00 PM

. Reason: Added Photos - hope it works!
Registered User
Join Date: Apr 2008
Location: Wichita
Posts: 1,434
cant wait to see some pics of your CJ.

to post pics just upload them to photobucket.com its the easier and best IMO
---
Currently Active Users Viewing This Thread: 1

(0 members and 1 guests)