Hows it going everybody, I'm Cody. Just picked up a '88 Comanche LB 2wd 4.0 I-6 5spd about a week ago. Drove an hour to go haul it back. It's got 192,XXX miles on it and all it needed was a outer tie-rod put on it (plus a few other non major issues...or so I so I thought lol) for $300. The only real bad things are the rust issues over the fender in the rear and the rear bumper.
I'm not 100% what the plans are gonna be for it. So far I've added a set of newer Jeep wheels that I picked up for $50 just to help the look. Next thing up I think will be a 2 or 3 inch lift on it. Anyways on to the pics...
When I first got her home..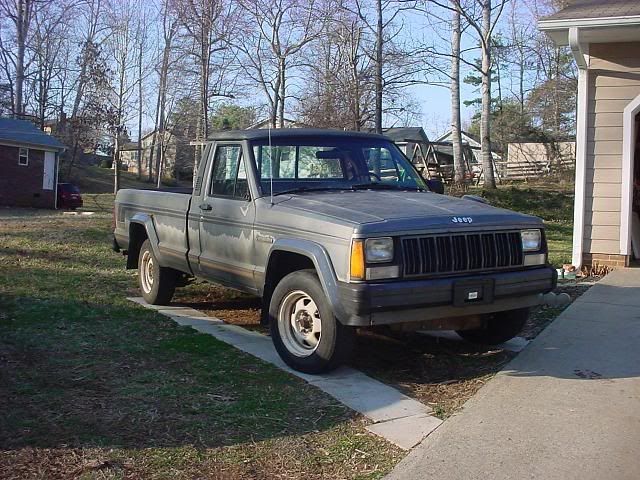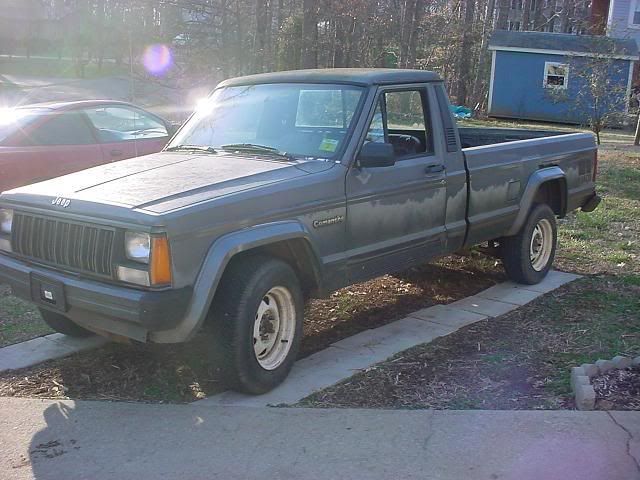 New shots from today at the G/F's house...