Well today went well. I shook the Jeep down pretty hard. Took some new lines at my little play spot. There's some pretty big boy rocks here, and trouble to get into if you're not careful. I was alone so I didn't do anything stupid but I did challenge myself. A lot of these photos are posed with no one in the jeep obviously, I was spotting myself (with the help of my son, and teaching my son) through some new lines so whenever I'd make it to the next stopping point which was usually one he'd yell... "that looks cool", we'd talk a bit about the next line, and shoot some photos. It was fun and his level of knowledge about how the rig is going to react and what I need to do is getting pretty good.
The Jeep felt great. No issues, I think those new diff covers were rock magnets though, I pounded that front one several times and the rear was also hit. The extra confidence in the front axles felt good!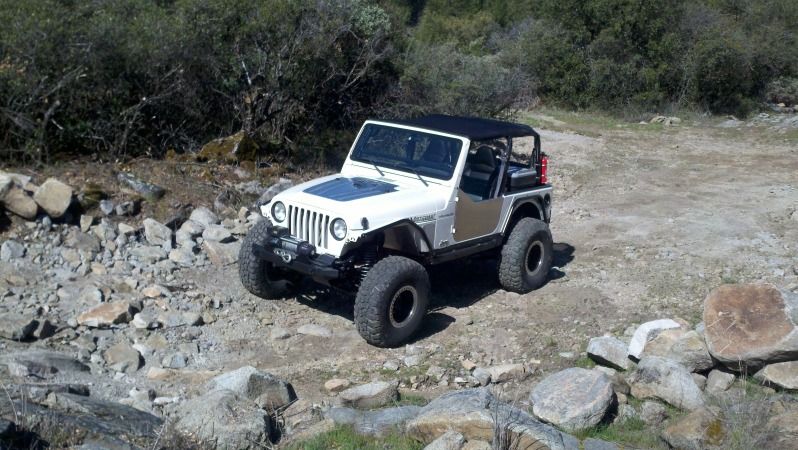 This ledge is always a good test if things are working good.... walked it easier than I ever have.
My head got sunburned haha.
Oopsie!
I ended up not making this line, the R/R needed to also come up and caused a WAY tippy situation, I probably could have driven through it, but with just me and my son there I decided to back out.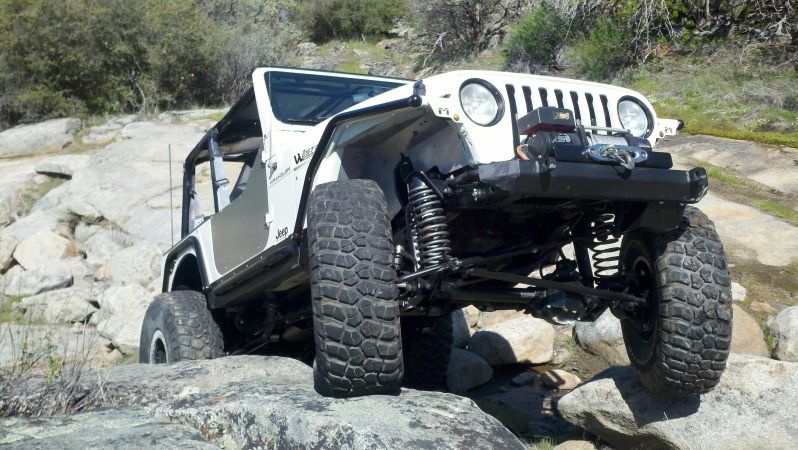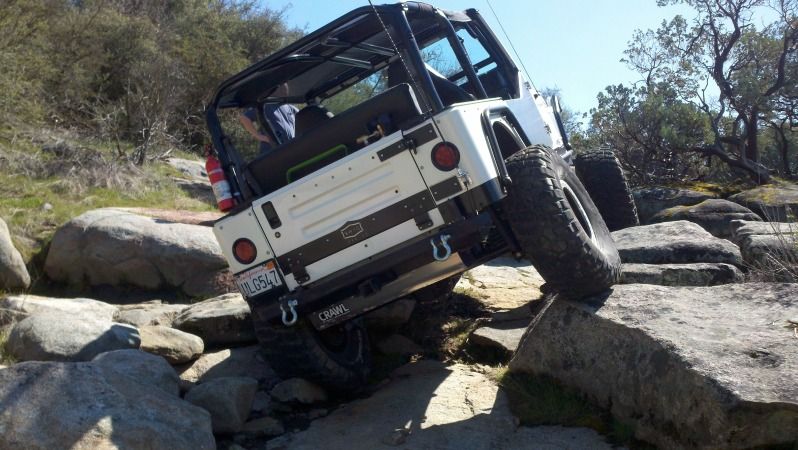 Good times!