The clean up has begun... well sorta. It doesn't need much lol. I always like to do thorough post inspections underneath to see what's going on, actually I think I just like laying under my jeep looking at it's guts for some reason. Hot out today ...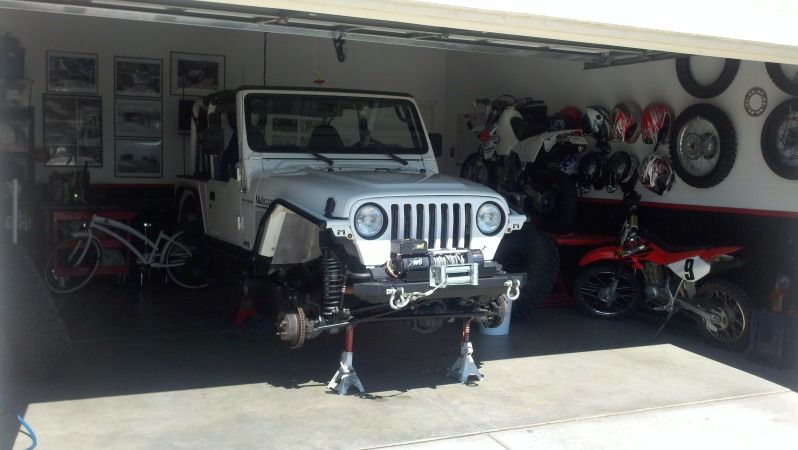 Looks like the ol' long arms are taking some abuse, but handling it just fine. I do scrape them a lot, I don't know if it's actually MORE than the short arms...... scraped them plenty too.
Now this is a little concerning.... I'm surprised it's actually in this good a shape after all these years, but these are definitely some new scratches. I wish there were more options for bolt on oil pan skids for 2.5's! This is going to the top of the next mod list...
The RC skid is holding up great, I'm really surprised just how little I actually drag it around, The only bit of scraping is on the far edges of it, center's never been touched... weird. I'm really low too.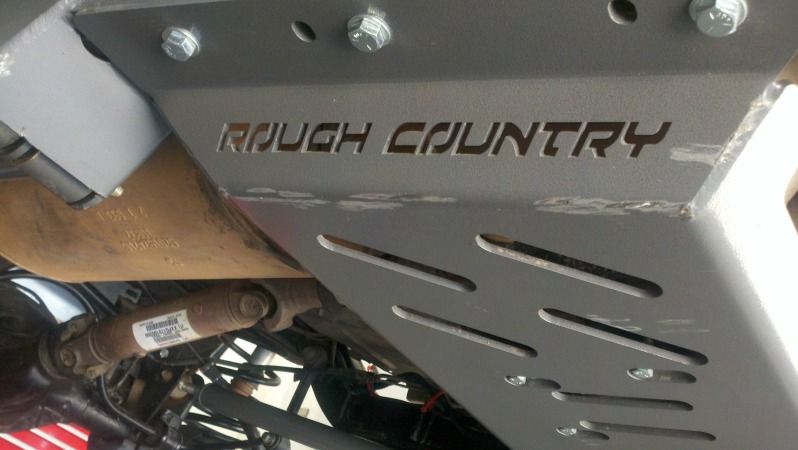 Ok well after inspecting the front end and looking for anything out of place, everything looks cool. I'm kind of waiting for some front end parts to start showing some wear. My jeep has 87k on it. Stock U-joints, Ball joints, unit bearings...... no issues though so I'll keep running it I guess.
Now off to the store to get some paint, Gotta get her all cleaned up for her little SAVVY surprise tomorrow.