I knocked out the winch install tonight. I've never seen an ENGO winch in person and I must say they are quite underwhelming. They look to be about Harbor Freight quality. The control switch is about as cheap as they come but looks simple enough that if it ever gave issue you could fix it easy. The engage and free spool lever has a nice solid feel and the wiring going into the solenoid box looks to be quite durable. There's nothing hard about installing a winch so I won't ramble on about it...... I'm glad I bought him one and I'm sure it will be just fine. Oh yeah..... the free spool was VERY smooth and easy and during a powered test the unit sounded good and smooth. I've heard some winches right outta the box that sounded terrible and rough! I think the front end looks pretty complete now and I am starting to get used to the bumper a little more.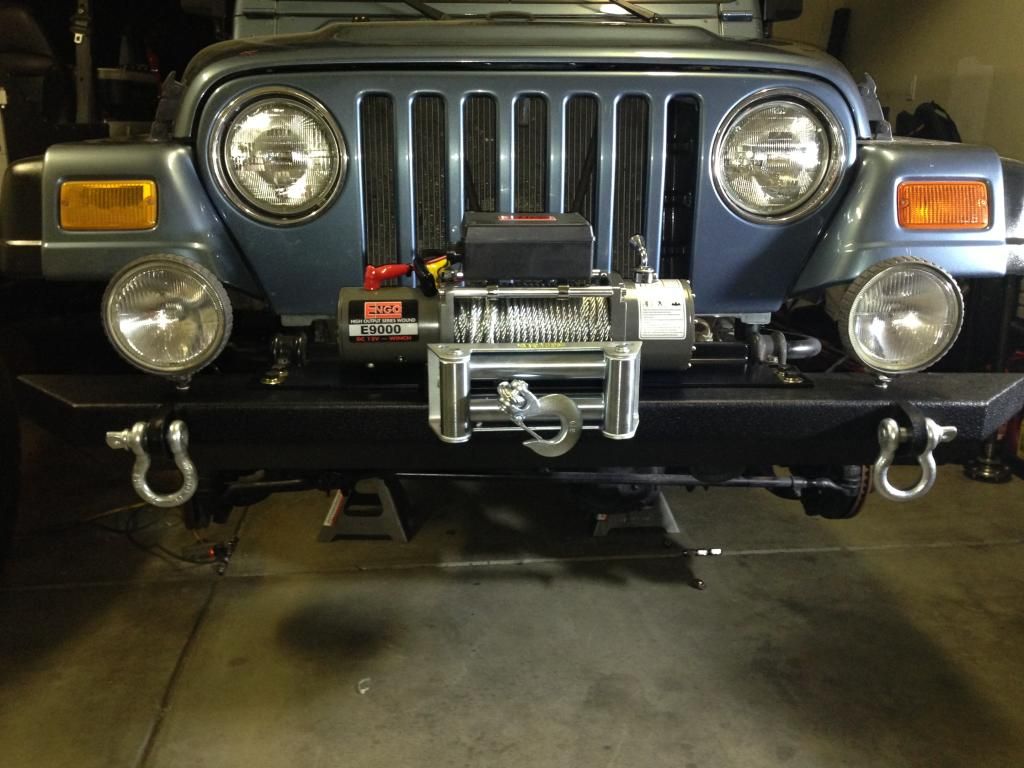 Easily my favorite part so far on this jeep is these sliders.... here's a few more photos as requested.
The lift gets here tomorrow..... knowing me I'll probably start on it after work tomorrow. Here's an updated list of what's left to install.
2" BDS lift
2" bump stop extensions
R/C rear track bar bracket
3/4" Coil Spacers (to level front)
Big Daddy off road Tie-rod
D30 Aussie locker
A little painting and general detailing and we'll be ready to deliver it. He's still got no idea his Harley is gone.