I had a pretty full day of Jeep wrenching fun today. First I was having this bright idea about running spare less for a while. Well I wanted the tailgate to look "cleaner" (still have rubber bumpers on it and bolts). So I took all that crap off and cleaned it up best I could. Then I went to my local Ace and bought some stainless button heads to screw into the holes, they match the bolts used for the metalcloak armor so it looks tidy.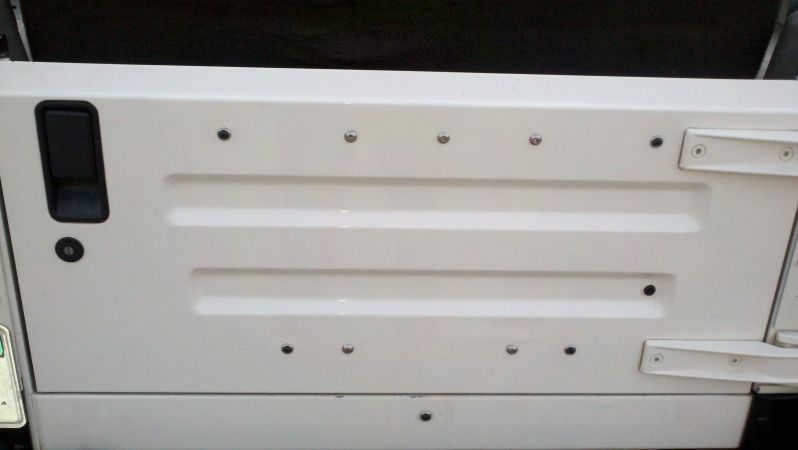 I've never needed my spare in the last 5 years, so now of coarse now that I'm lugging it around I'll need it sometime soon! haha. I'm digging the look though and all that weight hanging off the back can't help rock crawling. We'll see though. It's just a quick 5 min. deal to put it back up there.
Next was something I've been meaning to do for a while now. Ever since I got the Metalcloak fenders, my Smittybilt "classic" bumper has just looked Loooong to me. And now with all the current stubby style simple bumpers out that I really like, I decided to "bob" my bumper.... I cut out 4 1/2 inches on each side and welded the caps back on. Came out pretty good I think, and now maybe I get my tire started up something before my bumper hits it. And it saved me from buying a new one, although these aluminum ones keep calling to me....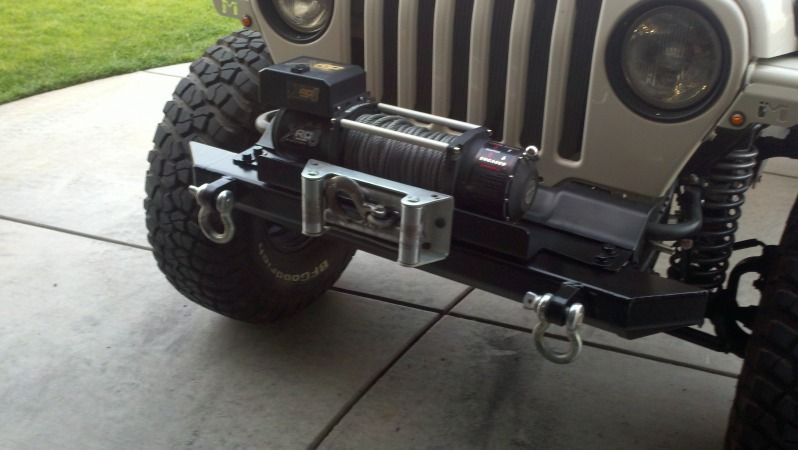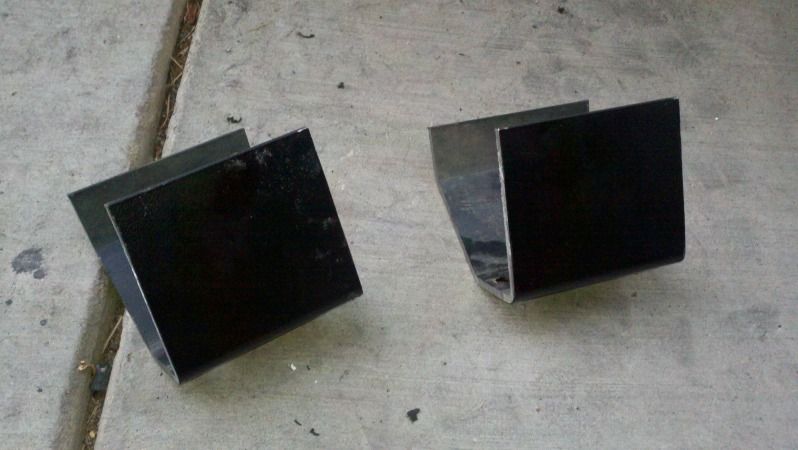 I also got my new shocks in today. Been looking forward to this for a little while now. Originally I ordered Bilstein 5100's but apparently they are on back order for ever. So I had my order switched to the TeraFlex 5550's. Saved a bit of money over the Bilsteins, and took a little chance on them, they measured out exactly what I needed.
Seems like a lot of JK guys use them, not many TJ guys. I got them put on and think I'm going to like them. They are A LOT softer than I thought they'd be. That a good thing to me, I don't like really stiff shocks and just thought it was a given with a Nitro shock in this price range. The seem softer than my Skyjacker Hydros I took out.
As far as the lengths go, couldn't have been better! Shock fully compressed when hard on the bumps, and shock fully extended is juuuuust barely to the point where my spring has very little / no tension on it. I did finally have to adjust my brake lines though. They had some tension on them. I just simply tweaked them out a bit and redrilled the holes a little over an inch lower and there was plenty of slack. Should be problem solved.
On my test drive I forgot to connect the sway bar so my initial impressions before realizing that were kind of WTF!.... haha. After that though the ride felt good, no crazy improvement or magic carpet ride but it felt tight and smooth, but willing to move when it needed to. Overall I'm a little disappointed I didn't get to try out the highly revered 5100's, but still feel I made a good choice over the "standard" white body shocks out there...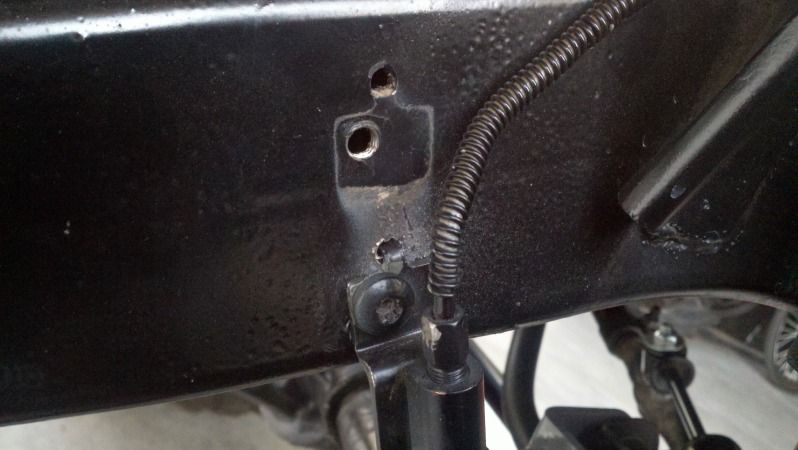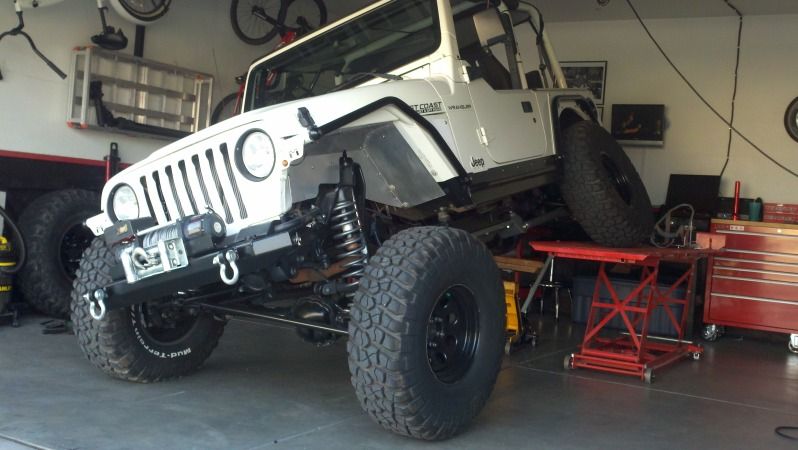 Overall pretty good day Jeep wrenching.......