Well the install of the Barnes flat skid happened today. Overall it went really well, considering I was planning on having lots of issues.
Basically you need to either have a cable shifter, or figure out how to lower the factory linkage as you raise the T'case. This is actually pretty easily accomplished by cutting up and redrilling the factory bracket attached to the T'case. In this configuration it shifts as well as it ever has. I was surprised I was able to get it working so easily, I thought I would need to make my own brackets, or just dish out for the Novak. I may still go Novak just to simplify everything and get better shifting action.
The barnes skid come with no holes drilled for the T-case mount. I just used the mount from my RC skid, measured things up and welded it on. Then just take a few more measurements and drill some bolt access holes into the skid. Pretty simple, just measure accurately. Another way to handle this, that was my back up plan would be some basic C channel to create the recessed mount.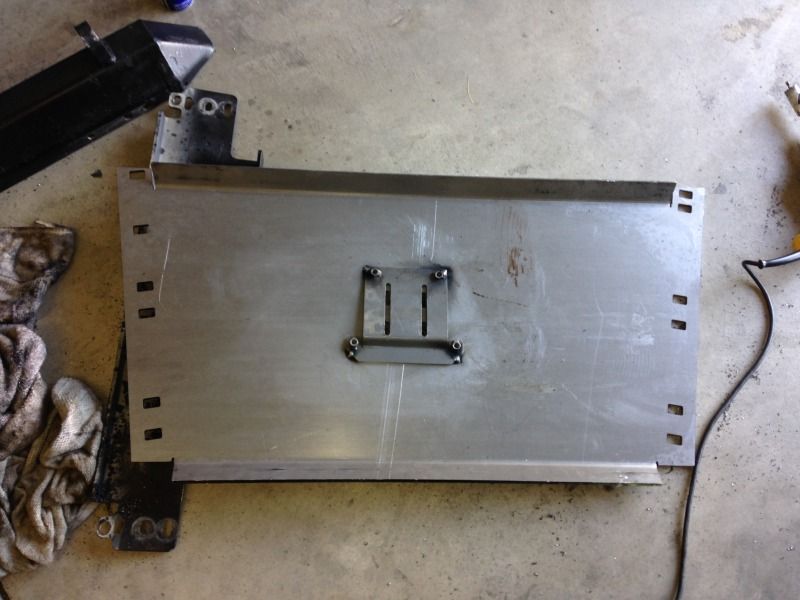 The next thing is to check clearance with the bent lip of the skid on both sides, I had to make some notches for the front driveshaft, the Trans itself, the Cat hanger and the Muffler. Cut with my grinder and faired smooth with the flap.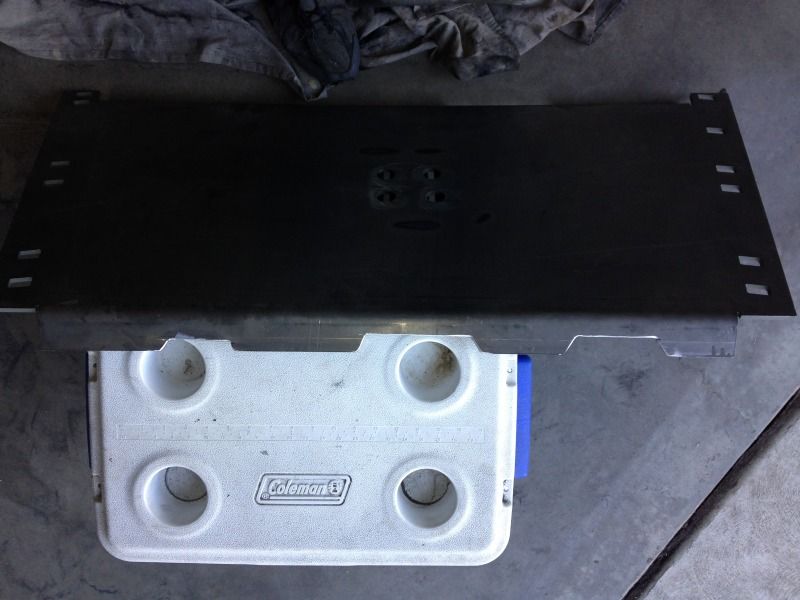 After one quick coat of paint.... Just showing the trans mount holes.
After several times bolting it up, checking things, and taking it back down it's pretty tiring by yourself! The skid is nice though, and the 2" I gained in belly clearance is obviously a huge deal.
Gotta love it...
A decently respectable number for a 35" rig that pretty low.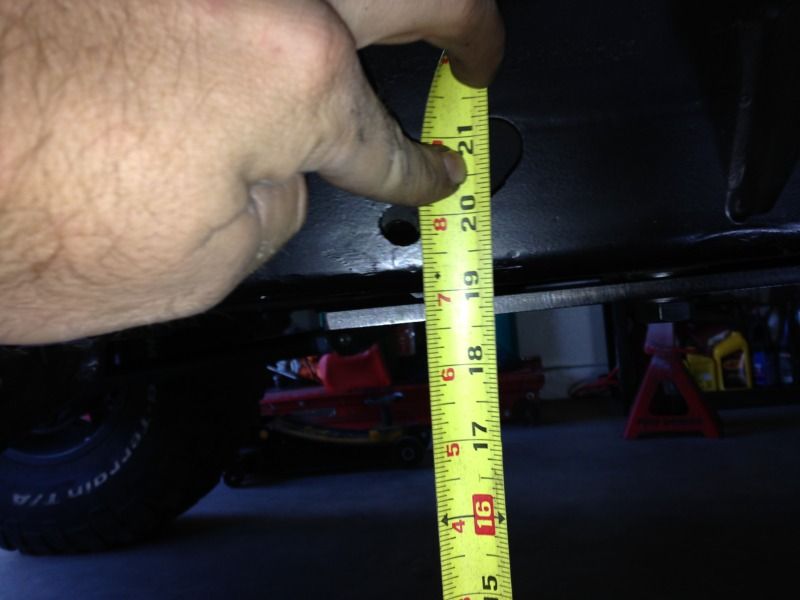 I will say the flat belly comes at cost in the NVH department. You are basically pushing everything up so high that you're taking all or most of the neutrality out of each rubber mount basically putting the entire powertrain into a bind. This will inherently cause more NVH and yes I feel it. It's basically a very high frequency vibe related to engine RPM. I could, and may still look at some ways to neutralize the mounts again but it's now in such an unnatural position it would be difficult. Raising the motor up another 1" inch would really help. Also cutting off and welding the cat mount hanger would help a lot. It's by no means even annoying to drive as is, I'm actually surprised I'm not hearing any rattles or clanking or feeling any heavy vibes. It's very drivable, but I know neutrality within the mounts would be a good thing to restore. One thing that kind of surprised me was how weird it felt having the shifter up higher.... It felt suuuuuper high! haha.