I worked on the shock outboard pretty much all day today. Everything went fairly well. There was quite a bit more grinding and fitting than I envisioned for some reason. Part of the problem was me being timid and making my cuts less than what I knew they needed to be and grinding to the final dimension. Better safe than sorry.
Fit up on the lower shock mounts I thought was going to be as simple as sticking them in between the control arm mounts and tacking them up.... WRONG! Haha... this was really my only surprise today and ate up some time while I got my head together to figure out why they didn't fit up well. They are made "square" and well, the place they go (assuming stock control arm mount) is NOT square. The control arm brackets are at an angle in relation to the axle tube that needs to be matched by the bracket in order for it to be level horizontally and fit in between control arm bracket tightly. It probably would not even matter if it wasn't level, but it looked wrong and it didn't fit against the tube very well. So the grinder had to start making noise.
Oh here's a quick pic of why I really wanted to do this. And it's actually only 3 inches... this is where I discovered my axle wasn't level. Oh yeah.... it's NOT easy to get things level, using jack stands. Good lord.... I was driving myself nuts going from side to side taking measurements.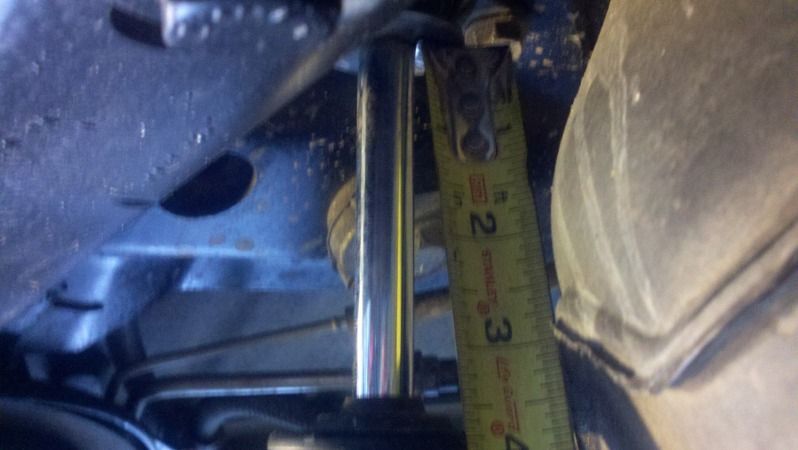 Now onto cutting the frame.... just measure, fit, measure, think, measure, think again, measure, then start cutting. No real advise here, sorry.... I found it awkward to figure out. I cut small and ground my way into fit up a little at a time until I got the desired amount of up travel. Be careful if you're using a grinder to cut, I had a drop today, and luckily did not hurt myself.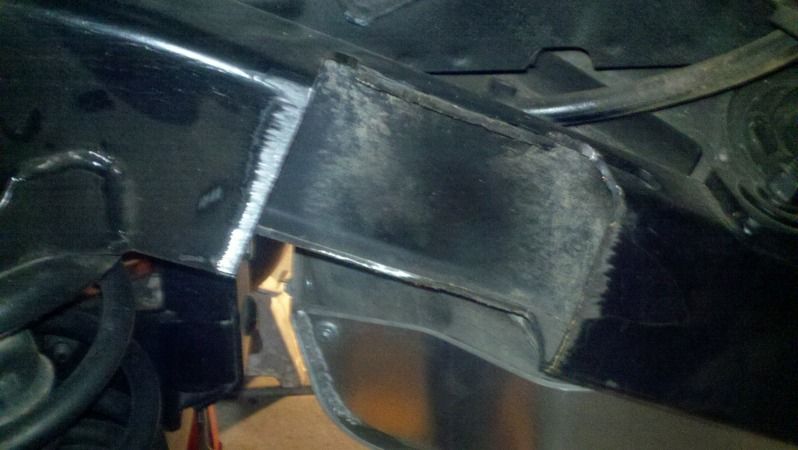 I have the drivers side completely fitted, I just need to clean it up a bit and it's ready for welding. The passenger side is much more difficult dealing with the track bar bracket. I'm about 80% fitted up on that one and it's going pretty well. I plan to get that squared away after work tomorrow.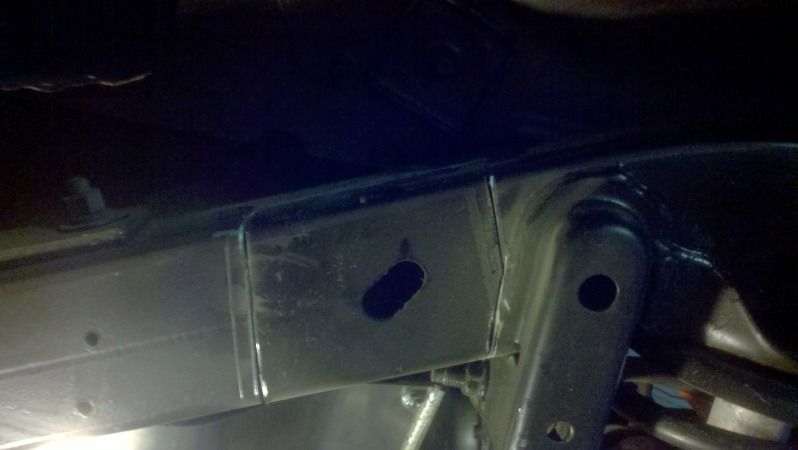 So all in all I was productive today, a little slow and a little messy but I think it's going to work out.