Got off my lazy butt today and started the coil bucket relocate. Felt VERY nice to be back in the garage working on my Jeep again. I love my new truck but there's nothing like working on my Jeep. I've got the buckets moved and re-welded. Now I just need to paint, and clean up. Also need to bring my links in about an 1/8th. Track bar still rubbing gas tank. Here's a few pics... nothing out of the ordinary here.
I've found the thin 1/16 4" cutting wheels are pretty awesome. They made short work of cutting the buckets off. I just cut right below the weld, being careful not to get in to deep and to my surprise, even on the back side they came off quite easily and much less mangled than I had envisioned.
I had visions of these being unusable afterwards.... they really needed very little clean up to re-install.
Frame cleaned up ready to party.
Welding went well today, the insides are ugly due to it being hard to get to but I was happy with the outcome.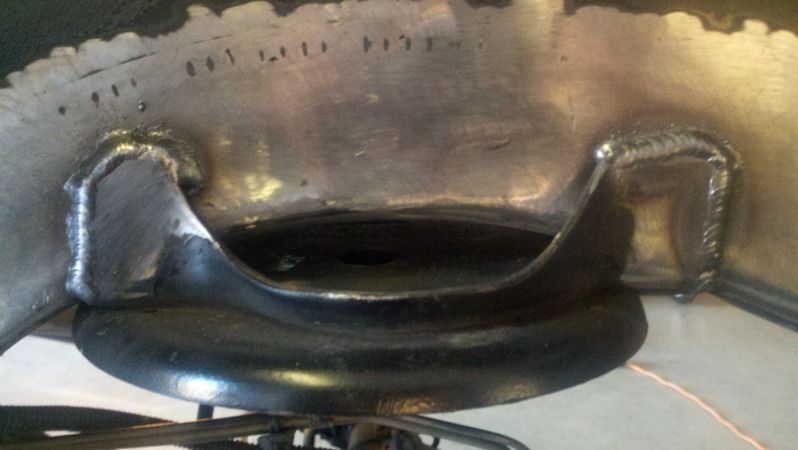 Threw a quick coat of paint on, it was a little cold out so it looks like crap, I'll have to redo that tomorrow.
Overall I got further than I thought I would for one day, taking it easy. Oh yeah.... since I lifted the body WAY off the frame to get to the inside welds, re-aligning it with the body mounts was probably the hardest thing I did today..... I was determined to get it done tonight and I did, just took a little ingenuity with the hammer, a tie down and the high lift. good times.