Homemade Steering Box Skidplate
Had some free time today and decided to try and hone my metal fab skills a little more by doing another Skid project. I know everyone and their mother makes a steering box skid and I know they are cheap. It's just something that I've never got around to buying so I decided to make one. My design is just like every other one out there. It turned out to be a finicky little sucker to make though without any real bending tools. I'm pretty happy with the results. On to some photos.
Forgot the photos of the cardboard mock up...
Here are my measurements and template transferred onto my metal (3/16ths).
Tada.... becoming a master of the suicide wheel. Not exactly laser quality haha.
This is the hard part of making stuff like this.... scored and bent in a vise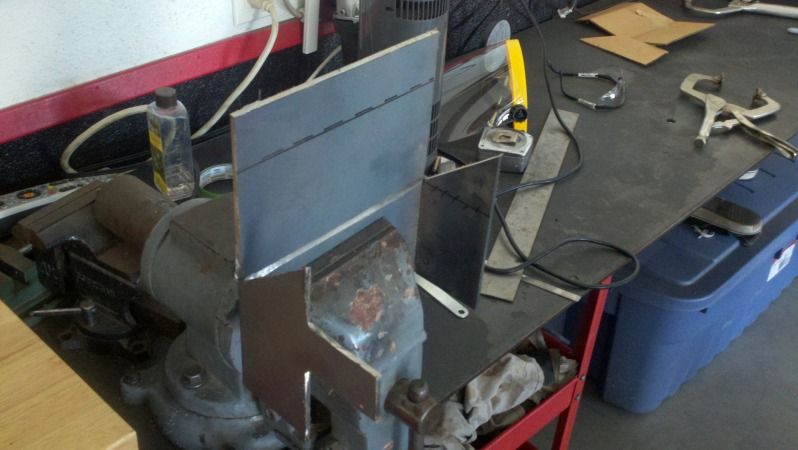 OK...now even I was wondering if I did this.
This is after lots of fitting, grinding, cutting, drilling and what not..... I kept the pictures light. You all know what these look like haha.
Here it is installed, It ended up working out good! It was dark and all my installed photos came out terrible....
Another good day in the garage though making noise and sparks. Couldn't ask for more.