AHHH. The long awaited stance:
In between my build my roommate decided e wanted to do his ball Joints. This is how it looks when you don't really have all of the tools necessary to get the job done. Needless to say we got them out but had to run to autozone to get the balljoint tool to get the new ones in.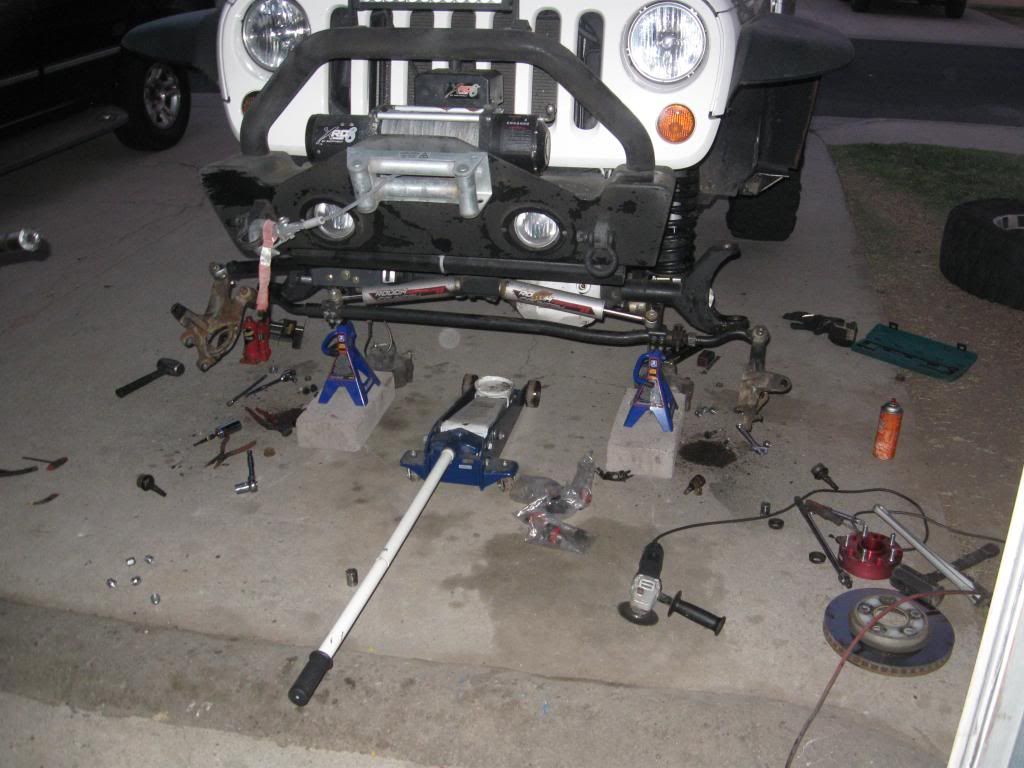 Time to get the front diff sealed up ad fluid all round. That would be my Yukon ZIP AIR locker. The things pretty sweet.
Now is about the time that **** really starts to hit the fan. The end is in sight. I'm waiting on a few parts to finish her up. What I'm trying to say is my pictures and documentation are getting more and more lax. And I failed to take any pictures in the building of this: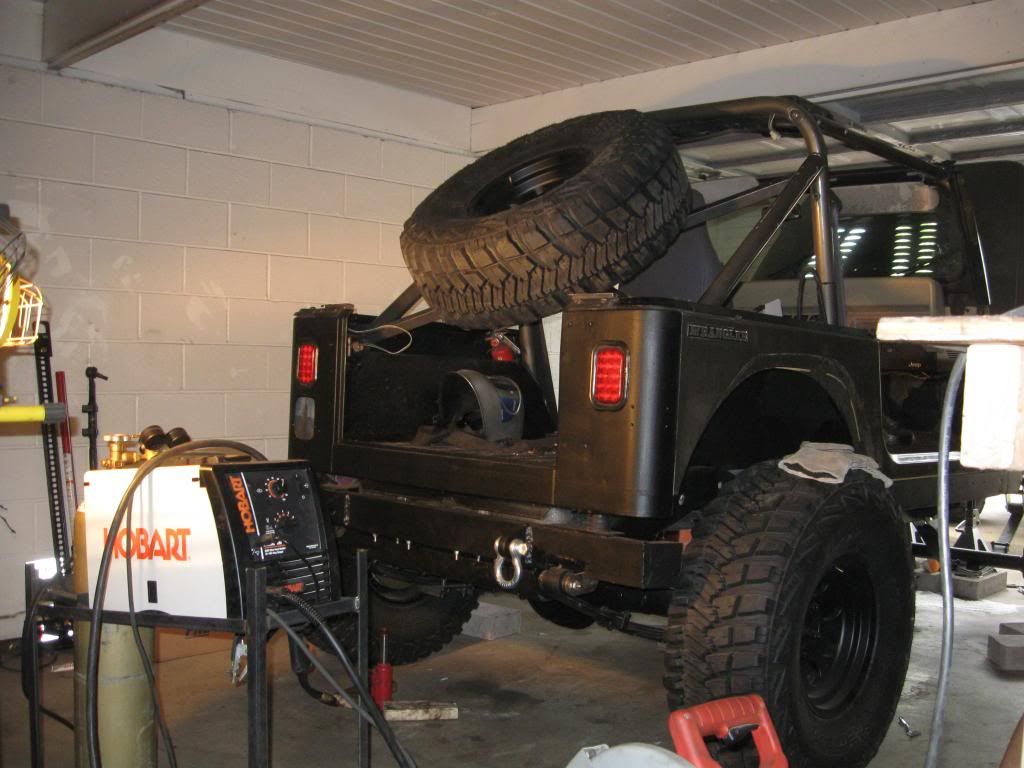 BUT it was pretty simple. All it is is an X across the roll bar. You can use you imagination on how it was made.
After a few months. (was only supposed to be a few weeks)
Got the jeep running so what else to do than flex it OUT!!