Alright as promised an update to my build thread. So the past few weeks have been spent working on my actual build. Between work school and life it has honestly been a struggle to find time to wok on the YJ. HOWEVER things have been getting done. I will give you all a run through of my lift the past few weeks.
So I was at Costco the other day and on my way out I saw two TJ's parked off all by themselves in the back of the parking lot. So what better to do than to park next to them for a quick poser shot: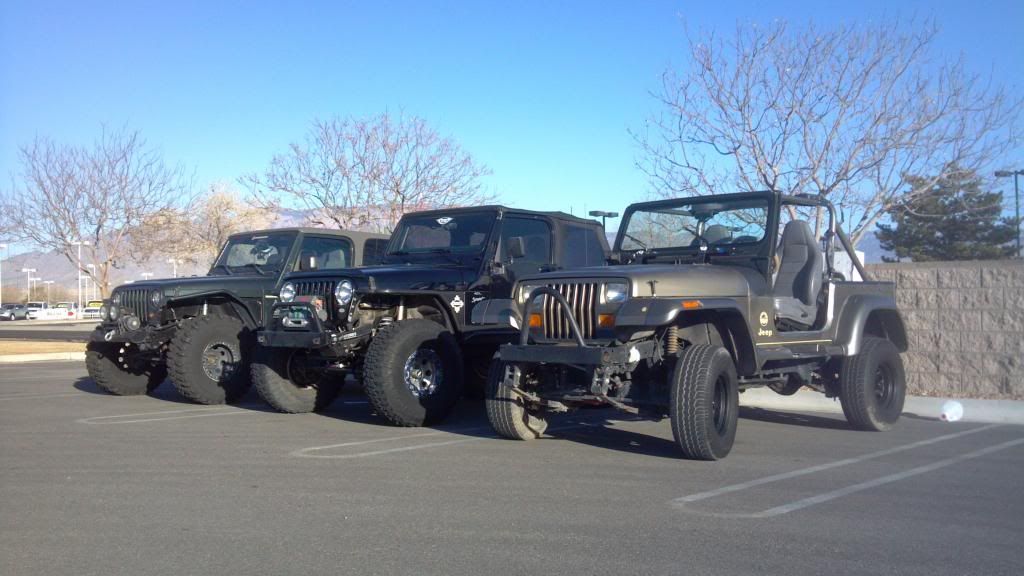 After a brief crawl under each and look around both I was on my way.
The final few days of the unbuilt YJ were used for poser shots. For example this shot taken the day I got my 35 spline Mouser shafts.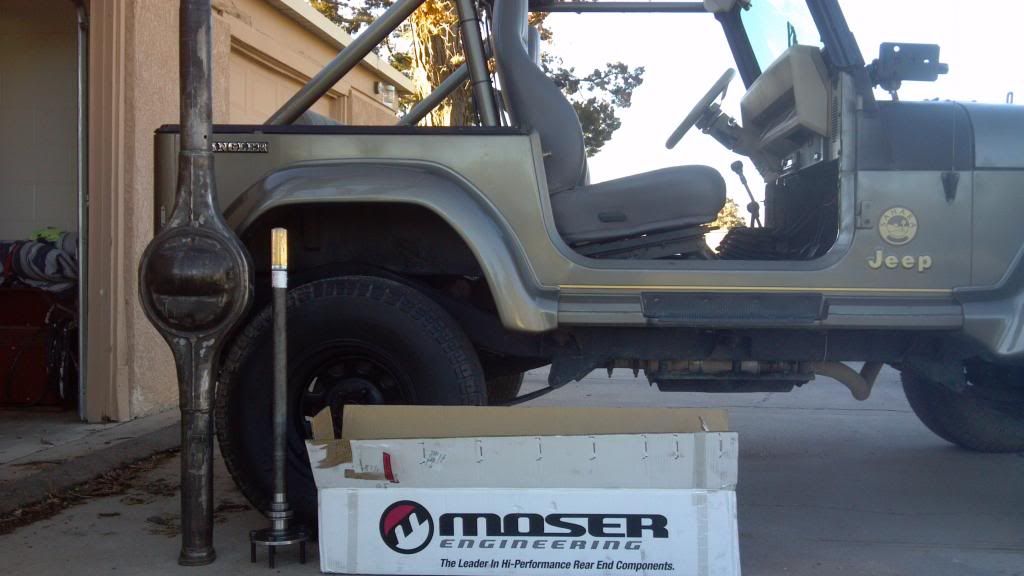 The quarter reference pics: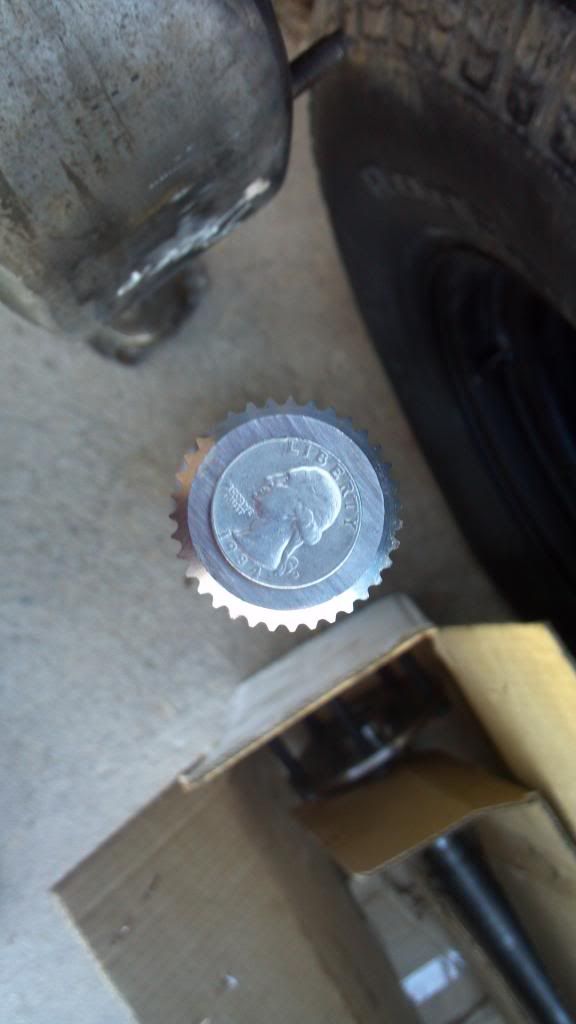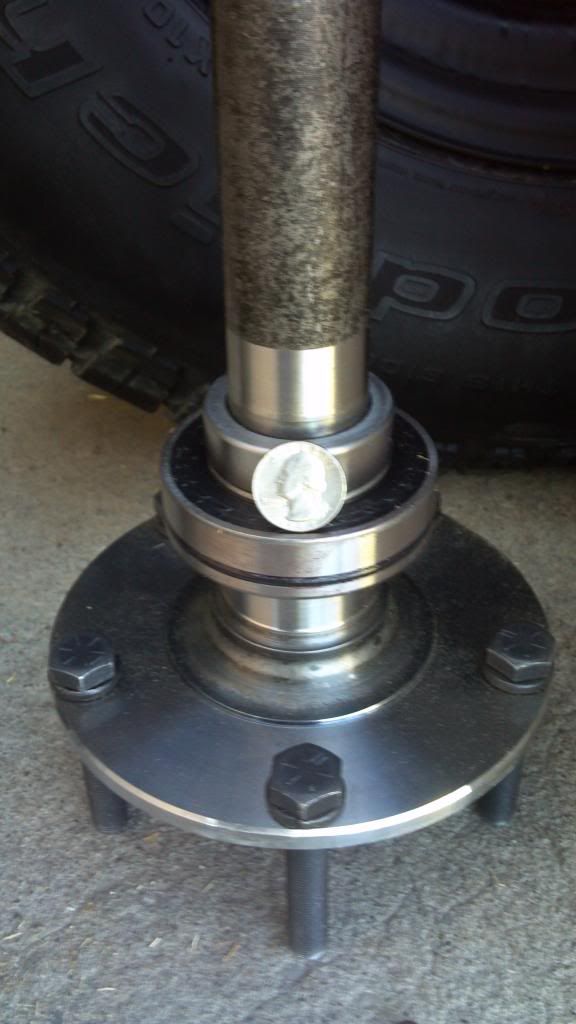 I know there BEEFY!!
Time to gt that 9" prepped. I got a little a head of myself here. I primed the axle before I welded the perches to it. No big deal just have to grind some primer when its time to add the perches.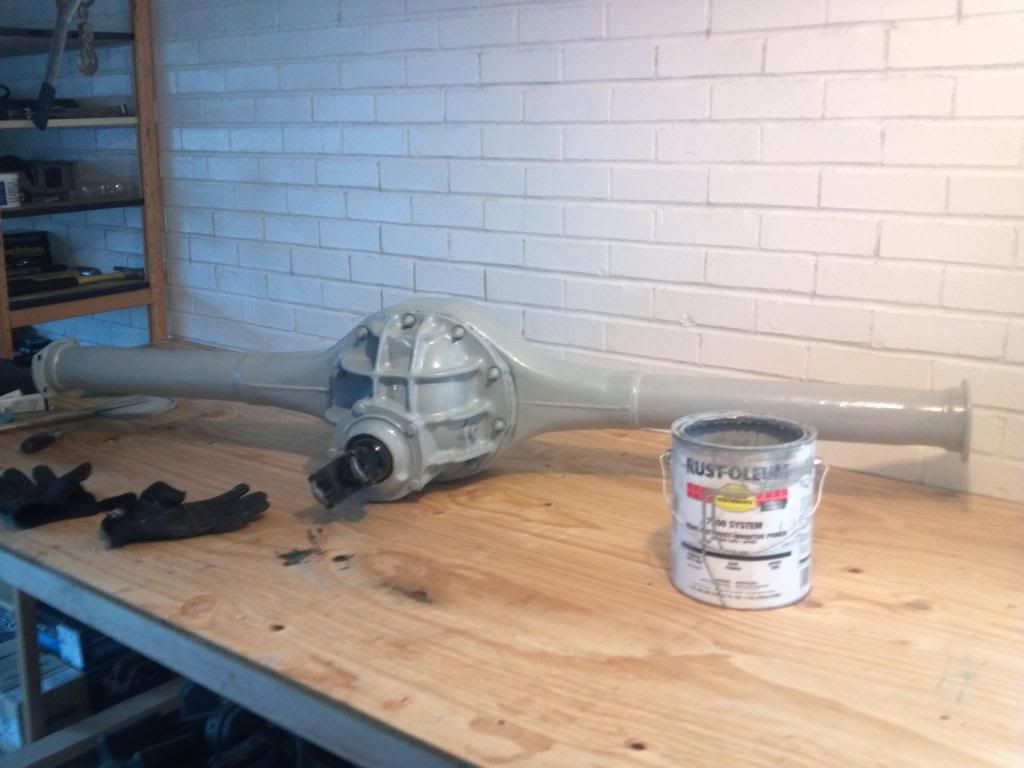 I just couldn't help myself. It looked so goo sitting on the workbench I just needed to add some primer. I also kind of screwed myself. When I put the permatex on the third member I just put the regular non hardening gasket goop rather than the ultra black which is supposed to be the Bees Knees. So I pulled it back apart and replaced the goop with some ultra black. Probably didn't have to but if I got it all together and it leaked I would have been pissed!
A quick pre-cluster **** shot of my newly built shop. We just moved into this place and I knew I needed something to work on the Jeep So I threw this all together in a day. I'm most impressed with the workbench. It came out great.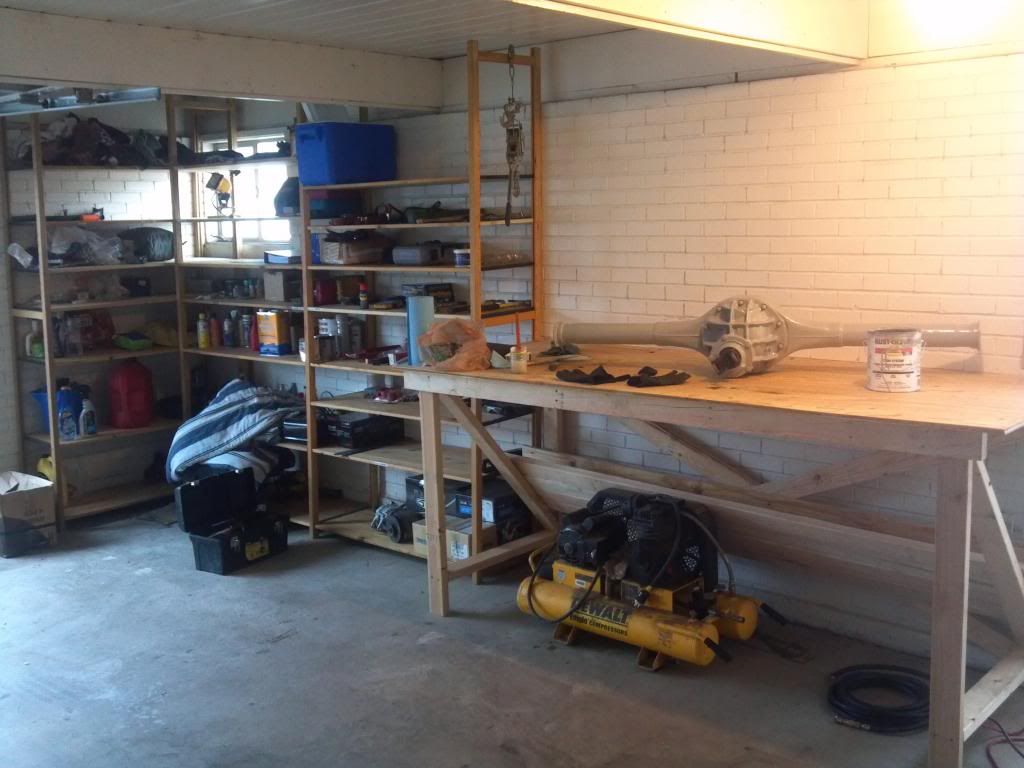 A while back my right rear taillight went out after opening it up to replace the bulb and EVERYTHING was rusted out in there I decided to get some LED taillights. Instead of getting the round ones like everyone gets I decided to try something different. I went with some square ones. I thought they would match the square headlights and boy do the ever! They look awesome! If I do say so myself.
BUT in pure excitement of doing the LED taillight swap I put the taillights in before the primer was dried and kind of screwed that all up. So this is me re-doing my work.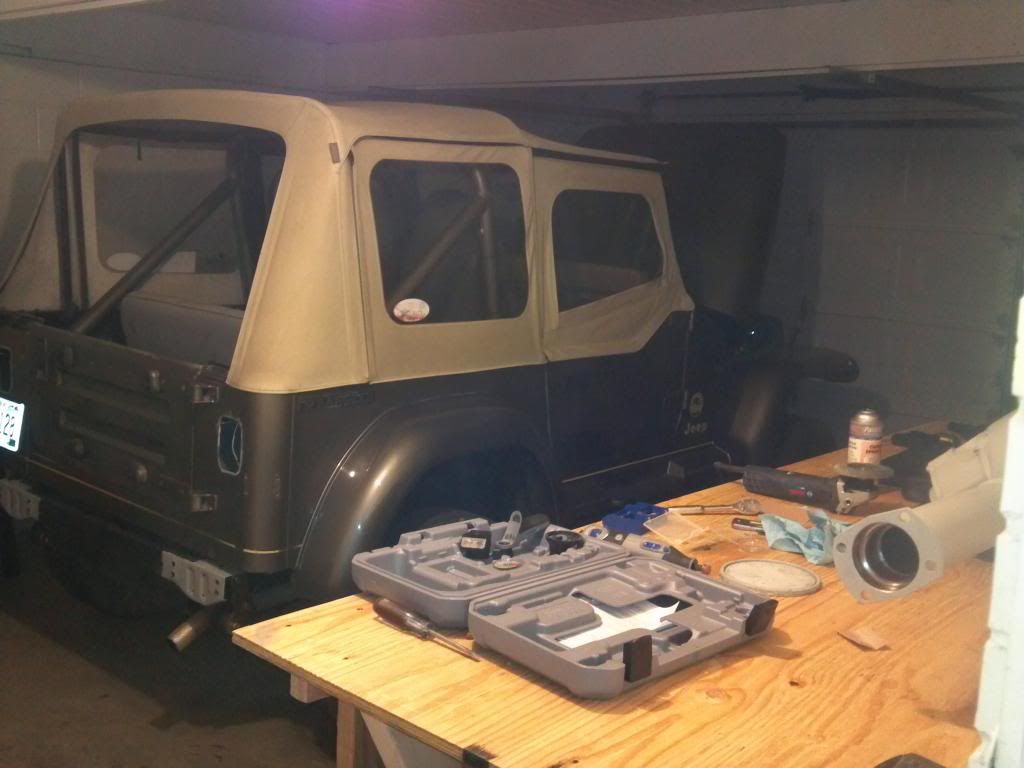 I used a dremmel, a cutoff wheel and a flap disk to make the holes. The flap disc works great to smooth out the edges. An actual LED taillight shot is yet to come.
Got my NEW waggy springs in from General Spring today.
Along with my perches form Poly performance. The perches are awesome for those looking to stay SUA. They are low profile to get maximum lift. and hade offset holes to stretch a little too.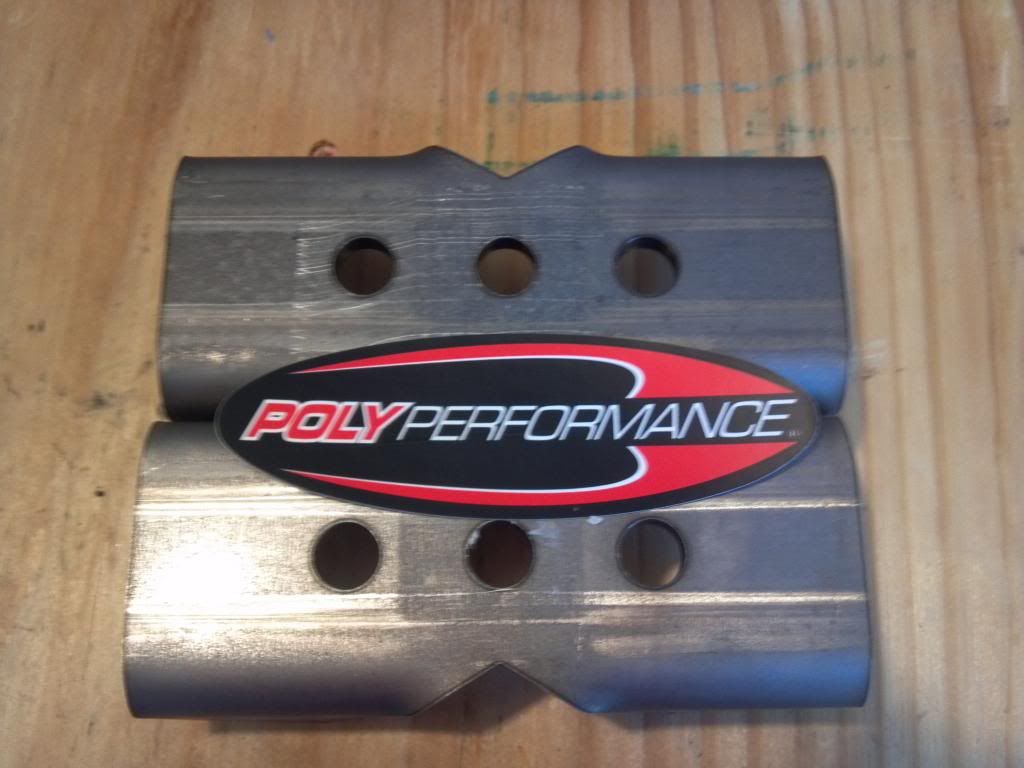 A quick couple of before pics. (these are the hardest to get)
My rear dirve shaft.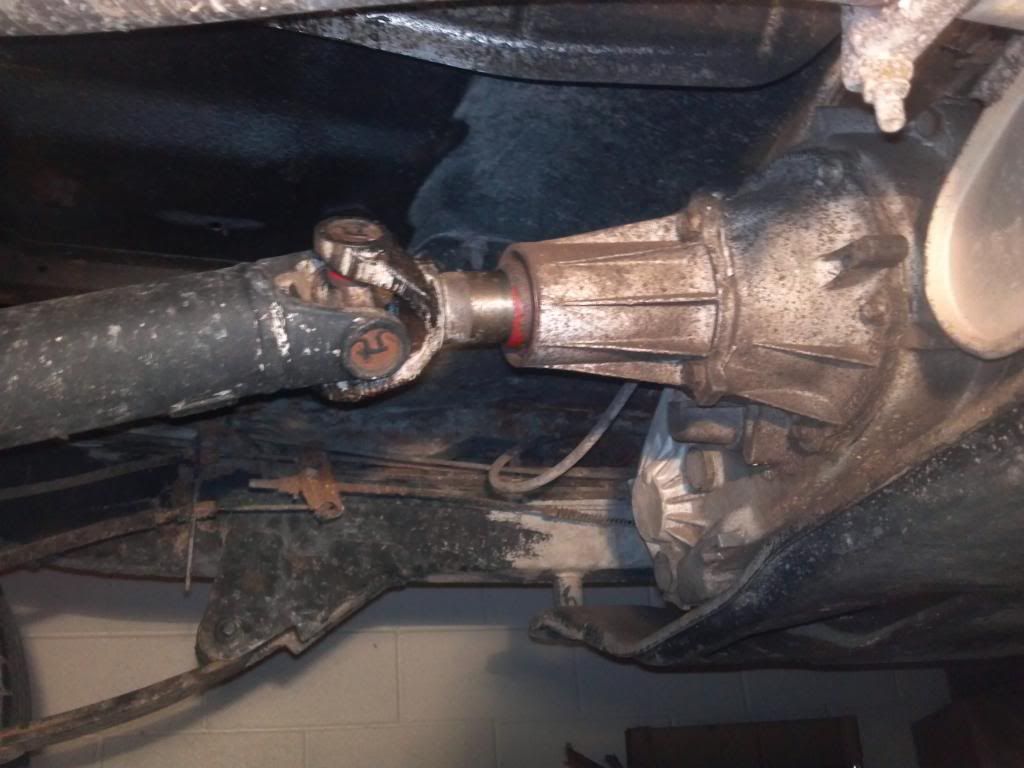 My old tcase skidplate. Notice the use of solid wire to hold the exhaust up. Its a nice touch I think.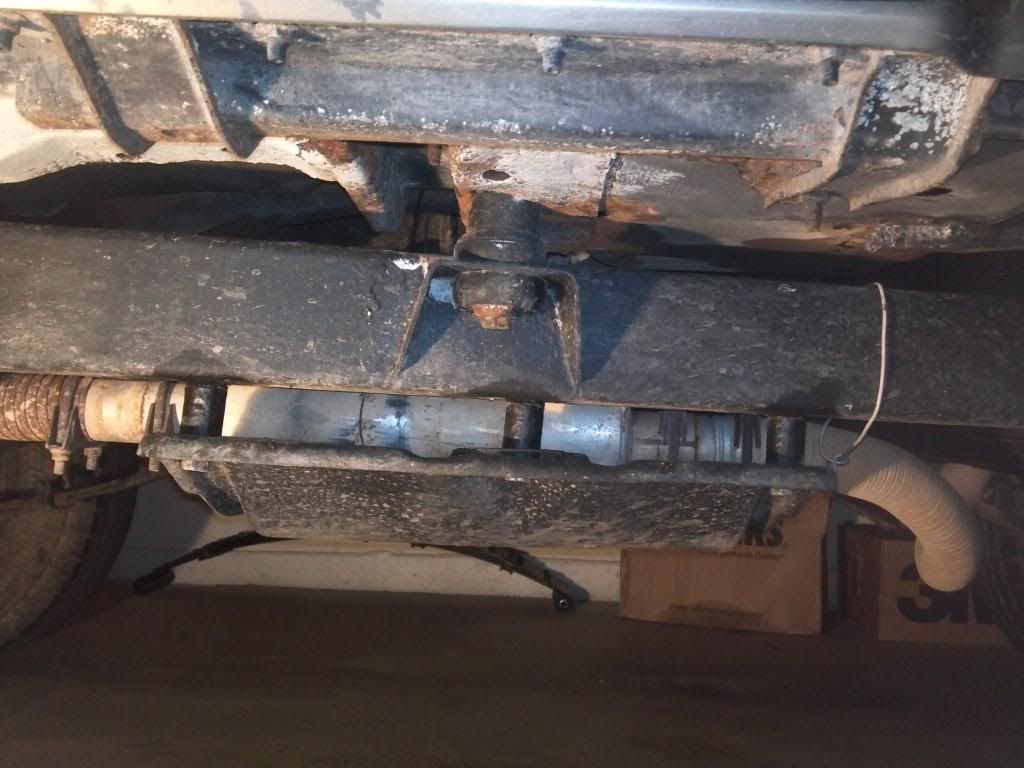 The soundbar I bought for the jeep has been giving me some trouble the past few months. When I turn the radio up high enough to hear it on the road there is an annoying buzzing coming from the speakers. But if you put your hand on the mounting surface it stops. So I thought now would be a good time build a solid well insulated speaker bar.
(little did I know this project would be pushed WAAAAYYYY to the back)
Got my SYE kit in from JB conversions.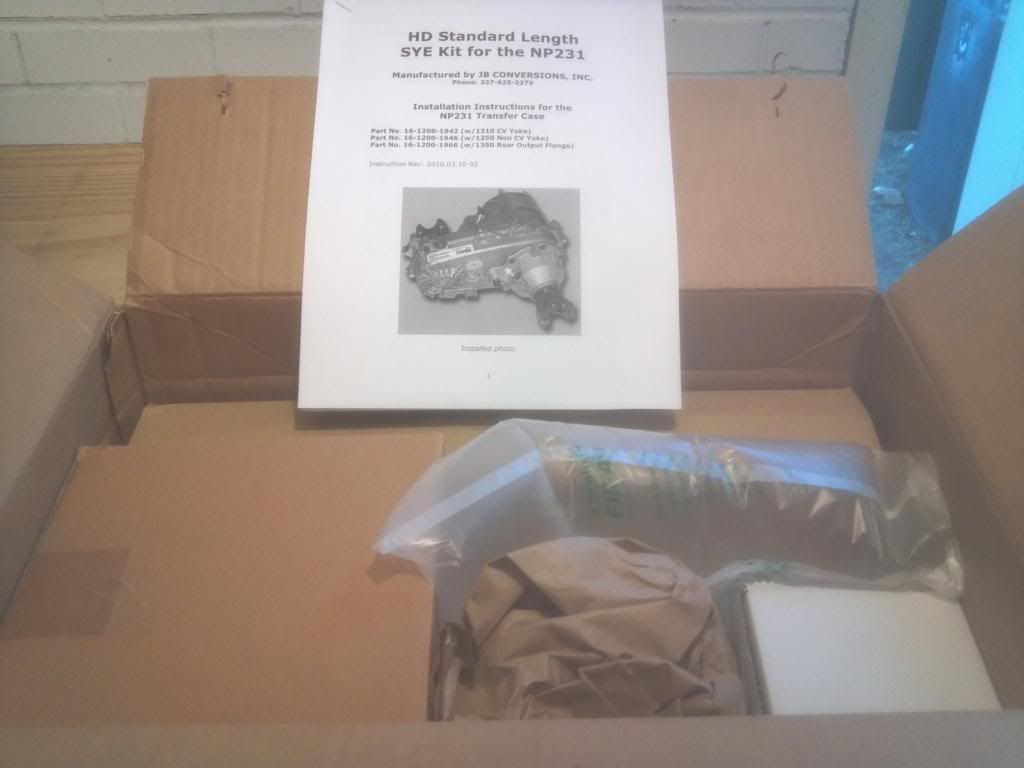 Time to start in on the tcase SYE.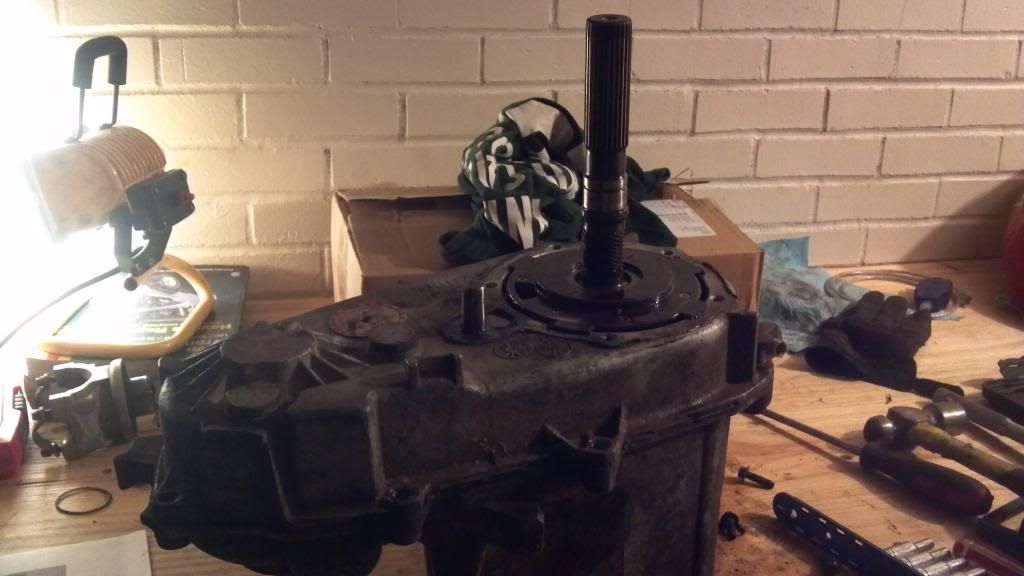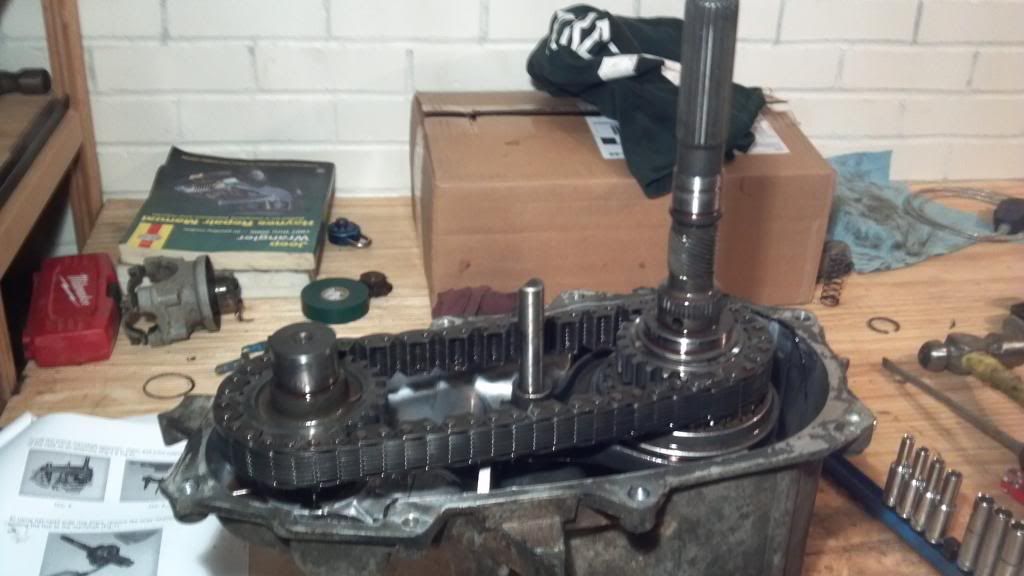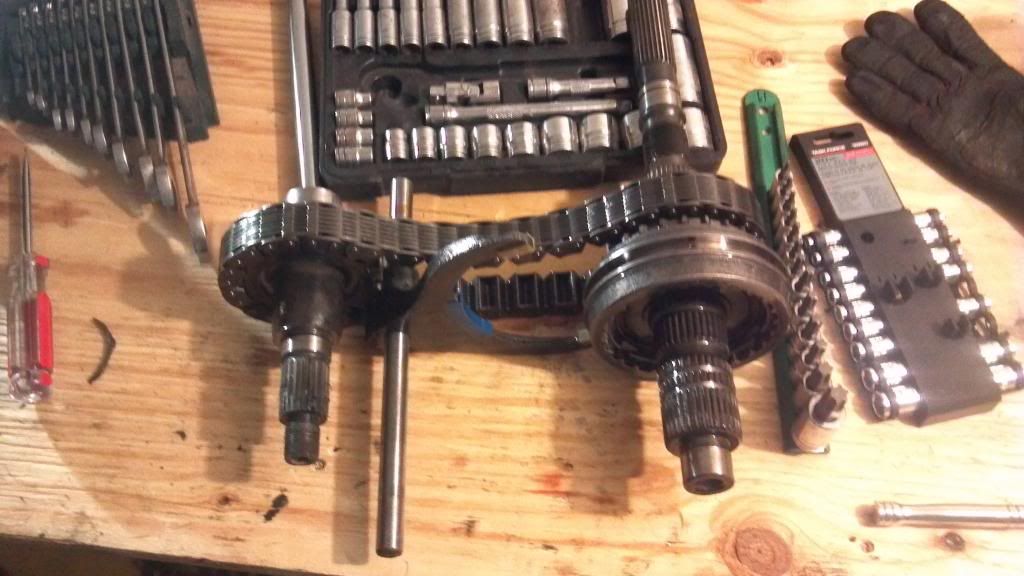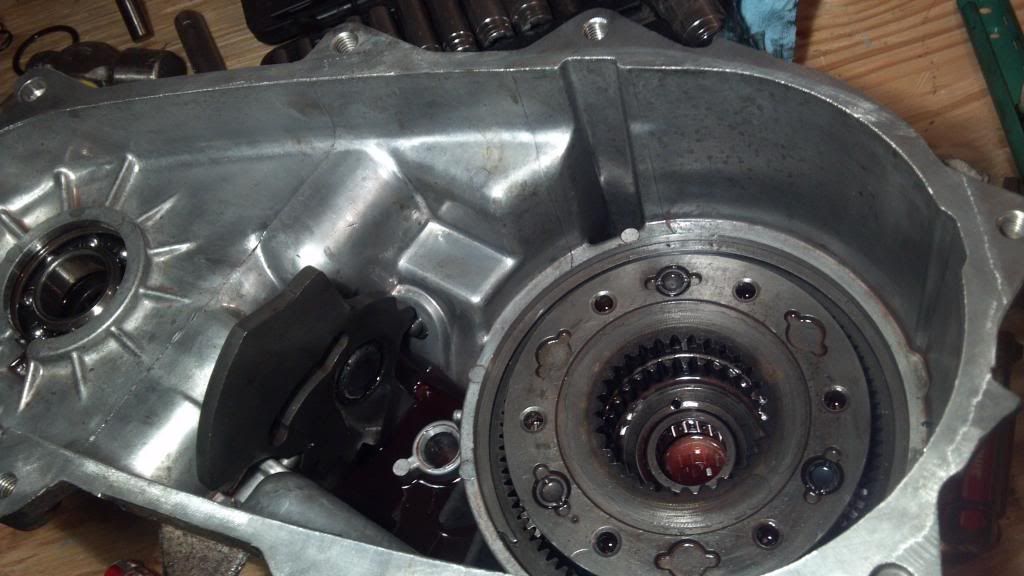 The JB SYE output shaft (left) and the OEM one.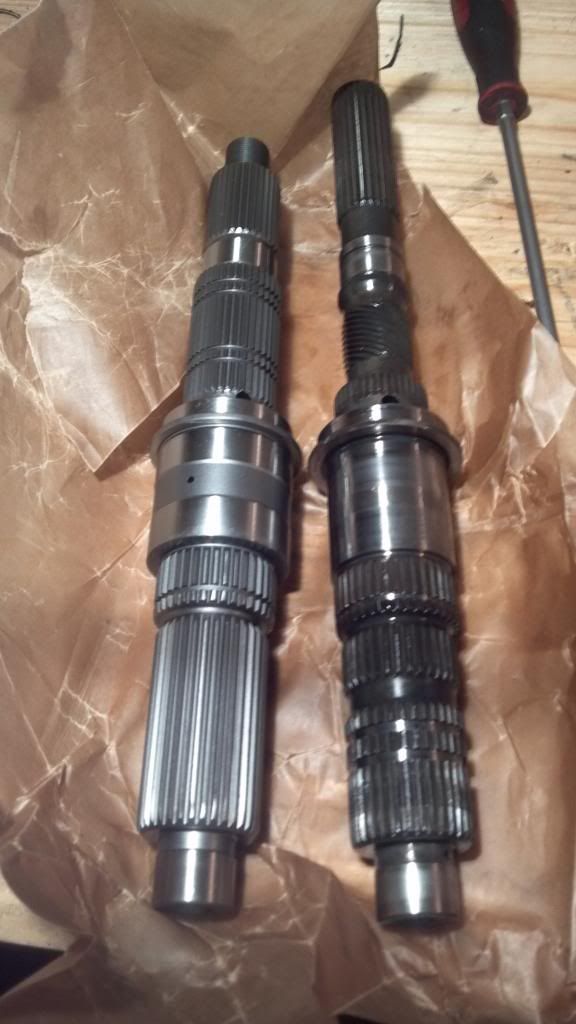 Got it all buttoned back up. Look at how shiny it is.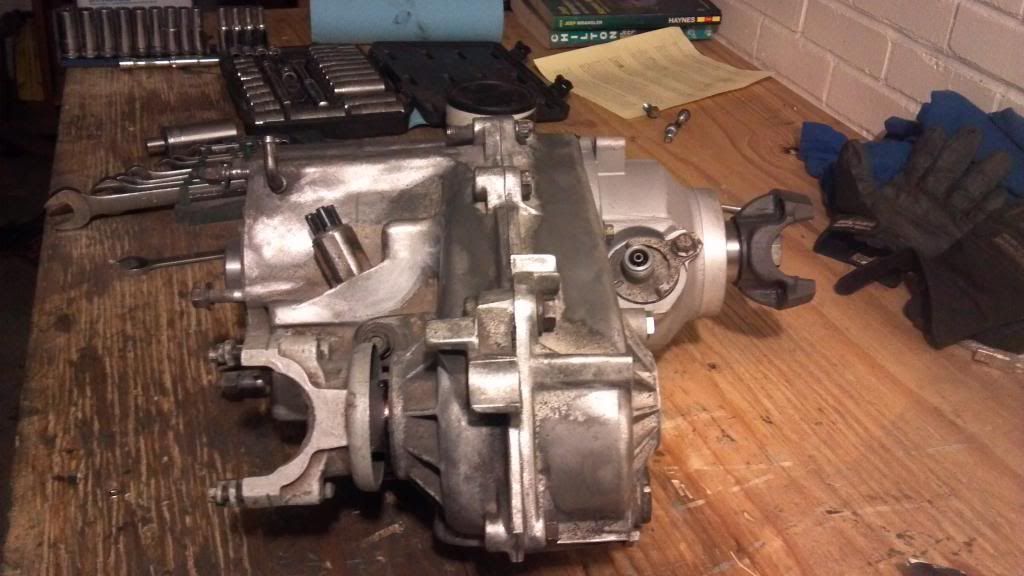 The SYE kit took me two nights after work to complete. About 8 hours. but that includes cleaning the case and getting side tracked. Overall it was not too bad. I did however have to cut my fork rod down a little. (89 tcase)No bigge but I wanted to make sure it was right before I cut it.
Once that was done it was time to remove the flares.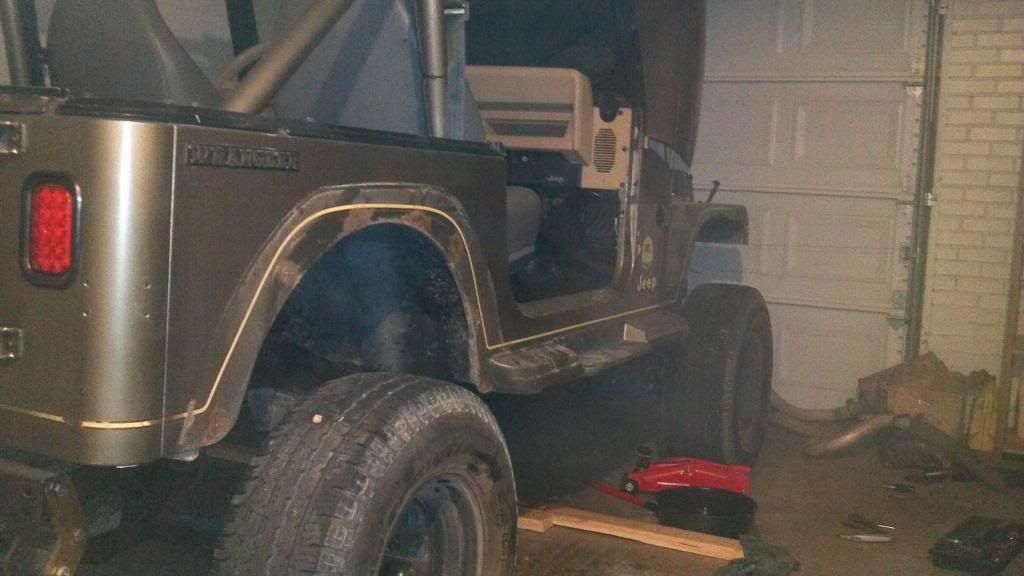 A little rust. Nothing too concerning. Actually REAL good for a WI vehicle.
I think it's time to replace my motor mounts?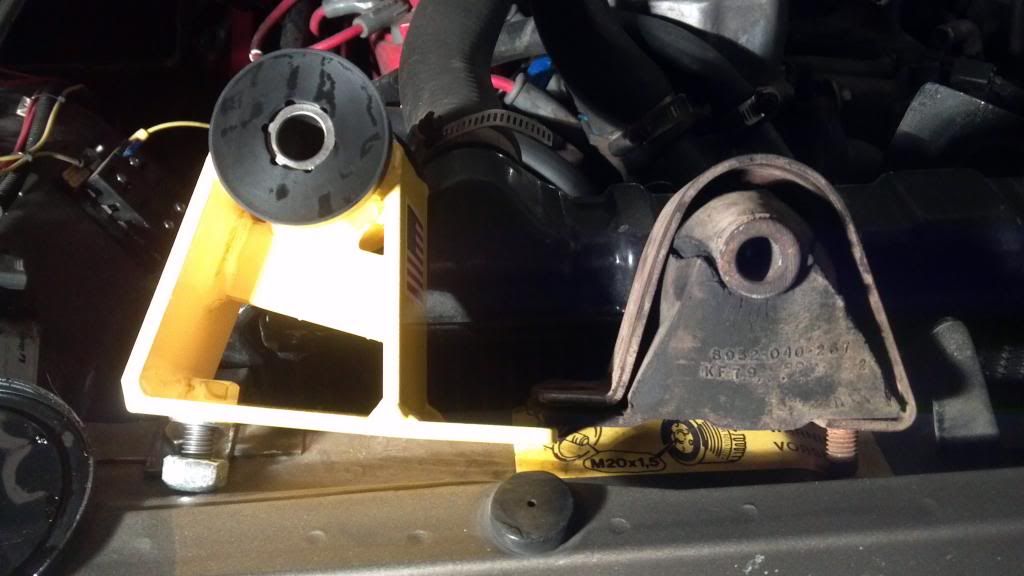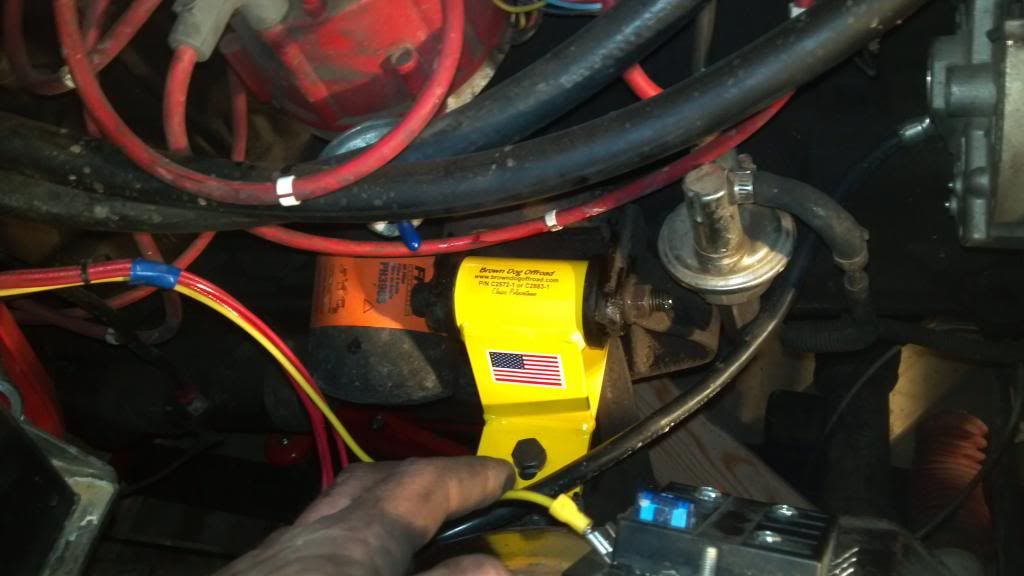 The new ones are a 1" motor mount lift form Brown Gog. They look to be great mounts.
Time to drop the tank.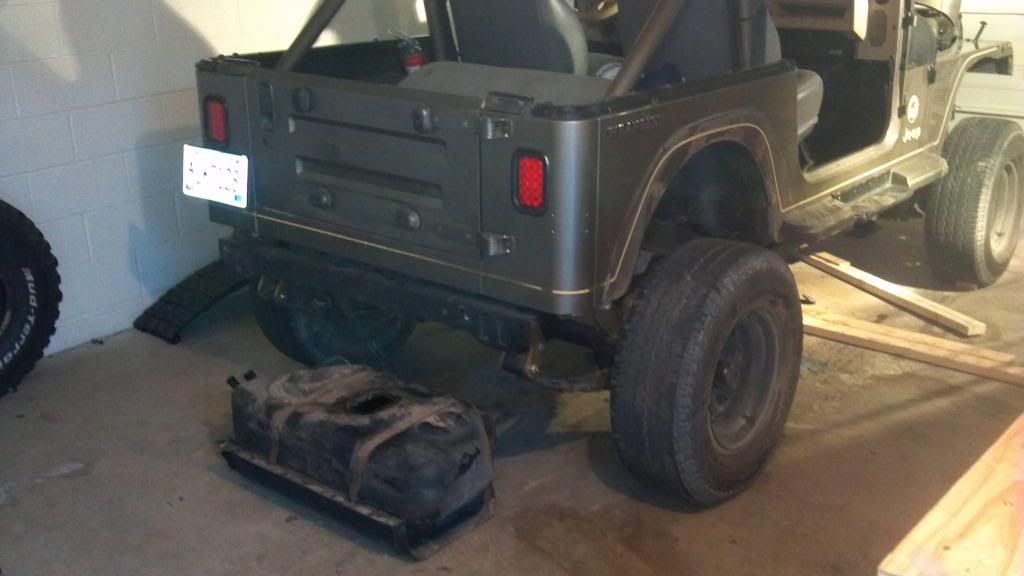 Got my new TJ head pipe.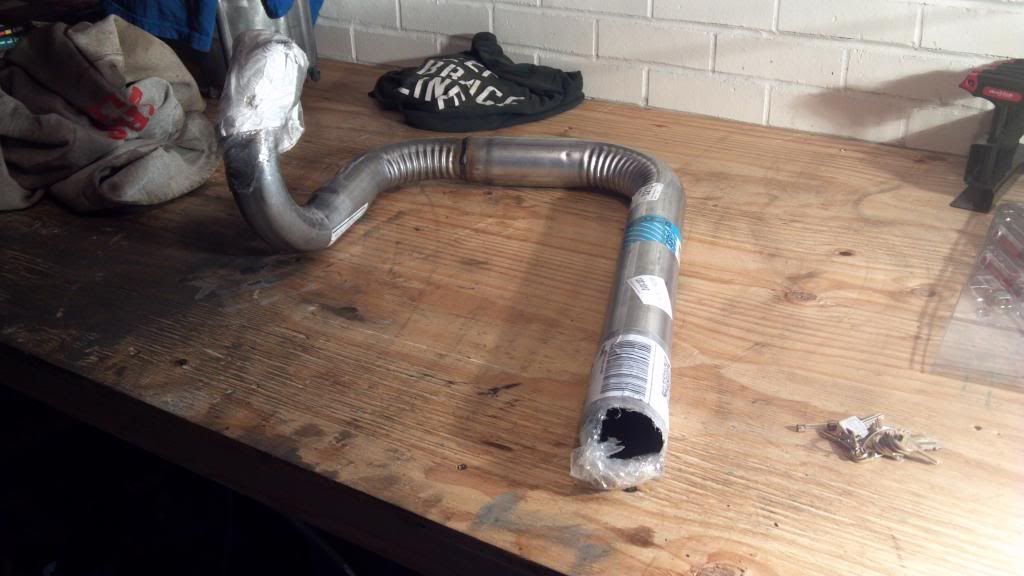 This will get rid of the stupid under the tranny YJ exhaust piping.
---
89 YJ.. My first jeep and I won't let it go. ▀||||▀

Current Project: None... I disgust myself.

<a href="http://www.jeepforum.com/forum/f22/my-yj-build-adventures-thread-1356941">BUILDING THE YJ MY WAY</a>