New to the forums, and new to jeeps! 94 YJ, has a 3" body lift, and 2 inch shackles up front. 35 x 13.5 x 15 Mickey Thompson Baja Claws, gutted interior. Since I have purchased it, I have Rhino lined the interior including floors, and door panels, Put in an Optima red top, removed a lot of chrome and stainless trim.
Yes it rubs, badly lol, but Im hopeing to remedy that with a 4" lift.
As far as I know my axles and gears are all stock, so, other than tires, its a stock build up that I am lookign forward to!
I look forward to hearing from youg uys, and building this thing up!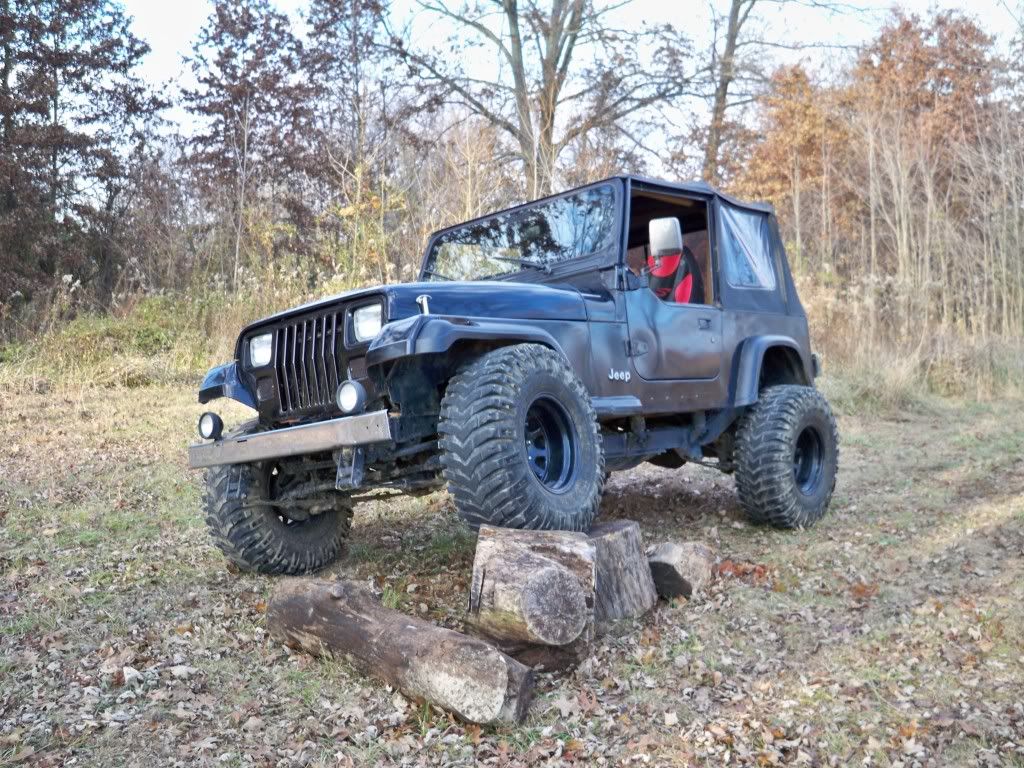 I will add mor epictures this weekend of it.
Let me know what you think!